Halloween is just around the corner, and what better way to embrace the spooky season than by creating your own Halloween decorations out of pallet wood? Pallet wood is versatile, readily available, and perfect for adding a rustic touch to your Halloween décor. In this blog, we'll explore some inspiring examples of how you can craft pallet wood into spooky fences, creepy lawn decorations, trick-or-treat crates, and pallet jack-o'-lanterns to make your home the most haunted on the block.
Spooky Pallet Fences
Transform ordinary pallets into eerie fences that set the perfect backdrop for your Halloween display. Simply disassemble the pallets and arrange the planks vertically or diagonally. Add a coat of weathered paint in eerie shades like black or grey for an aged, haunted look. You can even drape fake cobwebs and creepy crawlies for an extra spooky touch.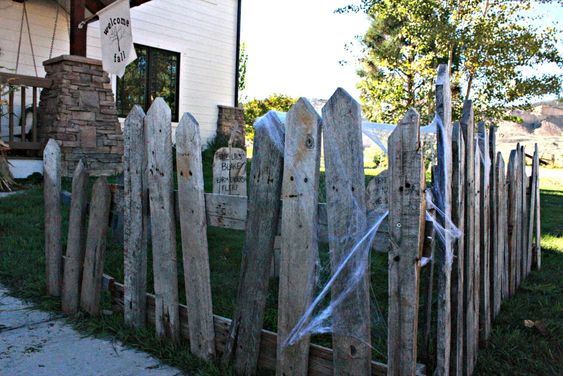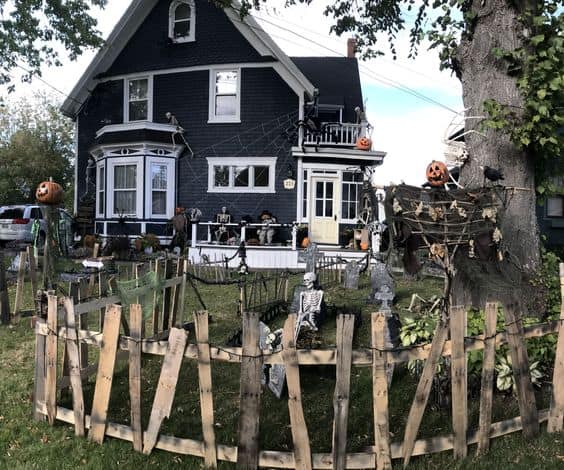 Creepy Lawn Decorations
Pallet wood is fantastic for creating creepy characters that can lurk in your lawn. Cut out spooky silhouettes like ghosts, zombies, or witches from the wood and paint them with eerie colours. Alternatively, turn your front lawn into a graveyard for the night with some pallet wood tombstones. Stake them into the ground for a bone-chilling effect. Illuminate them with battery-operated LED lights for an added layer of spookiness.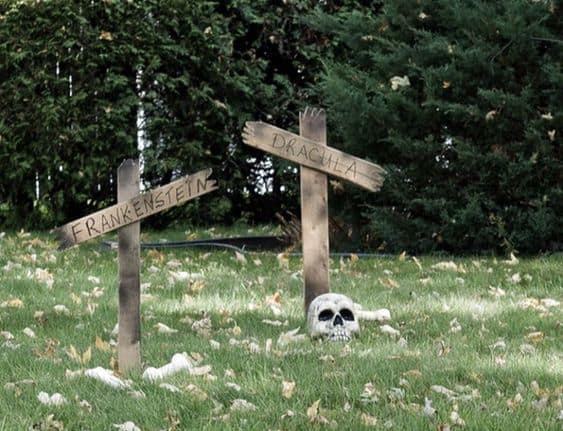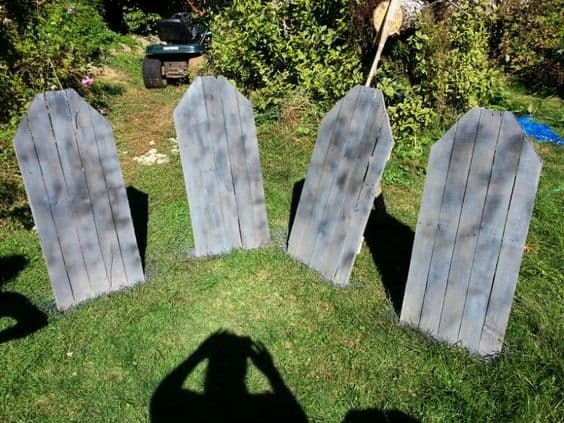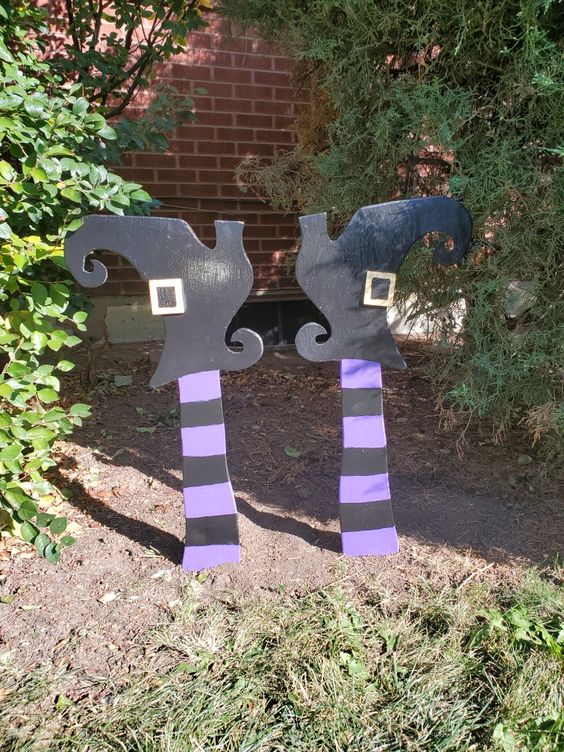 Trick-or-Treat Crates
Welcome trick-or-treaters with unique, handmade crates for their candy haul. Construct small crates using pallet wood and stencil spooky messages or Halloween motifs on them. Fill them with candies or small trinkets to delight your young visitors. These crates can also double as charming decorations for your porch.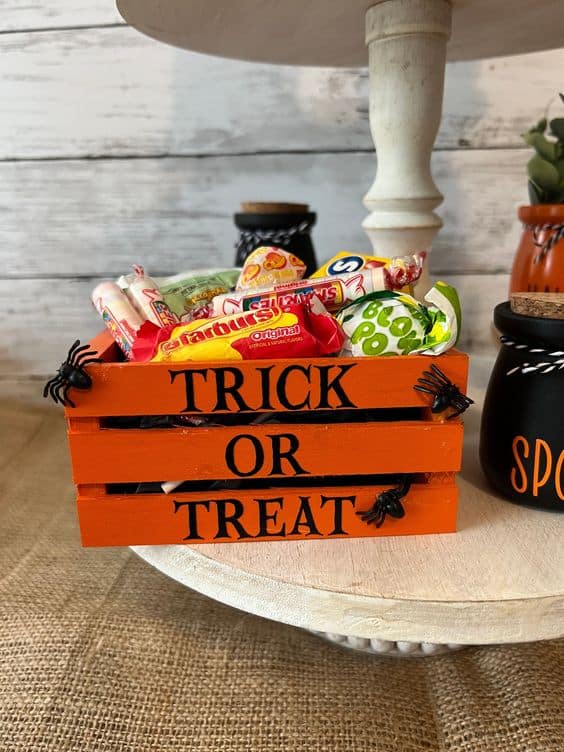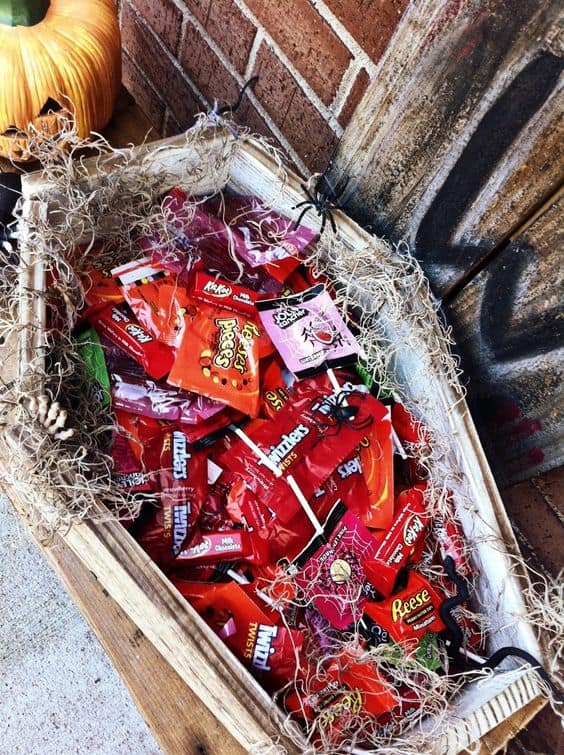 Pallet Jack-o'-Lanterns
Give traditional pumpkin carving a twist by making pallet jack-o'-lanterns. Cut out pumpkin shapes from pallet wood, leaving a hollow space in the middle. Add eerie faces or intricate designs with a jigsaw or woodburning tool. Place battery-powered candles inside for a safe and eerie glow.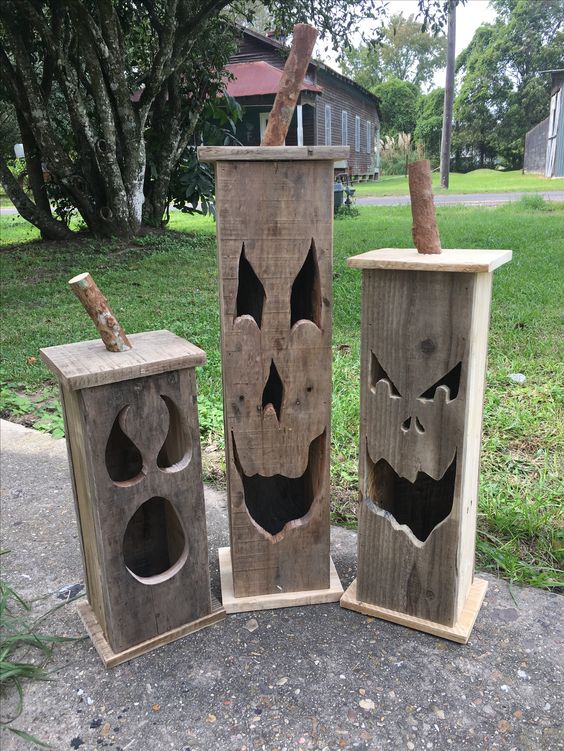 With pallet wood, your Halloween decorations can be both eco-friendly and spine-tinglingly creative. Whether you choose to craft spooky fences, eerie lawn decorations, trick-or-treat crates, or pallet jack-o'-lanterns, the possibilities are endless. Unleash your DIY skills, embrace the Halloween spirit, and create a haunted atmosphere that will leave your neighbours spellbound. Happy Halloween crafting!