We all know the wooden pallet is incredibly versatile and its uses extend far beyond its intended purpose in the logistics industry. We often blog about the funky ways that pallets can be adapted to make an endless assortment of pallet projects, but did you know they're pretty handy when it comes to business decor too?
That's right! Wooden pallets provide an ingenious (and fun!) way to decorate your business in a really unique and quirky way. It gives you the ability to have complete control over your space, to make it your own and to capture your business's personality – all without the hefty price tag that often comes with traditional displays and fittings. Using wooden pallets could even help you with your environmental goals too.
In this blog, we're focusing specifically on the retail and hospitality sectors. And to get you feeling inspired, here are some examples of creative ways other businesses have incorporated wooden pallets into their decor.
Pallet pop-up shop/bar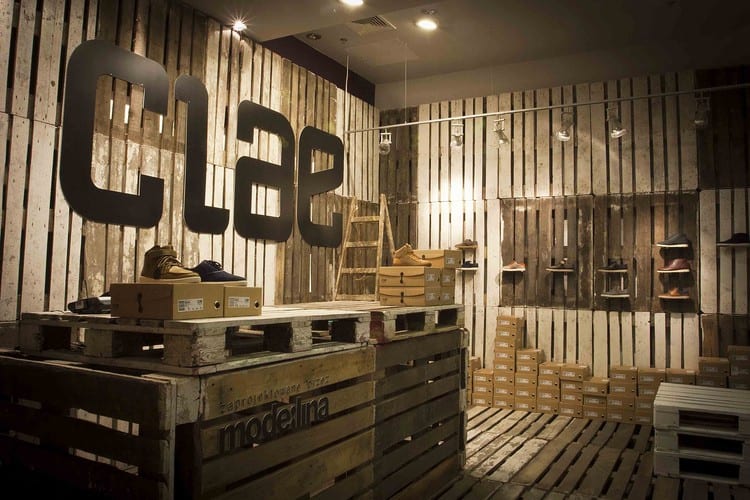 Image credit: mode:lina architekci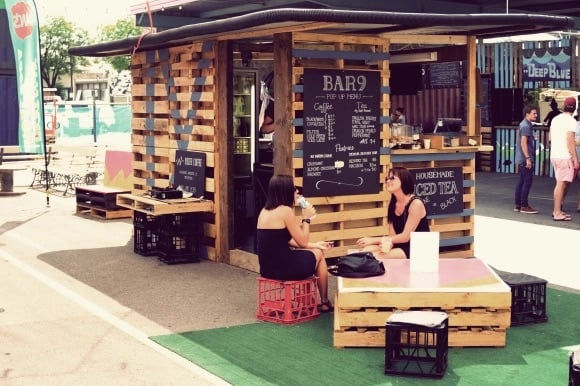 Image credit: Timmy Volume
Pop-up shops (and bars!) are incredibly popular right now, and we think these examples using pallet wood are amazingly inventive and unique. They give a lovely rustic and quirky vibe and plenty of character. They're also a great technique to showcase your company's environmental commitments – and what a brilliant way to stand out from the crowd!
Pallet display stands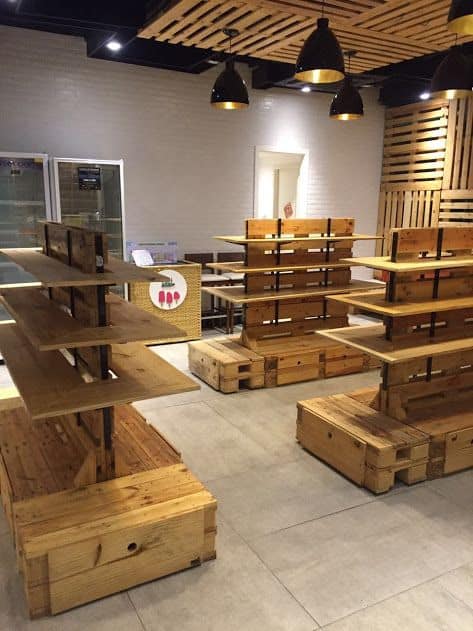 Image credit: Casa Com Pallet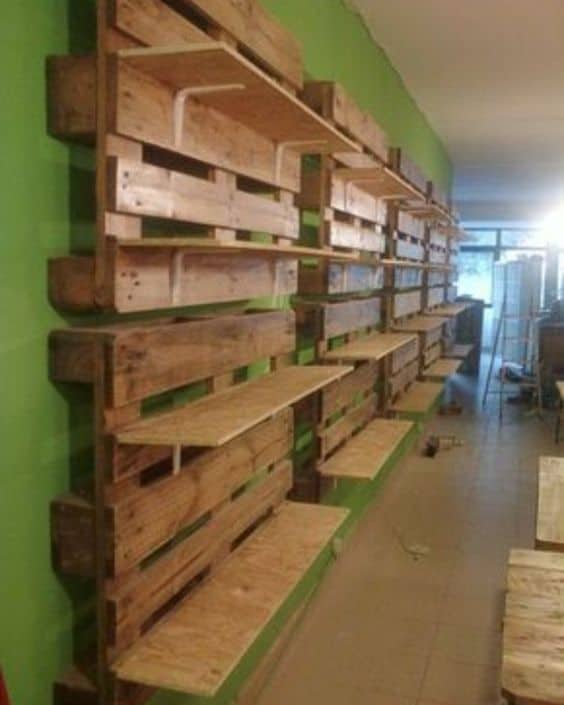 Image credit: Pinterest
Whether you're looking for free-standing or wall-mounted displays, display stands can often cost a fortune and it can be difficult to find a design that utilises all of your shop space… cue the wooden pallet! Creating your own displays means you can custom-make them to suit your space perfectly. For an easier approach, you could leave the pallets whole, or if you're an experienced woodworker up for a challenge you could build them into a completely different design.  
Pallet ceiling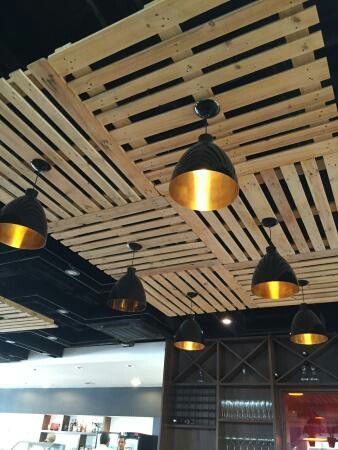 Image credit: Luxury Home Decor Ideas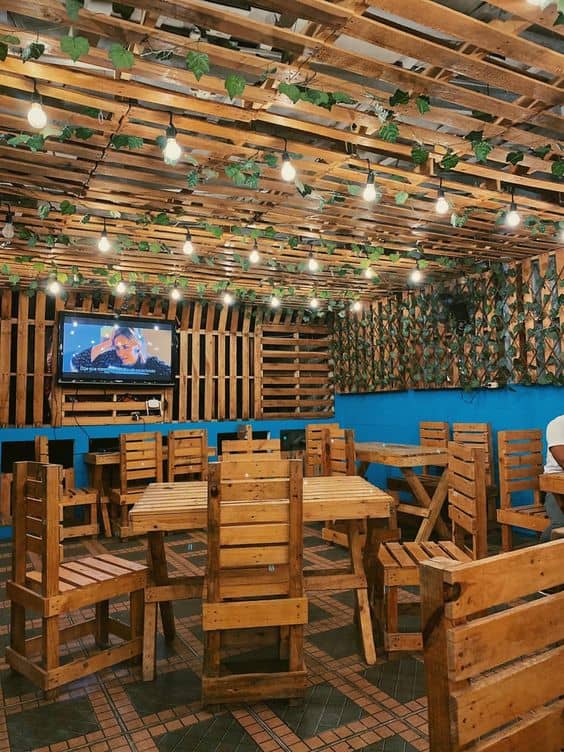 Image credit: Pinterest
We love this unique idea of fixing pallet wood to the ceiling! Go one step further and paint it in your brand colours, or if your business is a bar or restaurant, why not hang fairy lights to the pallets to create the ultimate romantic atmosphere?
Pallet seating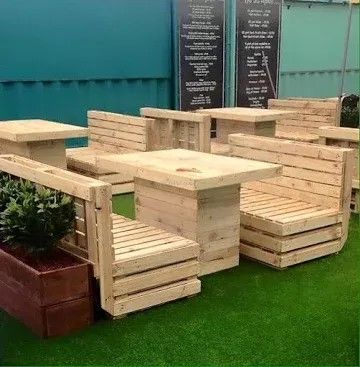 Image credit: Pinterest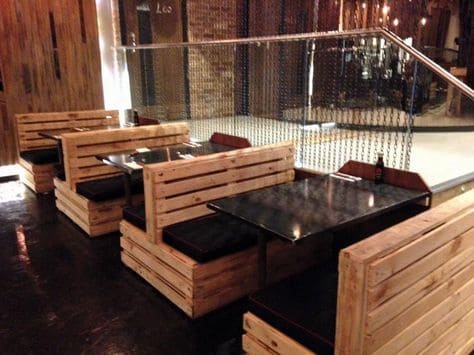 Image credit: Pinterest
If you run a cafe, bar or restaurant you'll need seating options, and designing your own is another great way to truly utilise your space. Whether you decide to create bar stools, benches or chairs, the options are pretty much endless – just make sure your seating is very strong and sturdy!
Complete the look by adding comfy cushions in a fabric of your choice.
Pallet counter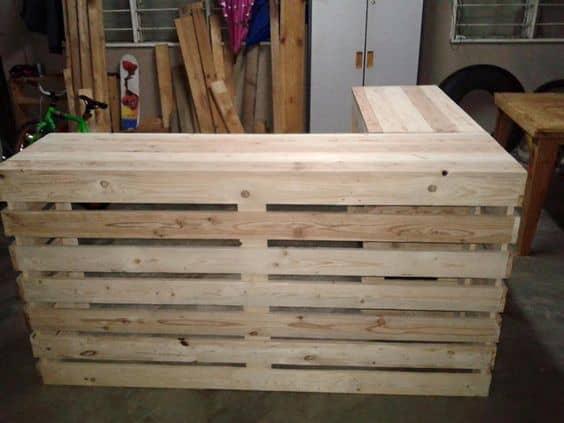 Image credit: Pinterest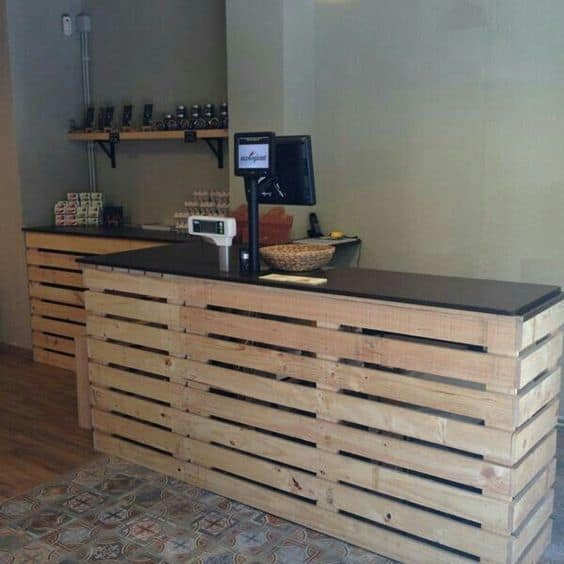 Image credit: Pinterest
Designing your own counter space using pallet wood is such a creative way to really make your space your own – and will no doubt impress your customers as soon as they walk in! You could source some off-cuts of granite or marble for the counter top, add lighting between the slats or mount business signage or lighting to the front of the counter for the ultimate wow factor.
Safety first!
Regardless of whether your pallet project is intended for use in the home or at your place of business, the same safety rules apply. Although it's tempting to take advantage of discarded pallets going spare, you're unlikely to know the history of the pallet or what it may have come into contact with. Therefore, sourcing your wooden pallets from a supplier is the safest way to ensure that they are suitable for your intended purpose. Our online shop is a super quick and easy way to do this. Simply order the pallets of your choice and they'll be with you in a day or two! If you'd like a little bit of guidance over choosing the right type of pallet for your design, our team will be more than happy to help. Give them a call on 0161 223 4427.

It's also extremely important that you prepare your pallets properly and thoroughly sand them, especially if they're going to be in close proximity to people (the last thing you want is a customer complaining that they've got a splinter!). You can find out more about sanding, painting and staining your project via our blog.