So you've got your next pallet project idea in mind, but what about the finishing touches? Accessories bring your projects to life, adding to the overall character and style of your creation. And so for this blog we've scoured the internet to find some examples of awesome DIY accessories that will take your pallet projects to a whole new level, from table legs, wheels and handles to spotlights and mood lighting! You'll find various inspiring ideas below, along with details of where you can buy them from and roughly how much they cost.
Also – don't forget that you don't have to leave your pallet wood projects looking traditionally rustic; you can stain or varnish your projects to create a completely different look and feel. Find out more via our Paint and Stain Finishes for Pallet Projects blog.
Table Legs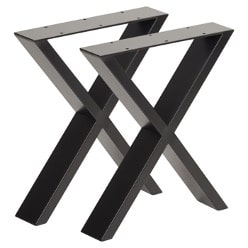 If some sort of table (whether it be a coffee table, dining table or even a desk) is on your list of possible projects, you'll no doubt be pondering over how to design the legs. The good news is that you don't necessarily have to make them out of pallet wood; there are various accessories you could mount the table to instead! The above images give you examples of a couple of metal table legs, but a quick Google search will show you endless other styles, shapes, designs and materials!
Castor Wheels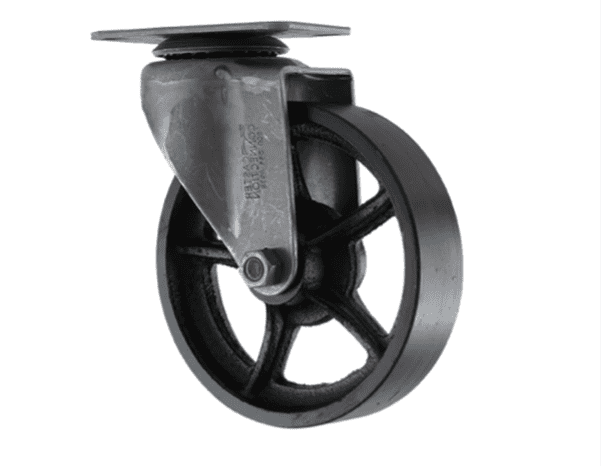 If you're making a coffee table, a storage box or another type of pallet project that you'd like to be manoeuvrable, these castor wheels are the perfect accessory. They're very easy to fix to the base of your design, and again you'll no doubt find an array of other sizes, colours and designs so that you can find the one that suits your pallet project perfectly.
Handles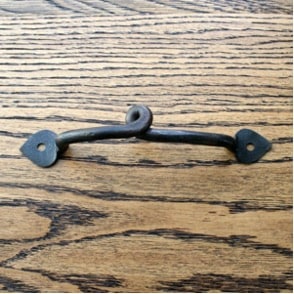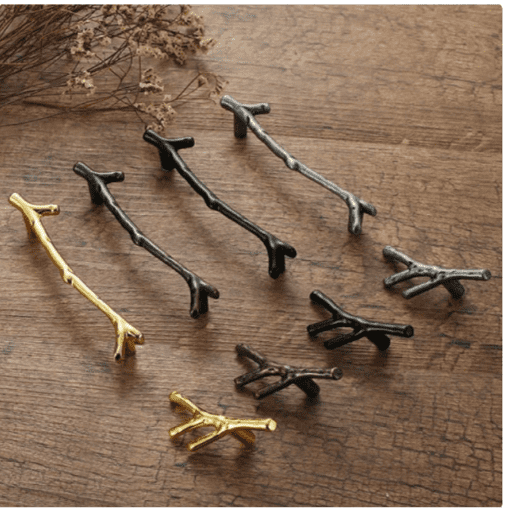 Handles are probably one of the most important accessories that you'll buy! They strongly contribute to the overall style and theme of your project and provide the ultimate finishing touch. Lucky for you, you don't just have to stick with traditional styles of handles. The examples shown above give you inspiration on the variety of quirky, unusual and trendy designs available, most of which are at very reasonable prices.
Door Hinges
If your next pallet project involves something with a door, such as a chest or cupboard, then hinges should be on your list of accessories. The rustic hinges shown above are available in six sizes and are hand forged, but again – a multitude of styles and materials will be available!
Desk Brackets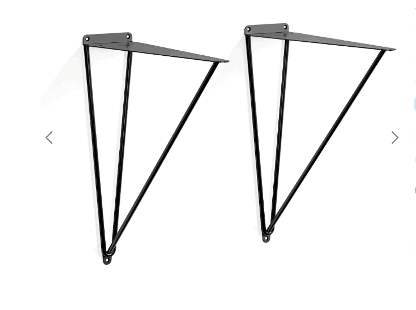 Have you thought about wall-mounting your pallet desk? Using desk brackets, such as the example above, will give your pallet project a stylish, contemporary feel whilst also freeing up your floor space.
Spotlights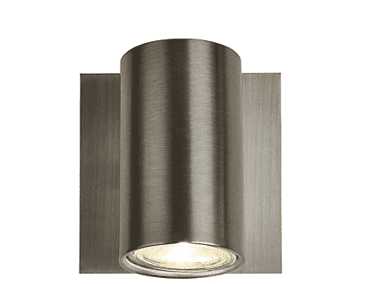 Thinking about making your very own cool pallet feature wall? Or perhaps you've already had a go at making some pallet art? What better way to show off your new projects than with some spotlighting! Traditional or something a little bit different, you'll be surprised at how many weird and wonderful spotlight options there are.
Indoor and Outdoor Fairy Lights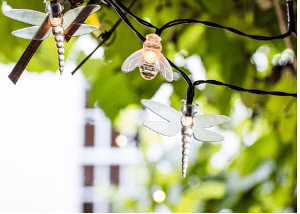 Of course, no project would be complete without the addition of some cute fairy lights! And Lights4fun have a huge selection of indoor and outdoor fairy lights to choose from –traditional warm twinkly lights, bright and bold coloured lights or even seasonal or themed lights; the options really are endless.
Safety First!
Before you get stuck into designing your next pallet project, let us quickly remind you about a couple of safety notices…
Picking up discarded pallets can often seem tempting (especially when they're free!) but they're discarded for a reason and you'll have no idea what sort of chemicals they've been exposed to or if they're fit for purpose. We've discussed the safety concerns of using discarded pallets in one of our previous blogs, so please do take the time to read through this information.
Instead we recommend that you purchase your pallet from a reputable supplier that knows the pallet's history. You can browse through our range of pallet wood, all of which is safe for pallet projects, via our online shop. You can also speak to a member of our friendly customer services team for specific pallet advice and suggestions relating to your project's requirements by calling 0161 223 4427.