Wait, what? Yep, it's true – pallets without pilots could be the future for the freight industry. Now we don't want to brag but we actually predicted this back in 2018: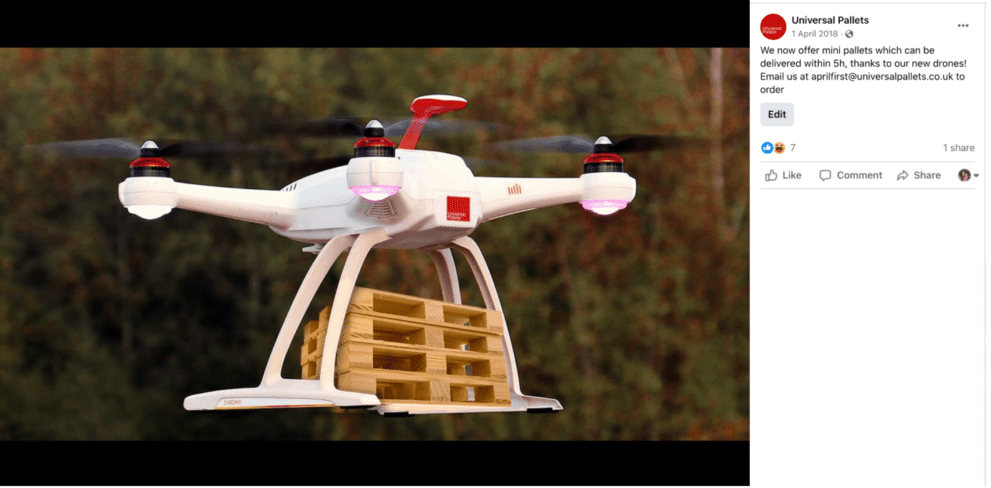 I wonder if all of our April Fools' jokes are going to come true…
All jokes aside, this is an extremely exciting time for the logistics trade. Dronamics, a world leading cargo drone developer, has unveiled its plans to test-fly its new unmanned, fixed-wing drone that will make same-day, middle-mile air freight more affordable and accessible for everyone. The UK- and Bulgaria-based company states: "No longer will anyone be forced to choose between low-cost road freight that can take days to deliver or fast air freight that is ever so expensive. Same day, affordable airfreight is finally here." It's said to be up to 80% cheaper than all other aircrafts! Exciting, isn't it?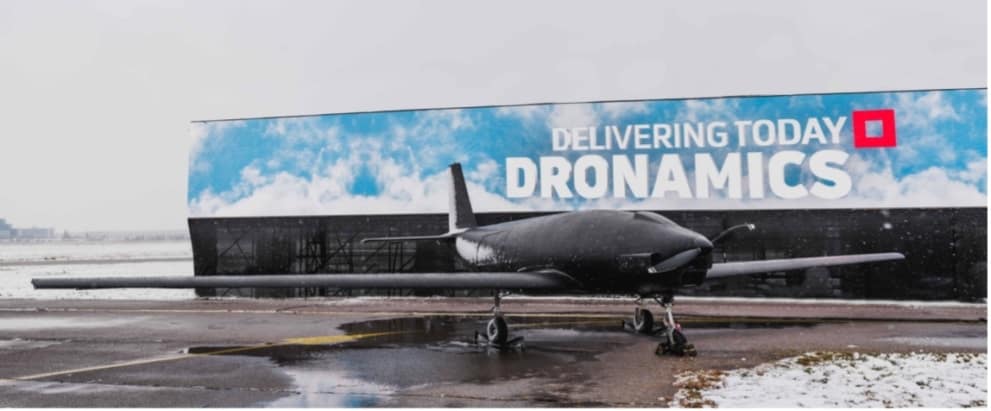 The aircraft, aptly named Black Swan, will be controlled by a pilot situated at an airport base. It will follow a pre-planned route but the pilot can intercept and change course if any obstacles or issues arise. The aircraft has the ability to take-off on an unpaved runway as short as 400m and is promised to connect even the most remote locations. It has been specifically designed to hold cargo pallets of up to 350kg, travelling distances of up to 2,500km (around 1,553 miles!), and runs on synthetic fuel making it more environmentally friendly. In fact, the company aims to be carbon-neutral by 2023 and carbon-negative by 2027.
Dronamics has set its sights on Malta being its first European base, initially connecting the country with Italy, before expanding across Europe and then eventually the rest of the world! The company will need to complete their test programme and obtain certification before commercial operations begin, but the future looks very bright for the industry, very bright indeed. You can find out more about Dronamics and the unveiling of their Black Swan aircraft here.
What do you think? We called it first, right? You might as well call us Mystic Meg. We'll just have to keep our fingers crossed that last year's April Fools' doesn't come true too…