Pallets are valuable tools in the construction industry, providing a cost-efficient way to move and handle goods, requiring minimum manpower. However this can often lead to stacks of unwanted pallets and/or broken pallets taking up space and causing health and safety issues on site. So what is the best way to dispose of your pallets?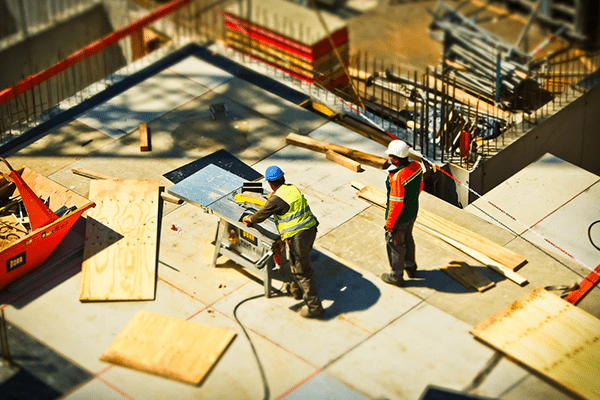 Only half of the 90 million tonnes of construction and demolition waste generated each year is recycled or reclaimed, according to a recent Wrap report. And packaging such as wooden pallets make up a sizeable chunk of that overall amount. 
Throwing away pallets is not only wasteful in that you're sending recyclable materials to landfills, it's also wasteful in that you're missing out on the financial benefits of a properly managed pallet disposal programme.
The Cost Of Pallet Disposal
Assuming disposal by skips, the average annual cost of disposing of timber pallets from construction sites across the UK is £14,456 (source: Wrap report). And that's just the direct costs, not even considering the original purchase costs, labour costs and lost revenue. So it's really worth adopting a systematic approach to waste management across your site. 
A reputable company like Universal Pallets will assess your pallet waste and advise on the best way to dispose of it responsibly. Pallets can have a long lifespan when reused, and when they're finally beyond repair they can be responsibly recycled. Arranging collection of broken pallets is usually much less than the cost of hiring a skip/RoRo, and sometimes even attracts a rebate. 
So you'll save money and you'll be keeping wood waste out of landfill – great news for your profile as a responsible construction business. 
Responsible And Cost-Effective Pallet Disposal
The key to effective pallet disposal for construction site managers is to set up an official pallet disposal programme. The more systematic your approach, and the more tailored the solution to your particular site, the more cost savings you'll see. 
Step 1 – Understand Your Requirements 
Start keeping track of roughly how many pallets you need collecting, and how often – this will help you to set up a tailored pallet disposal programme for your site.
Step 2 – Arrange A Site Visit
You may want a weekly collection on a particular day or "call-off" service (you call us when you need us, and we clear your pallets promptly). You may even want a trailer to be left on site and exchanged when you've filled it with pallets – no problem. We'll meet with you to fully understand how your business operates and provide an accurate quote.
Step 3 – Set Up Your Official Pallet Disposal Programme
We are one of the very few pallet companies to hold CHAS accreditation as well as all the exemptions and licenses you need from the Environment Agency. With Universal Pallets you can rest assured you're dealing with professionals who are always ready to go the extra mile.
What's more, you'll never have to chase us for paperwork! We handle 1000's of pallets a week and will account to you for every single one of them. We have our own Waste Carrier's Licence and will comply with all of your necessary paperwork such as Waste Transfer Notes and Pallet Collection Notes promptly and correctly.
Get Started Today
Get in touch to arrange your free, no-obligation site visit or download our Pallet Collection Brochure to read about some of the businesses who've already taken advantage of our first-class service.