While we're sure you're all busy with the BlackFriday / CyberMonday weekend of pure Christmas shopping madness in the UK, we just wanted to send you some upcycling inspiration this year.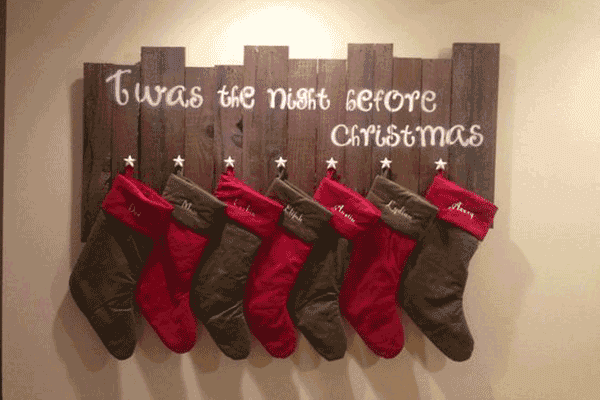 Usually at this time of year the Universal Pallets team scour the internet for the most exciting and creative Christmas decorations that can be made from pallets. And while we love love love the rustic upcycled look of these Christmas decorations, we wanted to let you now you can do so much more with pallets this Christmas!
One of our passions at Universal Pallets is the move towards a more eco-friendly and considerate world for our futures. Obviously plastic has been a key topic this year, and the progress we're making is amazing! But we can do more.
The majority of Christmas gifts that will be given this year will be plastic or have plastic components or packaging. And that may be more apparent this year than ever before now that our focus has turned on reducing our plastic consumption.
So, as we're clearly obsessed with pallets, we want to inspire you by showing you what can be made by upcycling wooden pallets this Christmas!
Upcycled Pallet Christmas Gift Ideas
1) Rustic Pallet Photo Transfer
Captured a special moment in the last 12 months? Why not print and transfer your photo onto a pallet backing, creating a thoughtful, plastic-free, and beautiful gift?
These are easy to make, you need minimal woodworking tools and skills, plus you can make a few, experimenting with different styles and finishes. You can even add some Christmas sparkle by drilling holes in your photo transfer board and fixing fairy lights on to your crafty creation!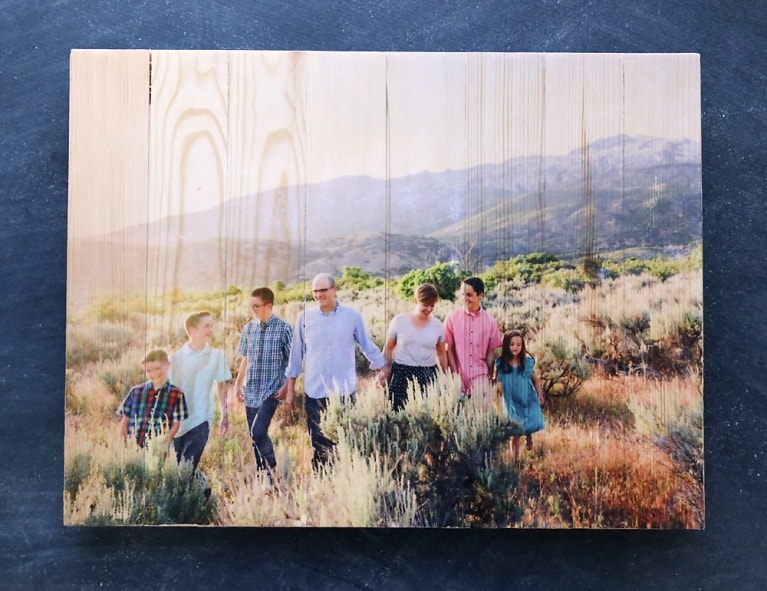 2) Pallet Wine Rack
We can't deny it, we love a good pallet wine rack almost as much as we love a good sauvignon blanc. You'll find plenty of inspiration for this one online – there are a plethora of designs, styles, finishes and instructions all at your fingertips. Some are simple, some not so simple. So you'll need a basic woodworking skill level to be able to make a lovely pallet wine rack!
Paint it, personalise it, prettify it – you really can tailor your wine rack to the recipients tastes and decor, making it the perfect gift for the vino-lover in your life.
Here are just a few of our favourites to inspire you – click on each image to find the instructions.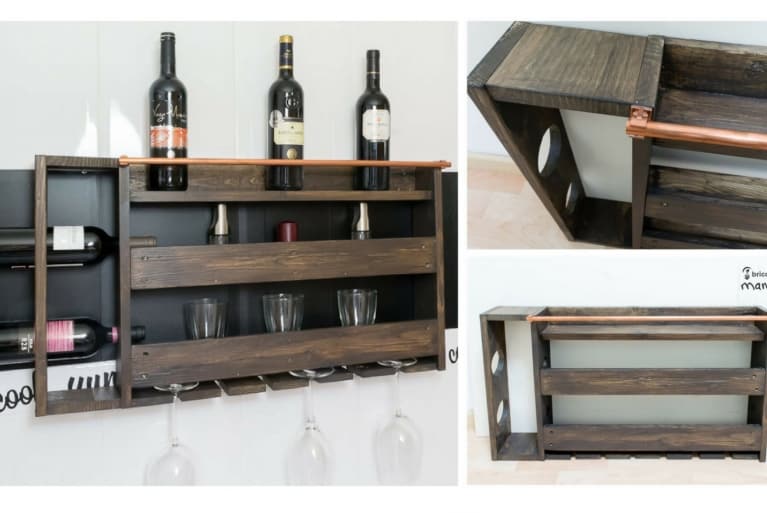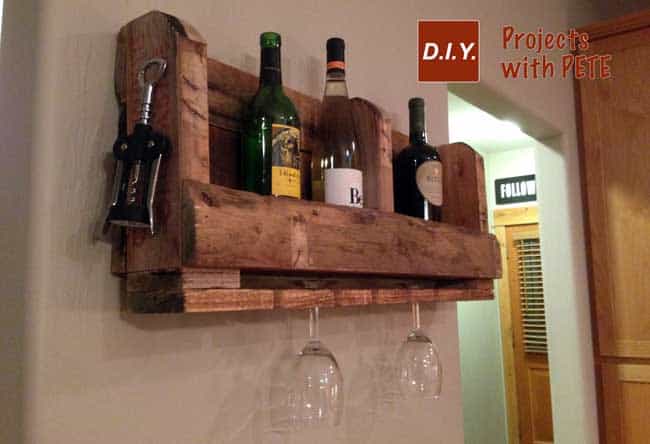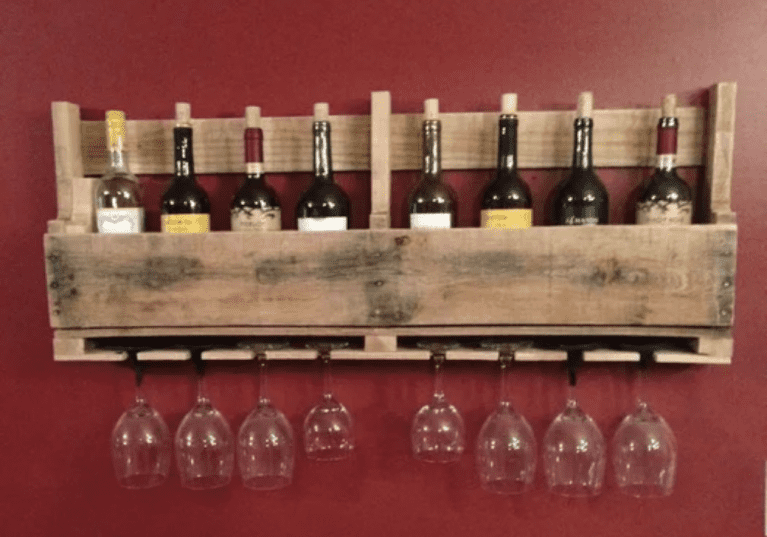 3) Pallet Board Quote
We're huge suckers for a line from our favourite songs painted on a pallet… But there are plenty of other words, quotes, and symbols you could use too! This, like the photo transfer idea, is highly personal to your recipient and doesn't have to be soppy either – it could be funny or commemorative. There are literally endless options when it comes to painting something personal onto a pallet board. Here are just a few to get the ideas flowing…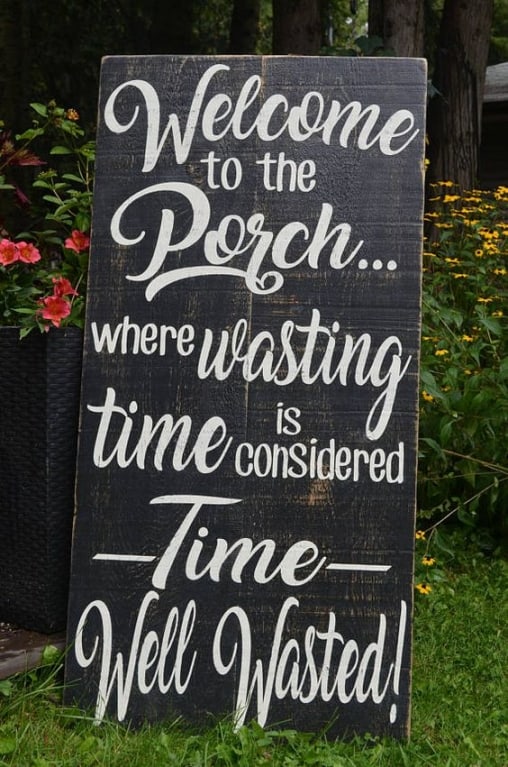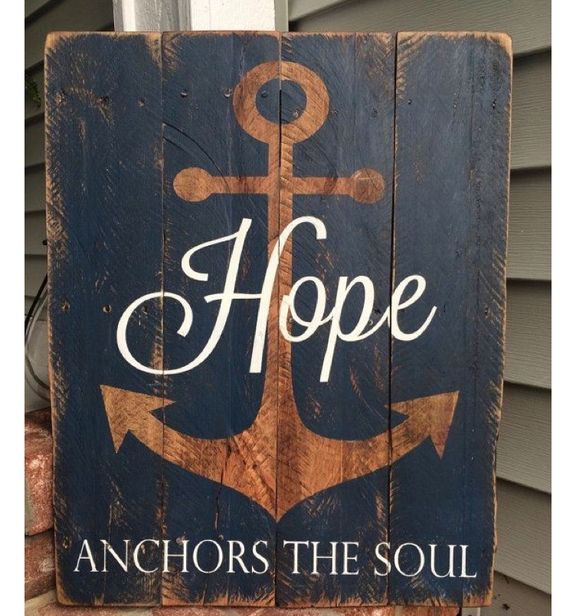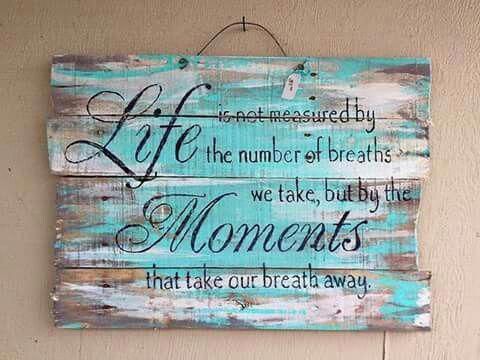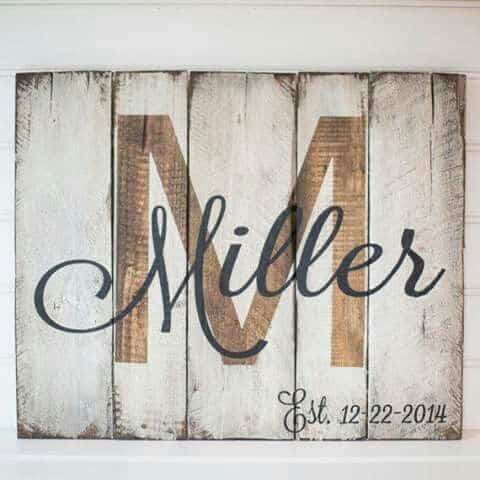 And finally, if you're just not handy with paintbrush and hammer, why not consider one of these plastic-free gift ideas from the folks over at Country Living Magazine?
Remember: Discarded pallets are often discarded for a reason. Please, please, please know the history of your pallet before you start a project with it, especially if it's going to be inside your home. Watch out for the pallet markings which will tell you a little about the pallet's history.
However the safest pallet is the one you can know everything about, we sell used pallets online from as little as £2.50 +VAT, and loose pallet boards for even less (which often saves you the job of dismantling the pallet!). You can buy online or give us a call if you're looking for help finding the right pallets for your pallet project.
Other Top Tips For Eco-Conscious Christmas:
Avoid wrapping paper with glitter – it can't be recycled and contains microplastics
Choose recycled wrapping paper
Try folding wrapping paper and securing with a festive sticker to cut out all that fiddly sellotape!
Looking for a new Christmas tree? Don't buy plastic – make one out of pallets or buy a real tree, both of which can be responsibly recycled