Zero Waste Week, celebrated during the first week of September, serves as a powerful reminder of the importance of reducing, reusing, and recycling. What better way to honour this eco-conscious occasion than by creating practical items from pallet wood, a sustainable and often discarded material? In this blog, we'll explore five inspiring pallet wood projects which promote eco-friendliness with as little waste as possible!
Build your own compost bin
Composting is a fantastic way to reduce kitchen waste and create nutrient-rich soil for your garden. A pallet wood compost bin is a simple yet effective project that allows you to recycle organic waste. By reusing pallets, you're diverting them from landfills and giving them a new purpose, that's a win-win in our book!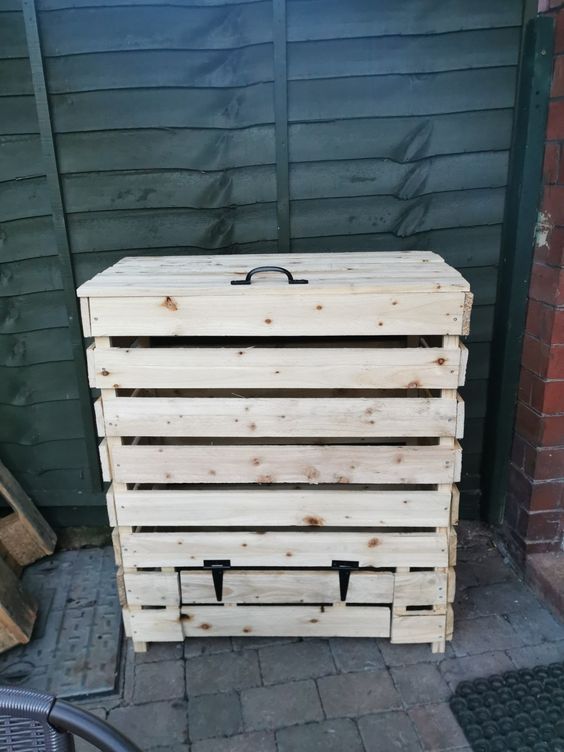 Pallet Planter
Transforming pallets into planters is a creative and sustainable way to bring greenery into your home or garden. Whether you have limited outdoor space or want to add a rustic touch to your interior decor, pallet planters are versatile and visually appealing. By using pallets for this project, you're upcycling wood and potentially growing your own produce.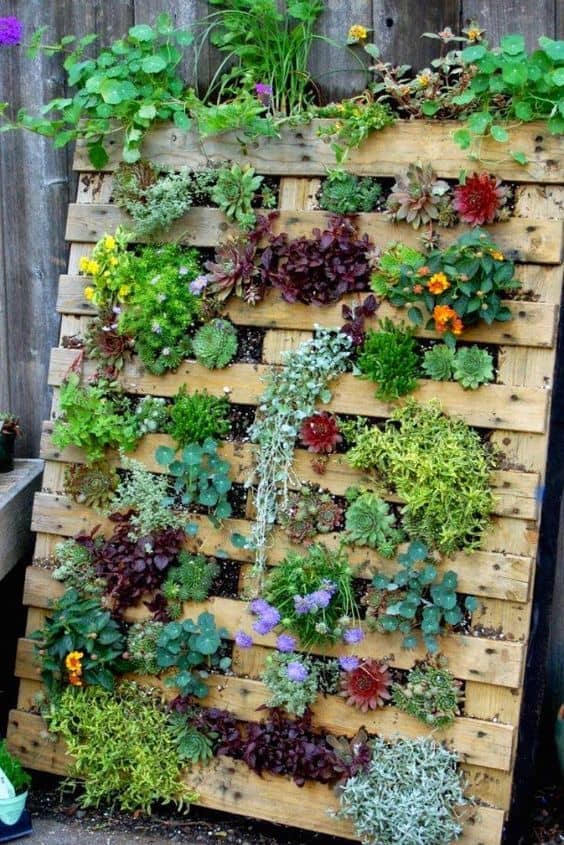 Garden Tool Storage
Every gardener knows the importance of keeping their tools organised and easily accessible. A pallet wood garden tool storage solution not only serves a practical purpose but also adds a charming rustic element to your garden shed or outdoor space. Again, this project ensures that pallets are repurposed instead of discarded, contributing to zero waste.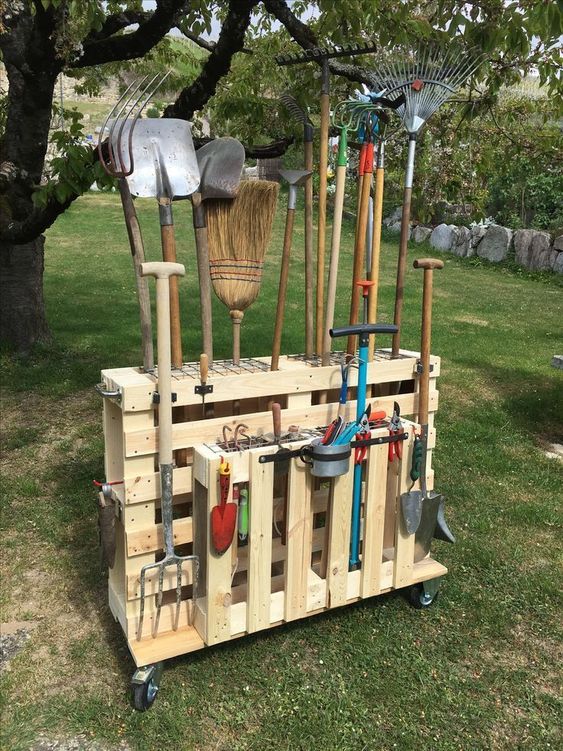 Accent Wall Home Decor
Pallet wood can be used to create stunning accent walls that enhance the aesthetic of any room. Whether you're going for a rustic farmhouse look or a more contemporary design, reclaimed wood from pallets provide a unique and eco-friendly option for an accent wall. This project breathes new life into old pallets, minimising waste while creating a statement.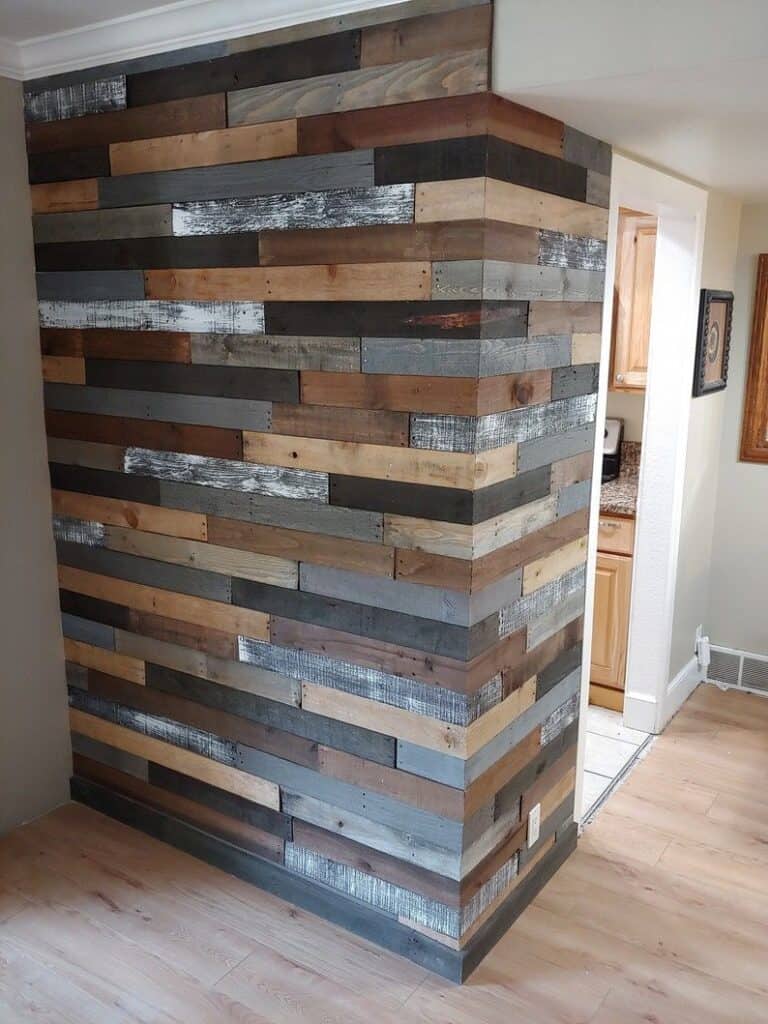 Pallet Wood Fence
A pallet wood fence is not just a practical boundary for your garden; it's a statement piece that embodies both eco-friendliness and creativity. Repurposing discarded pallets into a fence not only reduces waste but also adds a touch of rustic charm to your outdoor space. It's a fun and engaging DIY project that allows you to showcase your environmental consciousness while unleashing your inner craftsman.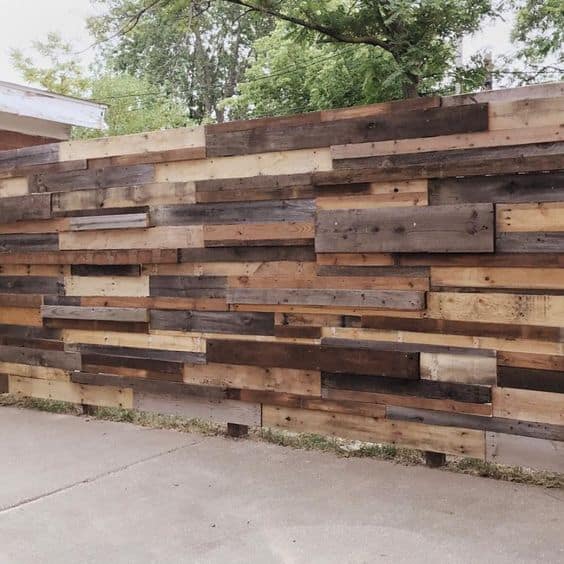 Zero Waste Week is an excellent opportunity to embrace sustainability and reduce our environmental footprint. These five pallet wood projects not only promote eco-friendliness but also help minimise waste by giving discarded pallets a second life. By incorporating these projects into your life, you're able to exercise your DIY skills in a greener way while adding unique and charming elements to your home and garden. So, roll up your sleeves, grab some pallets, and get ready to create beautiful, eco-friendly masterpieces!
Safety first!
When starting a pallet project it's important to ensure that the pallets you are using are safe. How do you know if they're safe? The best way is to source them from a reputable pallet supplier. Never use discarded pallets or pallets with an unknown history. You can find out more about this in our blog: Are Discarded Wooden Pallets Safe?
Ready to begin your project? Get shopping for the perfect pallet now! Our online store has a huge variety of pallets and pallet accessories so you're sure to find exactly what you're looking for. If you have any queries or would like pallet advice from our team, do get in touch!