As a nation of animal lovers what better way to honour our furry friends than by building them their very own bed or feeding station? Pallets offer an excellent and versatile material for your next DIY project. In this blog, we'll take a look at some of the best DIY pet beds and feeding stations to give you the inspiration to take on your next pallet project.
Pallet pet beds
Creating a pet bed out of pallet wood is a great option for pet owners who want to create a bespoke bed that not only fits with their home decor but also contributes to a more sustainable solution. Pallet wood is a durable and affordable material that can be easily repurposed to create a unique and comfortable bed for your furry friend. By using pallet wood, you can avoid buying a mass-produced pet bed and reduce waste while also adding a personal touch to your home. With a little creativity and some basic woodworking skills, you can create a pet bed that is both stylish and eco-friendly.
Take a look at some of these great examples of pallet pet beds from your bog standard dog bed, to pet bunkbeds and dog houses, there's something for everyone.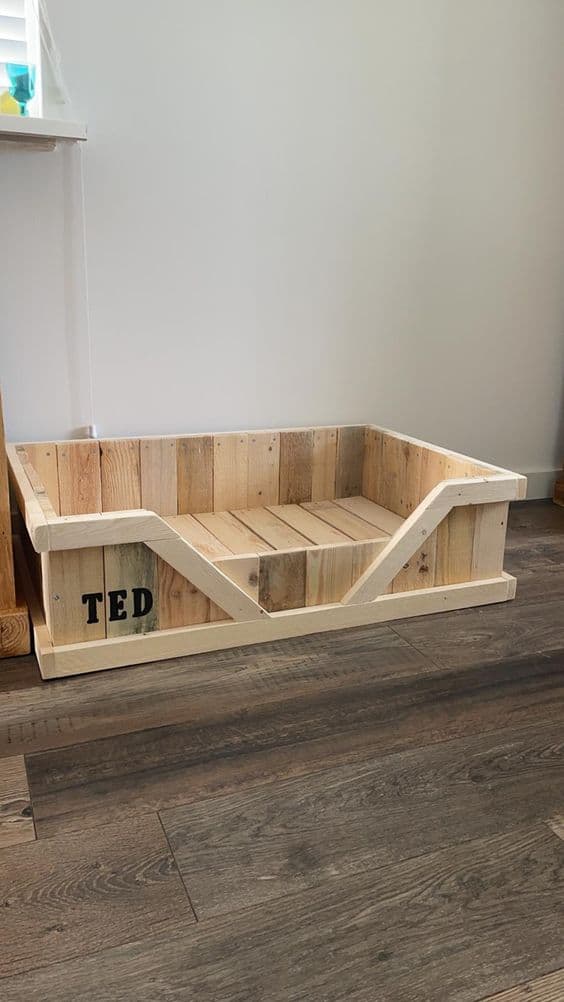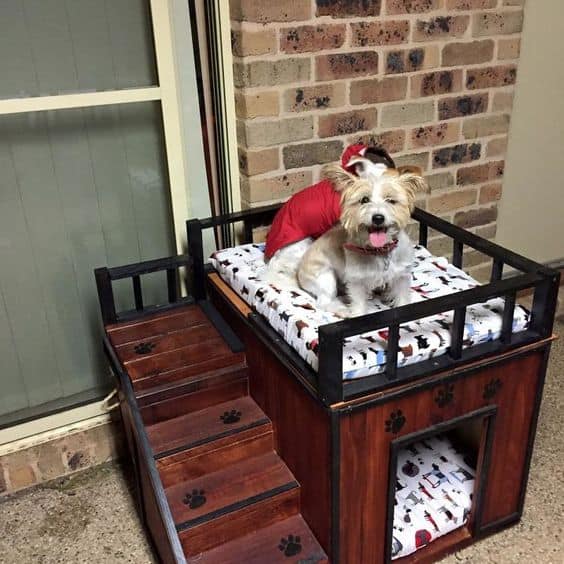 Cat trees
Like conversational pet beds, cat trees provide a tall structure where cats can relax and feel comfortable. Creating your own cat tree using pallets is an excellent alternative, as it provides flexibility in terms of height and the number of platforms, and is more affordable than purchasing one from a store. Check out our favourites below!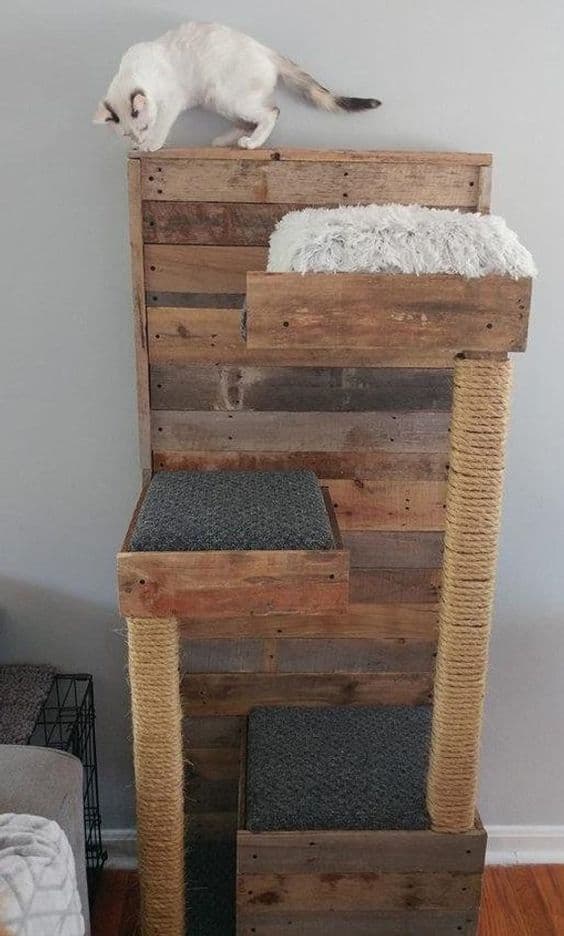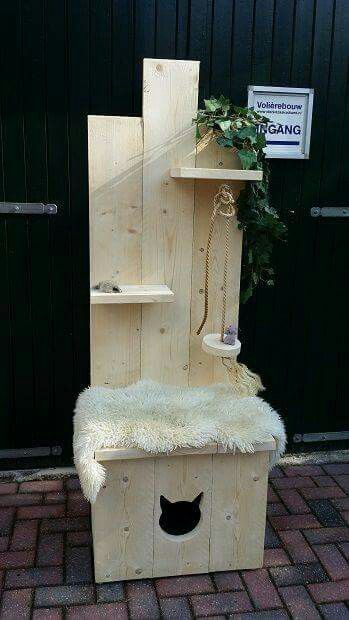 Feeding stations
Pets deserve a safe and comfortable place to eat so designing your own customised feeding station is a great way of giving them one! You have endless options to create the ideal accessories for your pets with pallets. You can raise their bowls off the ground with a platform, add storage options to keep their food fresh and within easy reach, and personalise with their name. Let your creativity run wild!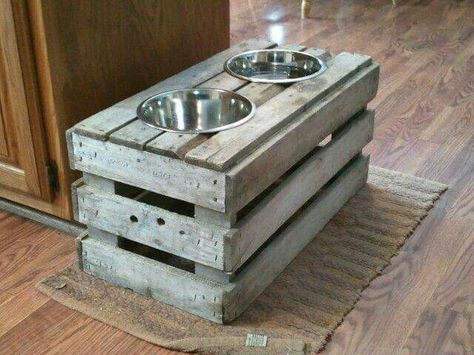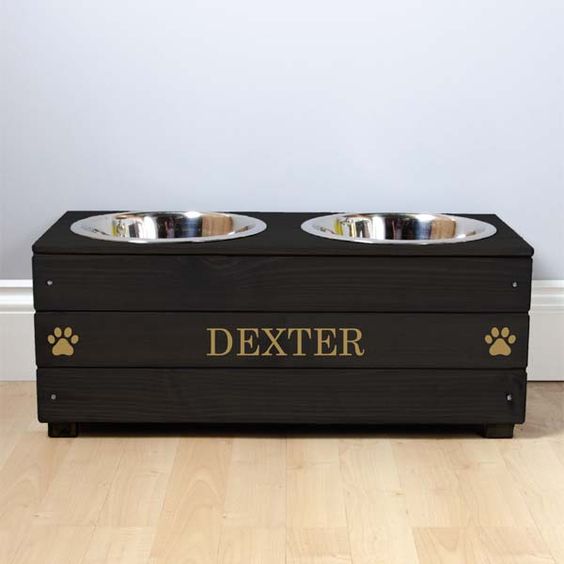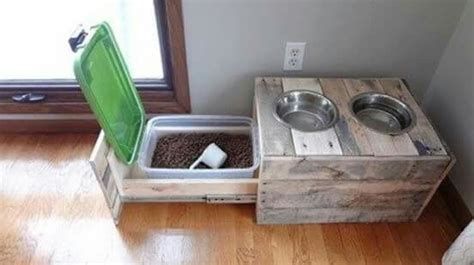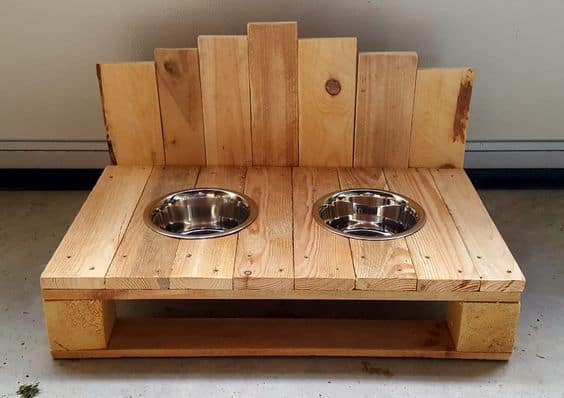 Learn how to create your own pet feeder with this DIY video
Safety first!
When starting a pallet project it's important to ensure that the pallets you are using are safe. How do you know if they're safe? The best way is to source them from a reputable pallet supplier. Never use discarded pallets or pallets with an unknown history. You can find out more about this in our blog: Are Discarded Wooden Pallets Safe?
Ready to begin your project? Get shopping for the perfect pallet now! Our online store has a huge variety of pallets and pallet accessories so you're sure to find exactly what you're looking for. If you have any queries or would like pallet advice from our team, do get in touch!