Pallet wood can be a versatile and affordable option for marking any celebration. Whether you're planning a rustic wedding, a cosy birthday picnic, or a creative photo backdrop, pallet wood can add a touch of charm and character to your decor. With a little creativity and some DIY skills, you can transform pallets into unique and personalised pieces that will make your celebration stand out.
Check out the rest of the blog for more ideas and inspiration on how to use pallet wood for your next celebration.
Rustic wedding decor
Rustic wedding decor has become increasingly popular in recent years, with many couples opting for a more relaxed and natural look for their special day. Pallet wood decorations can be the perfect DIY project to elevate your event, from order of the day signs to seating arrangements and display tables. Not only is pallet wood affordable and readily available, but it also creates a warm and inviting atmosphere that perfectly complements a rustic theme. Check out some of our favourite examples of pallet wood wedding decor.
Order of the day signs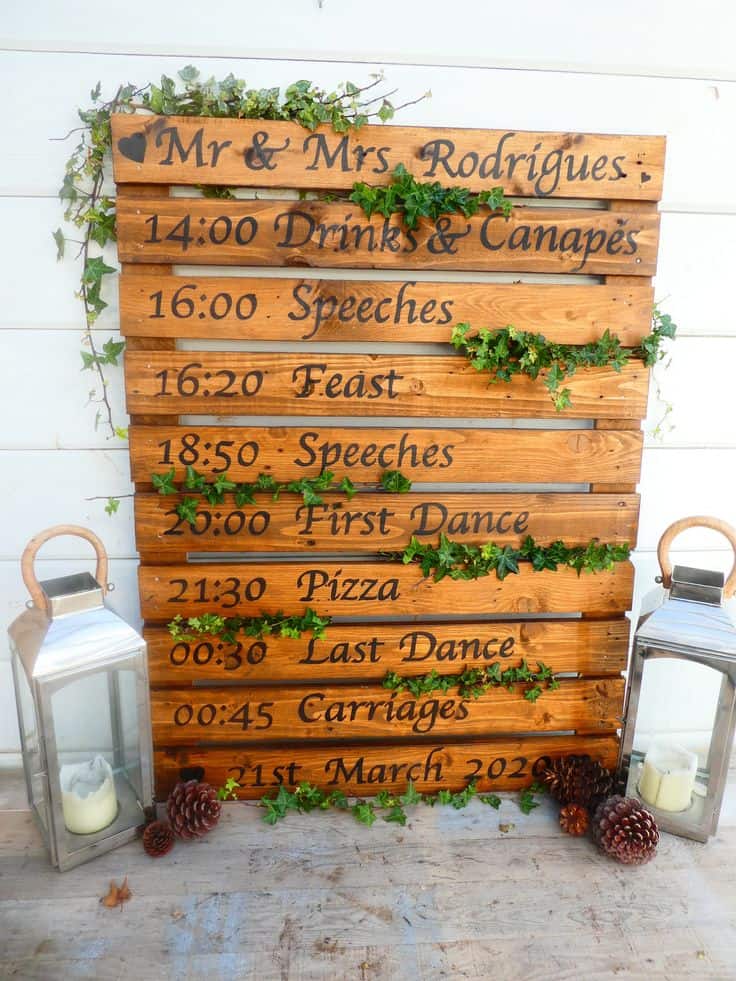 DIY letterbox for wedding cards
Seating arrangements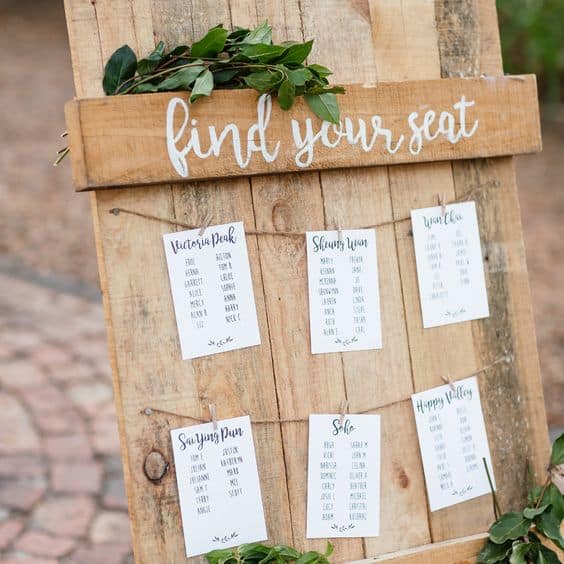 Buffet tables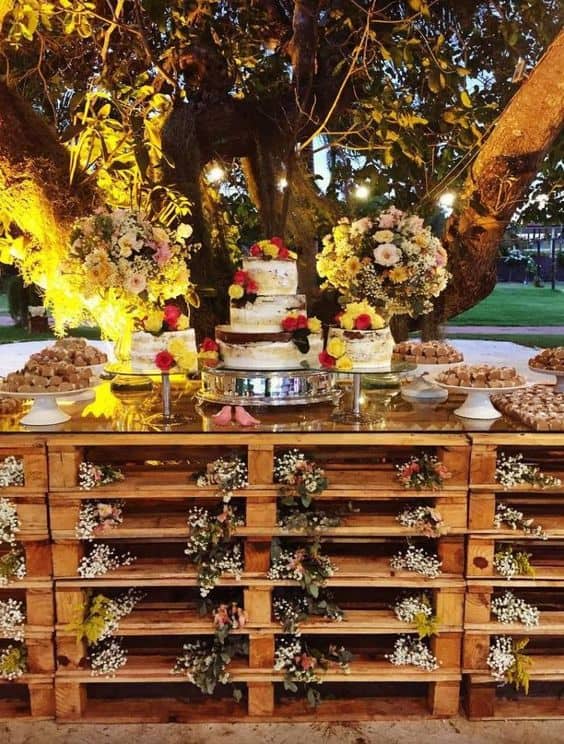 The perfect picnic table
Pallets might also be a great option for celebrating our next outdoor event. Outdoor picnic tables could be a great addition to a birthday, baby shower, and engagement party. They are not only eco-friendly but also affordable. These tables can be easily constructed using recycled pallets and a few basic tools. You can customise them to fit the theme of your event by painting them in different colours or adding decorative elements. They are perfect for outdoor gatherings, offering a rustic and cosy ambience. If you want an inexpensive way to elevate your event, consider making your own pallet wood picnic tables. Here are some great examples;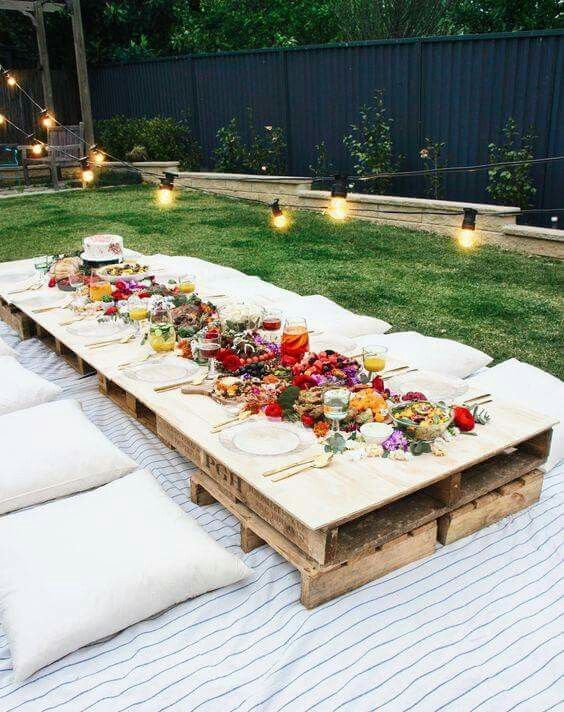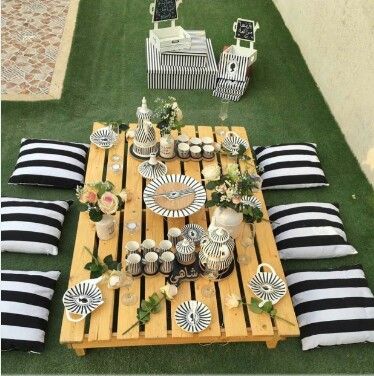 Backdrops for photo ops
Why not transform your pallets into a beautiful backdrop and create the perfect place for your guests to take memorable photos? Simple additions such as fairy lights, flowers, or balloons to match your event's theme can make a real impact. Pallet backdrops are also versatile and can be used for various occasions such as weddings, birthdays, and corporate events. With a little creativity, pallets can be transformed into the perfect backdrop, adding charm and character to your event while creating the perfect photo opportunity for your guests. Get inspired with these gorgeous examples;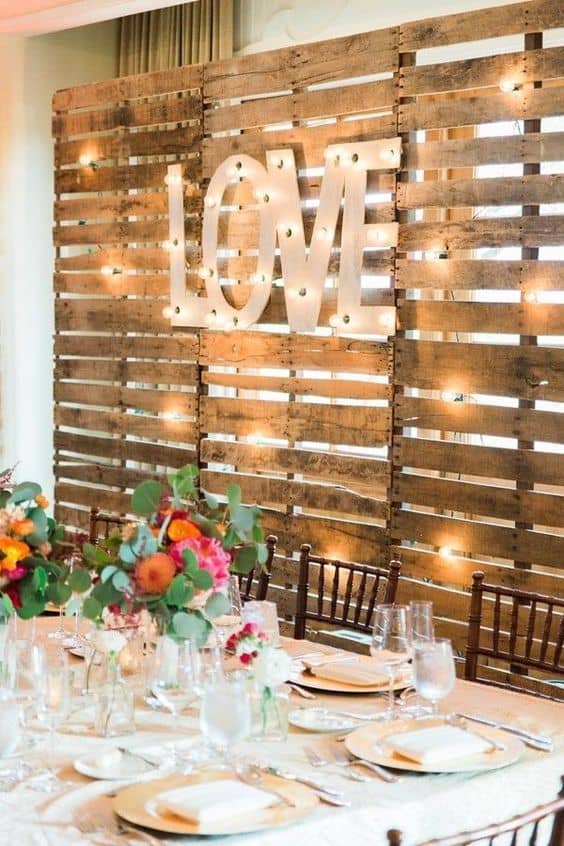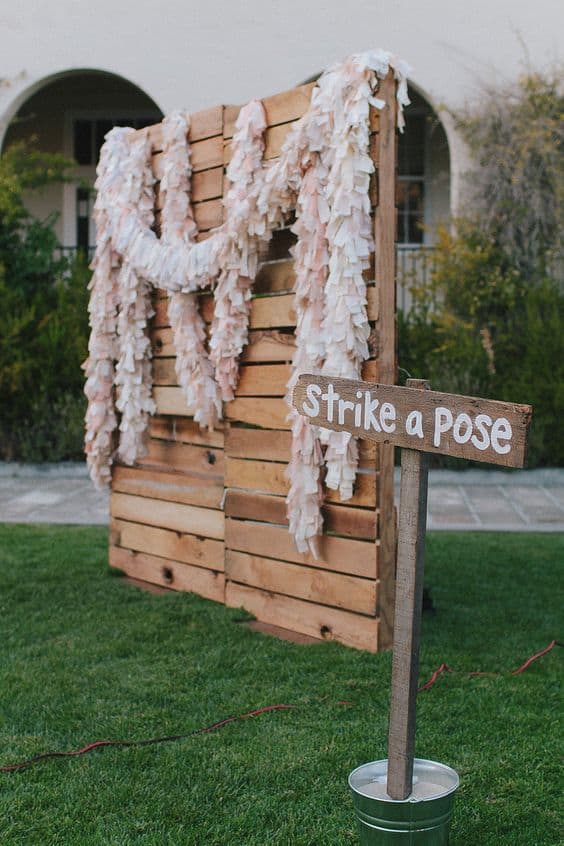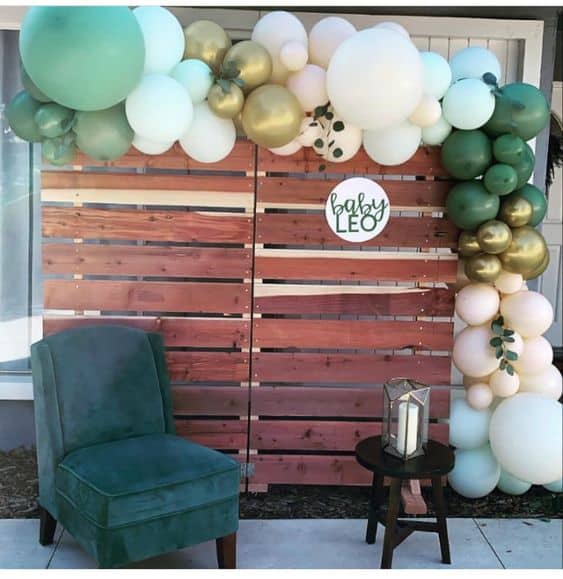 DIY signage
Pallets can also be transformed into signs to add a charming and homely touch to any holiday celebration or event. By painting festive messages or directional arrows onto the pallets, they can be used to guide guests through the venue or to showcase your favourite holiday phrases. Pallet signs are easy to create and can be made in a variety of sizes to fit any space. They can also be embellished with lights, greenery, or other decorations to add a personal touch. Pallet signs are a unique and creative way to add some personality to your next event or holiday celebration.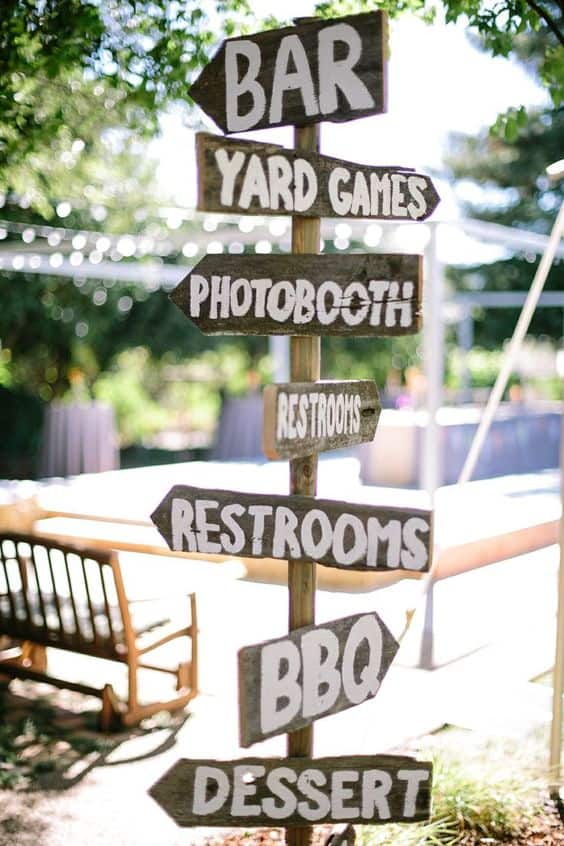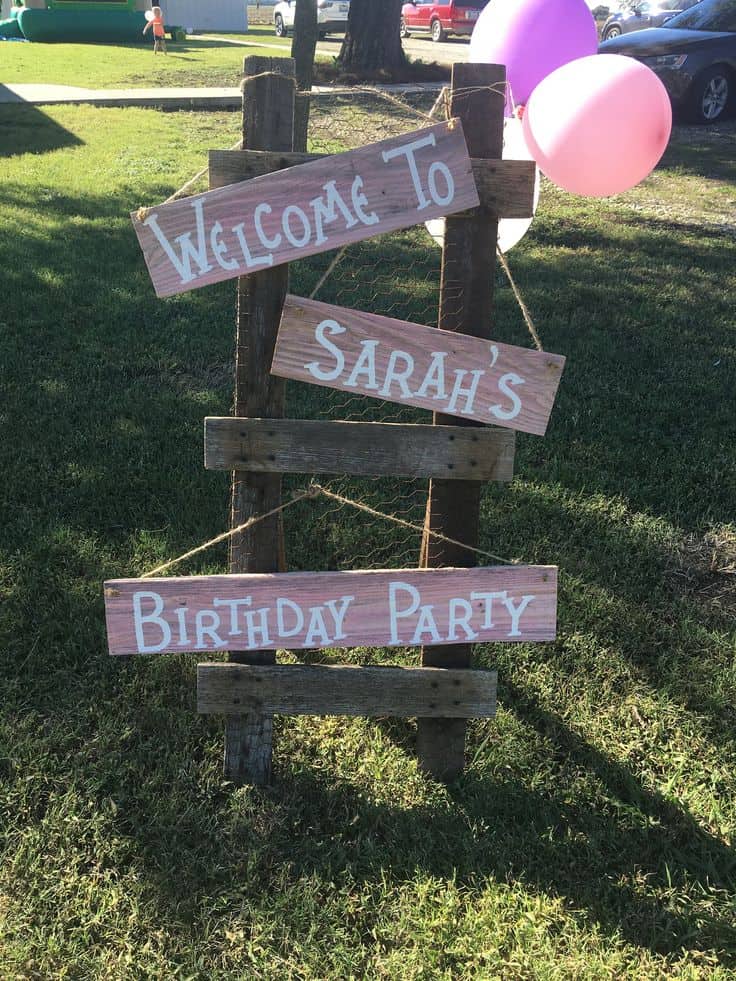 Build your own bar for any event
Last by certainly not least, use your old pallets to create a unique and functional bar that can serve guests at weddings, birthdays, and other special occasions. By sanding and staining the pallets, they can be transformed into a stylish and rustic bar that can add character to any event. The bar can then be customised with shelves and compartments to hold glasses, bottles, and other bar essentials. Pallet bars are not only sustainable and environmentally friendly, but they also provide a cost-effective alternative to renting a bar for your event. They make a great focal point and conversation starter while keeping guests refreshed and entertained. We think you'll love these pallet bar examples;
Tiki bar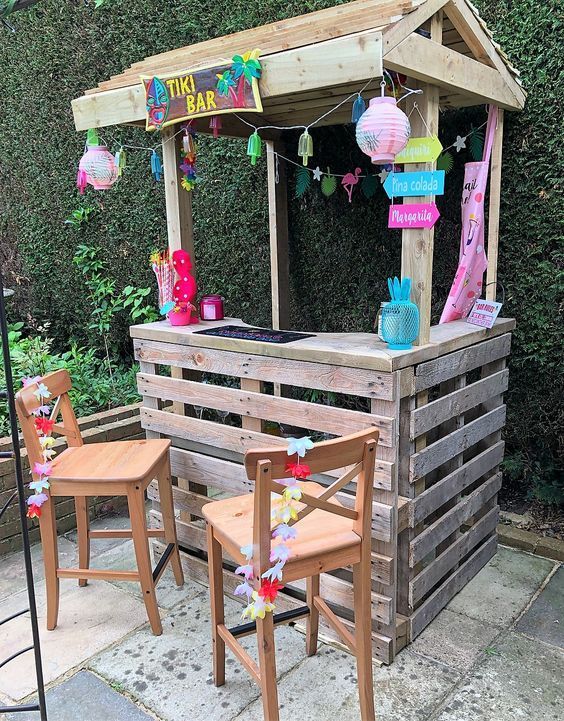 Elegant wedding bar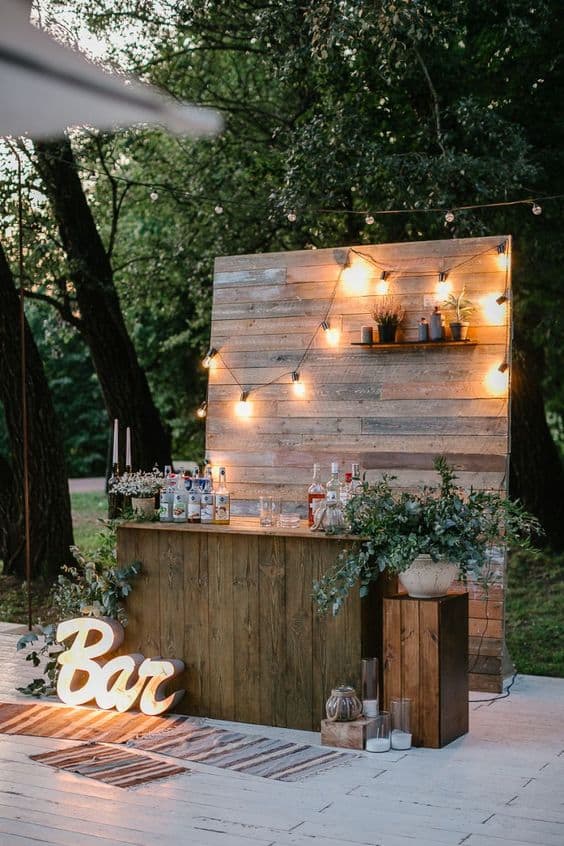 DIY home bar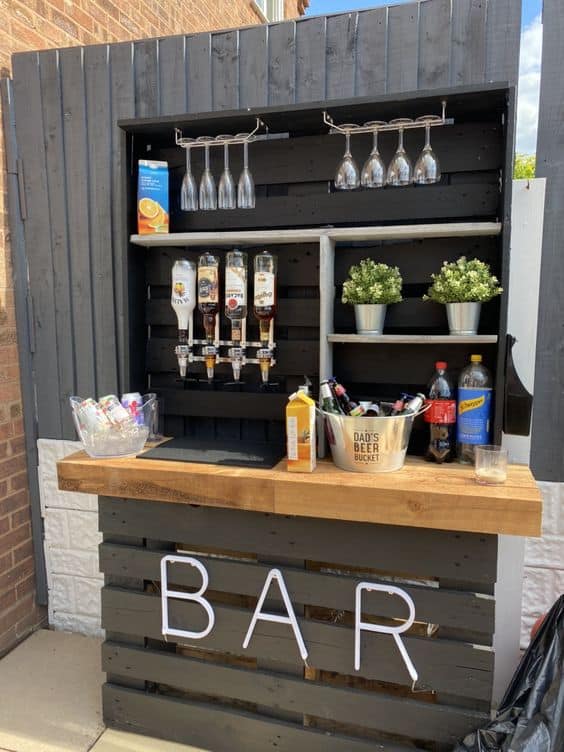 Safety first!
When starting a pallet project it's important to ensure that the pallets you are using are safe. How do you know if they're safe? The best way is to source them from a reputable pallet supplier. Never use discarded pallets or pallets with an unknown history. You can find out more about this in our blog: Are Discarded Wooden Pallets Safe?
Ready to begin your project? Get shopping for the perfect pallet now! Our online store has a huge variety of pallets and pallet accessories so you're sure to find exactly what you're looking for. If you have any queries or would like pallet advice from our team, do get in touch.
Now get ready to wow your guest at your next special occasion!