The current economic uncertainty coupled with the war in Ukraine and Brexit are seemingly having an effect on our ability to get certain fresh foods in supermarkets. But, what if there was a sure fire way to get fruit and veg without even having to leave the comfort of your own home or garden?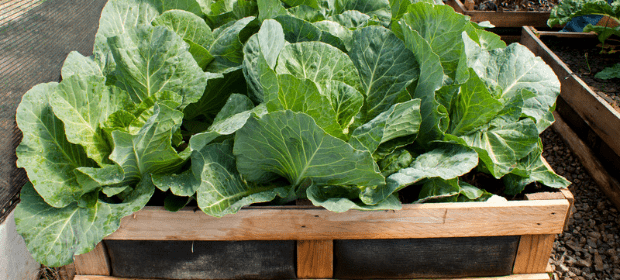 With a little time and dedication you can create your very own fruit and vegetable patch using the humble wooden pallet. So how do you get started?
Start small with herbs
We know the prospect of growing your own can be a bit of a daunting prospect, especially if you've not grown produce before, so why not start small? Growing your own herbs is a great way to figure things out in the beginning. Herbs like rosemary, mint and thyme are hardy perennials, meaning they can survive the lower temperatures of winter and come back each year allowing you to enjoy them for longer. Plant them in your pallet and place in a nice sunny spot for maximum results. Don't forget to label them!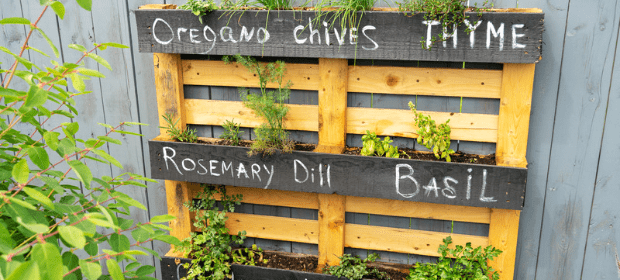 Get the growing bug with easy fruit and veg
If you're ready to take the leap into more substantial plants, then salad vegetables and berries are an excellent next step as they're easy to grow and maintain. Strawberries are one of our favourites and work really well in pallets as it provides a well draining container. Keeping them raised helps to prevent waterlogging and allows the fruits to hang down and ripen in the sun ready for harvesting.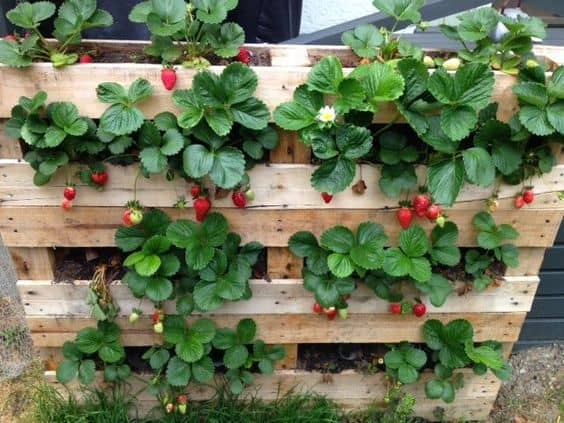 For the more green fingered try cucumber, courgettes or squash
Pallets are also great for growing climbing vegetables such as cucumbers, courgettes and squash. These crops require slightly more attention in the beginning to kick start them off but it's definitely worth the extra effort. Use wooden pallets to create an upright trellis for these plants and give them the perfect environment to flourish without taking up too much room, perfect for those with limited space.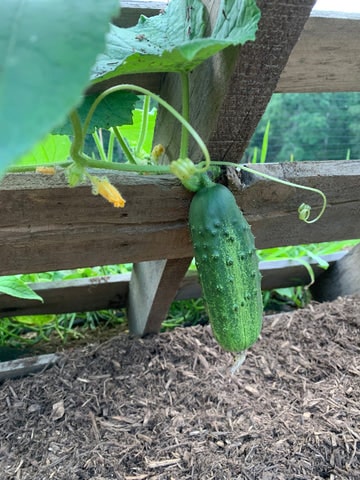 Safety first!
When starting a pallet project it's important to ensure that the pallets you are using are safe. How do you know if they're safe? The best way is to source them from a reputable pallet supplier. Never use discarded pallets or pallets with an unknown history. You can find out more about this in our blog: Are Discarded Wooden Pallets Safe?
Ready to begin your project? Get shopping for the perfect pallet now! Our online store has a huge variety of pallets and pallet accessories so you're sure to find exactly what you're looking for. If you have any queries or would like pallet advice from our team, do get in touch.
Let the pallet garden project begin!