For industry professionals such as logistics or warehouse managers, buying pallets online is one of the quickest, simplest and most efficient ways to manage your pallet stock levels and help ensure that your warehouse is equipped to run at full capacity.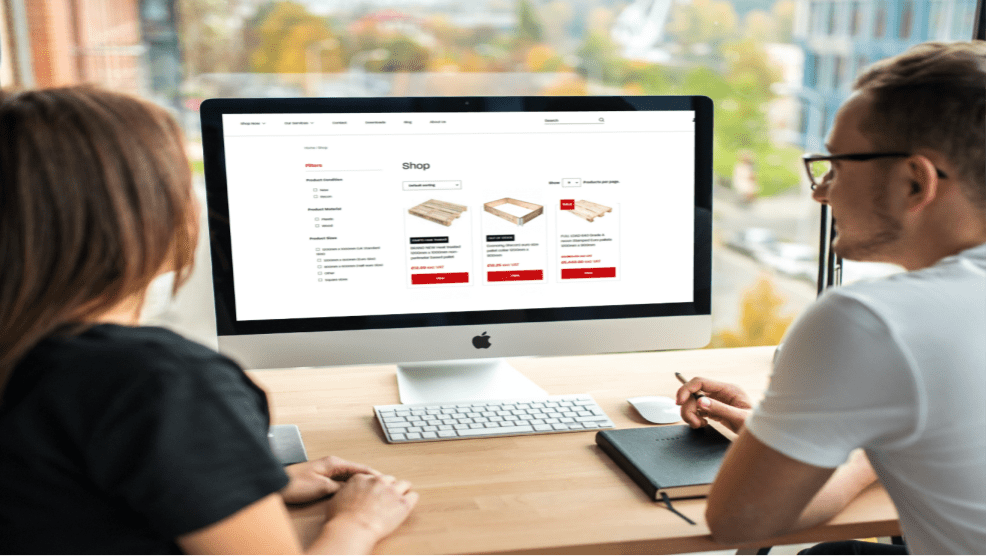 Universal Pallets launched a brand new website towards the end of last year, and so we thought now would be the perfect time to provide a little refresher on our online shopping capabilities. So here's a summary of the services you can take advantage of via our website:
Browse and buy online
Through our online shop you can browse a variety of pallets (such as wooden or plastic pallets, new or refurbished), along with various pallet accessories. The filter section on the left-hand side makes it easy to narrow down your search in order to quickly and easily find exactly what you're looking for. You'll also find great deals on full load bundles, and our easy checkout calculates your shipping costs based on your order and address. It's as easy as that!
Need bespoke pallets? No problem!
We appreciate that sometimes a standard size or type of pallet just isn't quite what you need, so whatever your pallet problem – we'll help you find the solution. Through our bespoke pallet webpage, you can contact us to discuss your requirements or to request a quote. You never know – we may have just the right pallet in stock or we can make it for you!
But there's more… you can also request a pallet collection online
Don't let old pallets clutter up your warehouse space; let us remove them for you. It's so quick and straightforward to arrange – simply fill out the online form and we'll take care of the rest. We'll even pay you for any good quality used pallets so it really is a win-win situation. Find out more via our pallet collection request webpage.
Prefer to order over the phone?
We understand that not everyone wants to order online, or sometimes you might be looking for something a little bit unusual or are struggling to source the perfect pallet, which is why we also take orders over the phone. Simply give us a call on 0161 223 4427 for a no-obligation quotation.