Looking to wow your visitors with some crafty Christmas creations? We've picked out our top 5 pallet projects, all of which are fun and festive and bound to get you and your guests in the Christmas spirit! We've picked a few easier projects that are suitable for beginners, along with a couple of trickier ones for those who are looking for a bit of a challenge. Enjoy!
1. Pallet wreath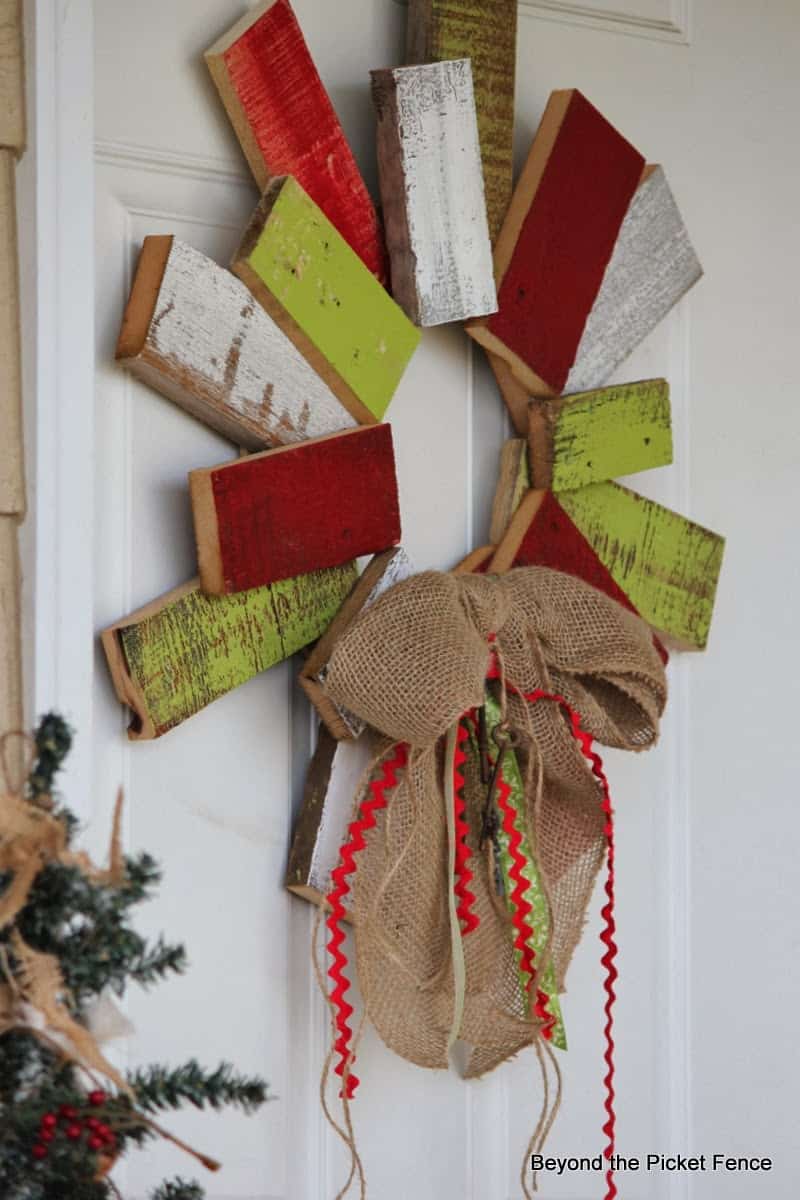 Bring some festive fun to your front door with this super fun pallet wreath! It's a quick and simple project to make and is a brilliant way to use up any small pieces of pallet wood that you have left over from another project. Paint and decorate it with festive colours and foliage – and don't forget some twinkly lights!
If you wanted to test your carpentry skills out a bit further and are confident using a jigsaw, why not have a go at creating a more traditional circular pallet wreath instead?
2. Pallet snowflake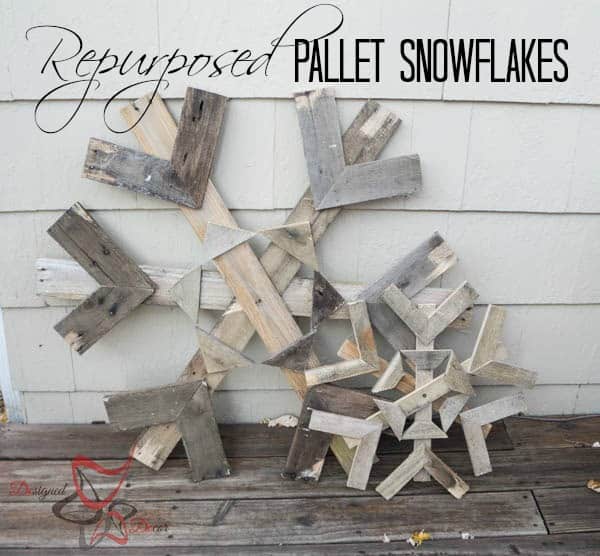 We love this creative and imaginative Christmas snowflake decoration, which is made using a few pallet boards and some screws. Designed Decor provides some useful step-by-step instructions and accompanying photos to help you create your own snowflake masterpiece, which can be adapted to make different shapes, sizes or designs. Again you can decorate however you see fit – with festive colours, fairy lights or even some fake snow.
3. Pallet centrepiece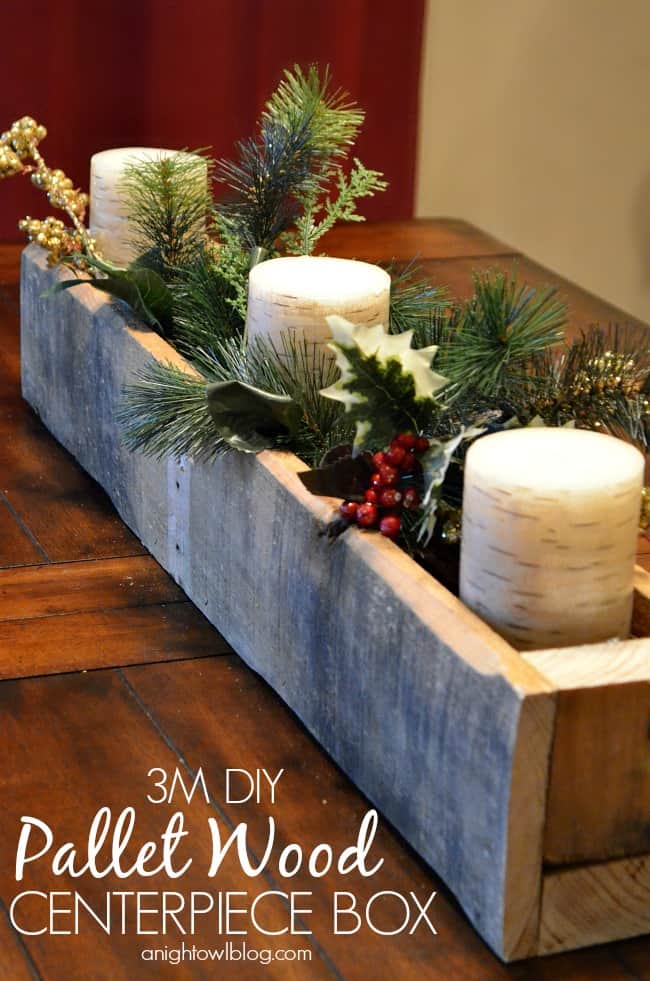 How amazing does this pallet centrepiece look? It's a relatively quick and easy project to make – as long as you're confident using a circular saw – but the result is fantastic and is sure to bring some Christmas cheer to all of your dinner guests. You could keep it rustic-looking like in the example above, or you could paint it in Christmassy colours or perhaps paint a festive phrase on the side.
4. Decorative pallet sleigh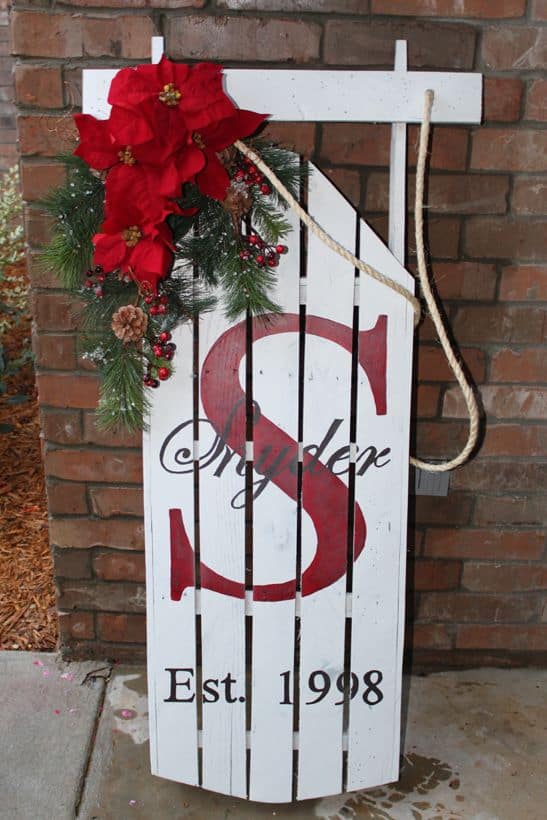 Oops – has Santa left his sleigh behind?!This decorative pallet sleigh is the perfect way to add a little Christmas magic to your garden display. You could paint your family name or a popular phrase on there, or why not paint it using chalkboard paint and then you've got your very own countdown to Christmas sleigh? If you'd like some guidance on how to make a sleigh like this, try taking a look at TeeDiddlyDee's post – their sleigh is made from fence posts but it gives you a rough idea of how to build something similar using pallet wood.
5. Pallet penguin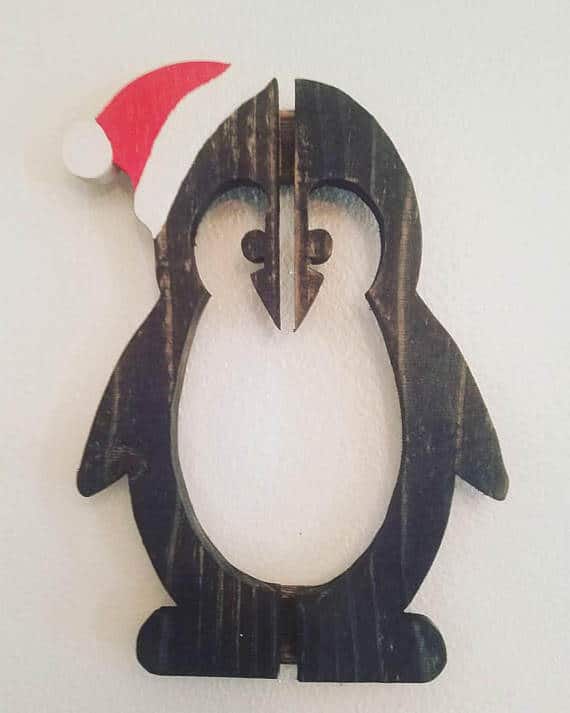 This little one was too cute not to share! You can really put your carpentry skills to the test with this one as the penguin's face is quite an intricate shape to cut out. Alternatively, you could try other festive faces or even characters from your children's favourite Christmas books, and then let the kids get involved in the painting – bringing your festive friend to life.
Safety first!
At the risk of sounding a little bit bah humbug… before you rush out and buy your pallet wood, let's cover some pallet safety first. Remember to always purchase your pallet wood from a reputable supplier where you can be certain that the wood is safe for use. Although tempting, discarded pallets should never be used as you don't know their history and they could be contaminated or dangerous. Please make sure you also thoroughly sand your projects to avoid the risk of splinters and sharp edges, and always supervise children if they are involved with your pallet project.
If you'd like more information or advice regarding starting your pallet project, please don't hesitate to get in touch with our team. We'll recommend the right type of pallet for your chosen project. If you already know the type of pallet you need, you'll find just what you're looking for in our online shop.
Have a magical crafty Christmas, everyone!