Yes it's that time of year already… Halloween is just a few weeks away, so now is the time to get cracking on those spooky decorations! But instead of spending a fortune in the shops, why not have a go at creating some of your own decorations this year using pallet wood?
The majority of these projects are quick and simple to make – perfect for beginner crafters or families to create together. If you'd like further inspiration or would like to try something a little bit trickier, be sure to take a look at some of our other Halloween project posts!
Easy pallet pumpkin decoration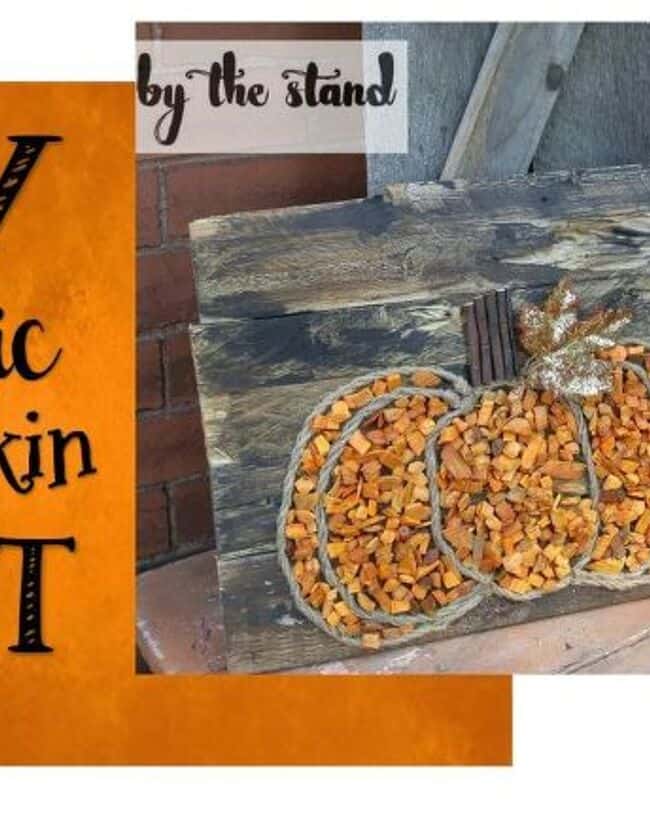 Making your own pallet signs and decorations is so quick and easy to do – and they prove very popular! All you need to do is take the pallet apart, trim the slats to size and stick them together. If you're not sure how to take a pallet apart, don't worry! We offer loose pallet boards that you can purchase instead.
Once you have your back board ready, you can then begin making any shape you wish! In the example above, they've used string to create a pumpkin shape and then filled it with coloured wood chip, or you could paint spooky faces or even try a glow-in-the-dark sign instead.
Pallet Jack-o'-lantern
Another fairly simple project, the tutorial above outlines everything you'll need to make this pallet jack-o'-lantern (there are a few tools required). Once you've put your lantern together, get the kids involved in designing and painting the spooky faces on the side of the lantern.
If you feel confident using a few extra power tools, you could cut out shapes in your lantern and place a tealight inside (like this tutorial we've shared previously) for an extra spooky feel!
Spooky pallet Halloween shapes
The methods shown in the two videos above can be applied to pretty much any shape you'd like to try, whether that be other ghoulish faces, a pumpkin or even fancy lettering. You'll need to feel comfortable using a jigsaw to cut around your template; for decorating you could use glow-in-the-dark paint or drill several small holes for some lights.
Creepy graveyard pallet fence
Although the tutorial uses picket fencing, we think this creepy graveyard fence could easily be achieved with pallet wood! Either leave the single slats as they are or shape them into picket-style posts. Attach them to a back rail or simply slot them in the ground – the more irregularly placed, the spookier they will look! You could then finish it off with lots of cobwebs, lighting and other creepy decorations.
Halloween pallet crate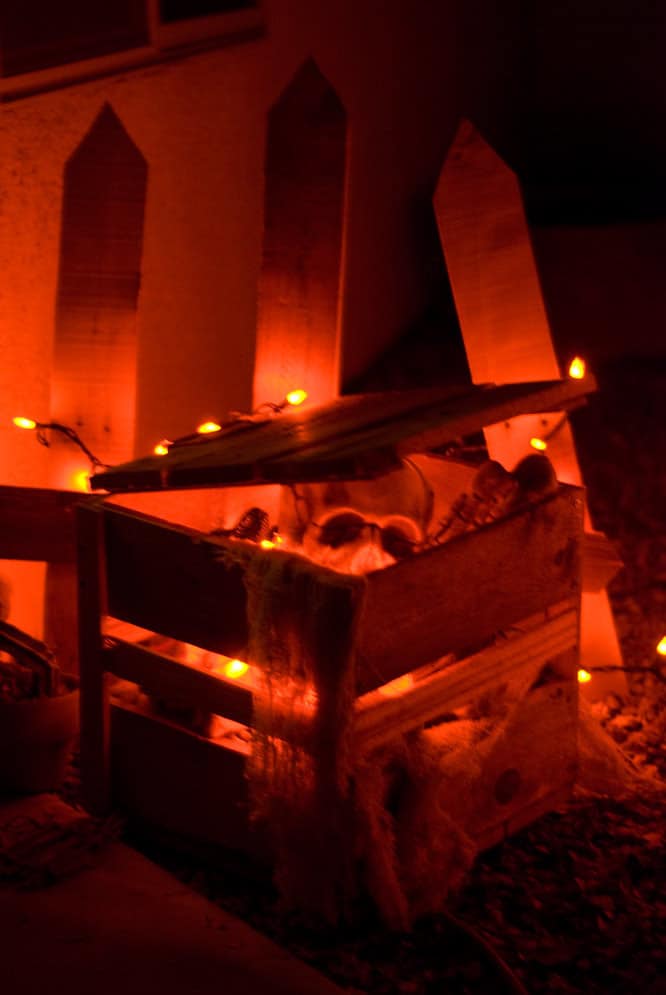 We love this unique idea; you can design yours to any size or specification you wish! You can find some information (along with some useful plans) on how to complete this project via Ana White's website, which they recommend is good as a starter project – although you will need to use a few power tools.
The fun really starts when you have your crate up and ready; let your imagination run wild when it comes to the decoration. You could use scary music, lighting, cobwebs or the spooky shapes we've shown above. You could even use it to store your Halloween sweets in for trick-or-treaters to help themselves… if they dare!
Safety first
Safety is paramount with any woodworking project so it's important to always practise safe woodworking procedures. Firstly, you need to ensure that your pallet wood is safe to use. The best way to do this is to source it from a reputable supplier. Browse through our online shop to find the perfect pallet wood for your project, or get in touch and let our friendly team point you in the right direction.
Don't forget to thoroughly sand your pallet wood to reduce the risk of splinters and sharp edges and always supervise children.
Have a fang-tastic Halloween, everyone. Oh, and don't forget to share your wickedly wonderful creations with us on social media!