The difficulty with many pallet project ideas is that they either offer minimal instructions or assume that you have lots of equipment to hand, making it difficult for beginner woodworkers to find projects that they feel confident in making. Therefore, we're dedicating this blog to 5 pallet projects that are perfect for beginners – they have easy, clear instructions and don't need a never-ending list of power tools (although these projects can easily be adapted if you do have a few power tools to hand!).
1. Pallet coffee mug rack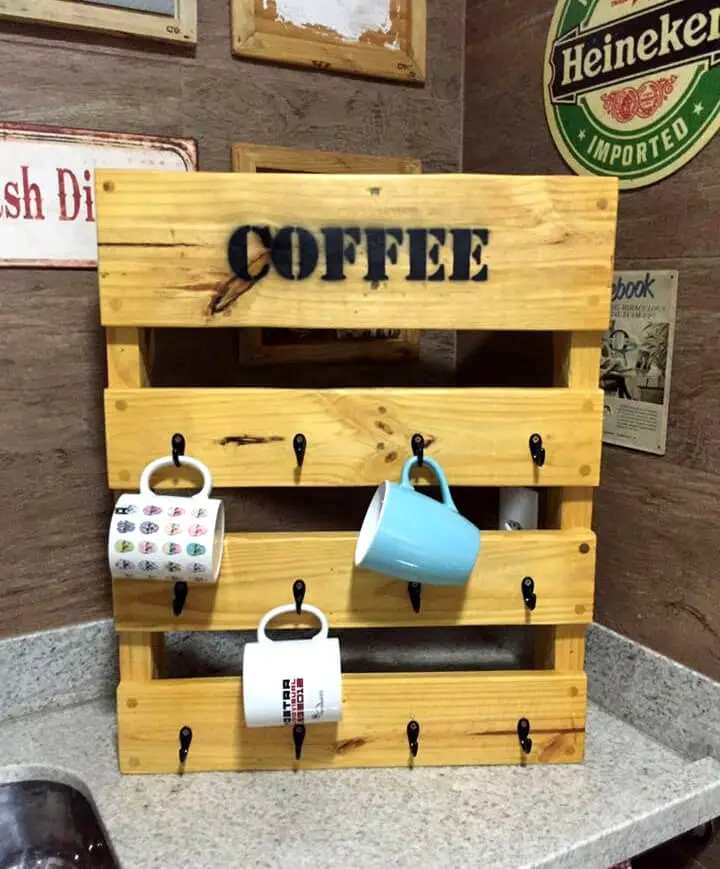 Tools required
Hand sander
Screwdriver or drill (plus metal hooks and screws)
Note: If you're wanting to trim down the size of the pallet, a saw will be required
Easy Pallet Ideas gives a great overview on how to create this coffee mug rack – it's so simple and straightforward to create. The tutorial mentions that you can trim the pallet down to any size you require, but if you're not confident using a saw or you don't have one to hand, you could quite easily leave the pallet whole. Take your coffee mug rack to a whole new level by painting it in vibrant colours and fancy lettering! Alternatively, you could make an easy pallet wine rack or coffee station instead.
2. Pallet bookshelf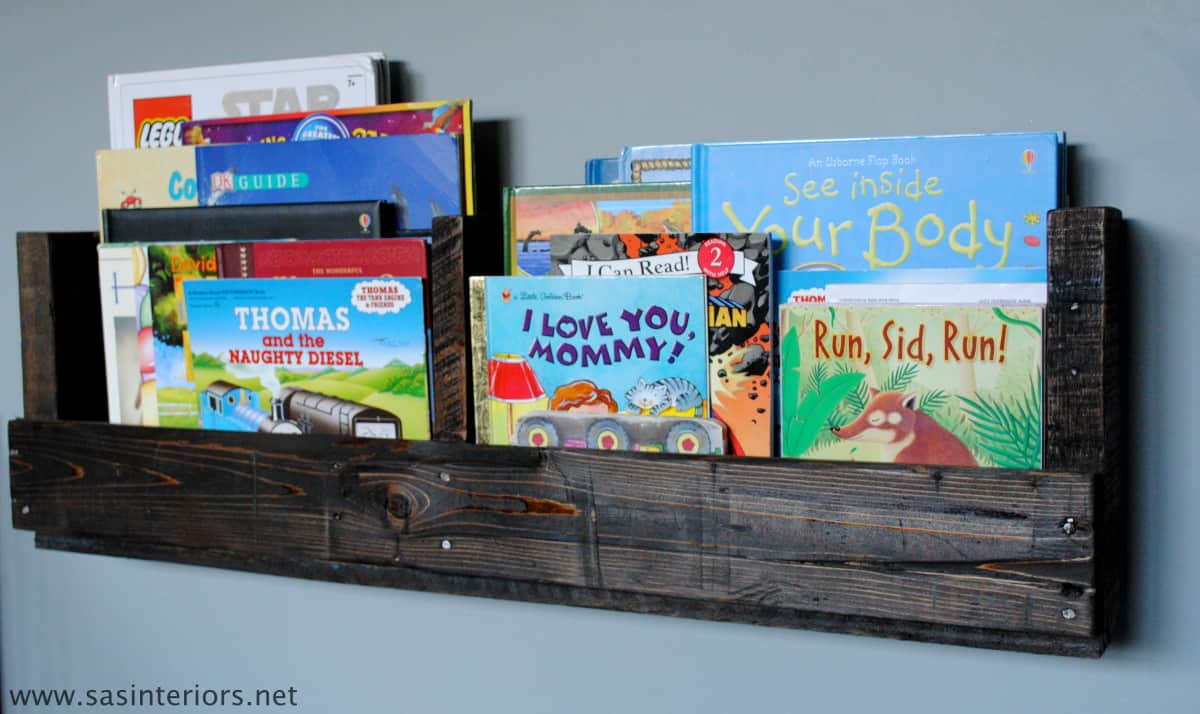 Tools required:
Hammer or crowbar
Jigsaw
Hand sander or power sander
This wall-mounted book shelf from Jenna Burger does require a few power tools but the step-by-step instructions are great. If you don't have these tools available or you'd prefer to make a larger, freestanding bookcase, Pinterest provides some great inspiration! Again you could simply keep the pallet whole or trim it to fit a specific size/space. If you're not much of a bookworm, how about making a simple yet stylish pallet shoe rack?
3. Pallet planter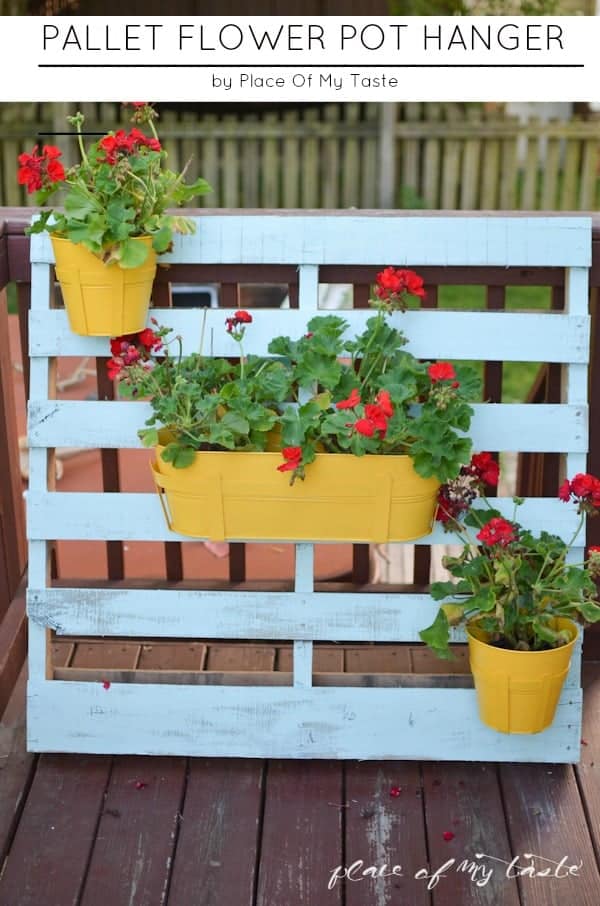 Tools required:
None – just some paint (if you wish) and some hanging flower boxes!
A pallet planter can be as easy or as complex as you wish to make it. This design from Place Of My Taste is so straightforward to create and requires no power tools whatsoever. Another great alternative is this pallet planter from The Micro Gardener – this planter does require a few tools but the step-by-step instructions are very clear and easy to use, and it also gives a detailed list of the tools you'll need so you can get everything set up and ready before you begin. There's always the option of making a pallet herb planter too!
4. Pallet bed
Tools required:
Making your own pallet bed is so much easier than you think! All you need is a couple of same-sized pallets, an electric sander and drill, along with brackets to attach the pallets together. The YouTube video above gives a good step-by-step tutorial of how easily you can create your pallet bed, which you can then accessorise by painting in different colours or even adding twinkly fairy lights to it to create the perfect ambiance!
5. Pallet wall decoration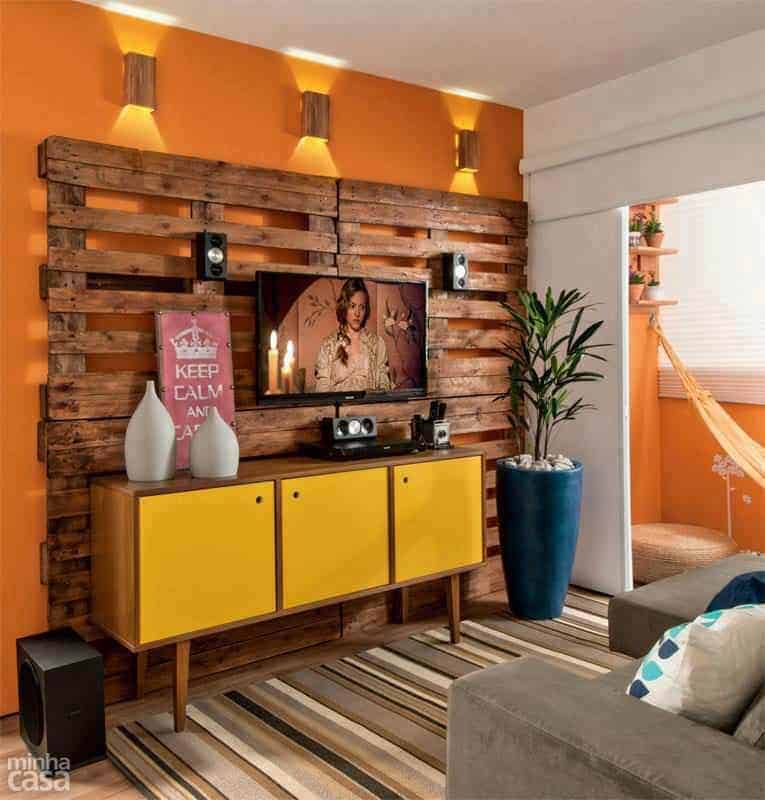 Tools required:
Sander (plus your choice of fixings to attach to the wall)
Although there are no step-by-step instructions for this pallet wall, Home BNC does explain just how easy and simple this is to make. You just need four pallets (we'd recommend sanding these to avoid roughness), some sort of stain (if you wish) and then the fixings you've chosen to mount the pallets to the wall. The options truly are endless with this type of project – you could make all sorts of pallet TV stands with storage, or if you'd like to give yourself a bit of a challenge, why not have a go at a pallet wall? It uses individual pallet slats so you'll need to feel comfortable taking pallets apart.
Safety first!
The first rule of any pallet project is: always source your pallets from a reputable company. It can feel very tempting to take advantage of any discarded pallets you come across, but they're always discarded for a reason. They may be damaged, faulty or could have been exposed to toxic chemicals and therefore dangerous to use. Visit our online store to browse through our selection of new and used pallets, all of which have a known history and are safe for pallet project use.
If you're unsure what type of pallet will be the best fit for your chosen project, please don't hesitate to get in touch. Our experienced and friendly team are on hand to offer advice and guidance to help you get the most out of your pallet project. Have fun and happy crafting!