More and more industries are becoming increasingly aware of their responsibility to reduce their environmental impact and make their businesses more sustainable in order to fight climate change and help the government in their initiative to become Net Zero by 2050. Yet the construction industry alone still contributes to around 40% of global greenhouse gas emissions!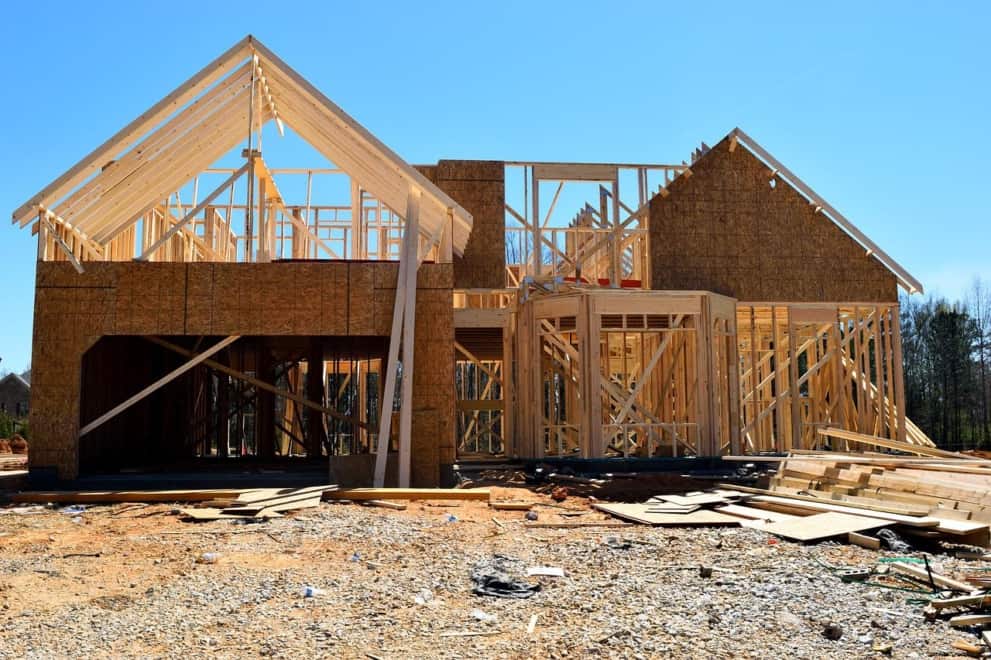 The Wood CO₂ts Less campaign has been set up to help tackle this industry issue, creating awareness of how construction businesses can use wood as an alternative to other materials to help combat rising CO₂ emissions.
What Is The Wood CO₂ts Less Campaign?
Set up by Wood for Good, TTF and various other industry bodies in 2020, the Wood CO₂ts Less campaign aims to raise awareness about the environmental benefits of using wood within the construction industry.
TTF's Chief Executive Dave Hopkins states, "As we move along construction's roadmap to recovery, the industry needs to make better choices now. We have the skills and resources available to create a better built environment and timber is at the heart of it all."
The campaign is based on 6 core facts, which outline how and why choosing to use wood can help in reducing CO₂ emissions:
"Trees capture CO₂ from the atmosphere and store it as carbon"
"Mature trees are harvested and their carbon is captured and stored in buildings and other wood products"
"More trees are planted and the size of the European forest carbon sink continues to grow"
"Using wood instead of other materials saves CO₂ emissions, both through the carbon captured and stored in the wood product and the avoidance of alternative CO₂-intensive materials"
"One of the simplest ways to capture carbon and reduce CO₂ in the atmosphere is by increasing the use of wood in construction"
"Using wood in construction is a cost-free solution to carbon capture – reducing CO2 in the atmosphere"
These core facts outline how using wood instead of other materials can help to decarbonise the construction industry. You can find more information about each core fact, along with supporting evidence and statistics, on the Wood for Good website or take a look at their video below.
There are lots of ways that you can get involved in the campaign – such as by signing their petition, signing up to their newsletter or submitting a case study of your low-carbon project. In addition, TTF are also running a Wood CO₂ts Less online course which has been specifically designed to guide you through the environmental benefits of using wood in construction.
Where Can I Sign Up For The Wood CO₂ts Less Course?
The online course is free to join and can be completed in your own time. You'll learn the key concepts of carbon emissions in the construction industry and how you can help to reduce the industry's emissions by using more wood. Sign up for the course here.
For further reading about the environmental benefits of using wood, visit the Wood Campus website where you'll find a selection of informative articles and videos.