The Greater Manchester Clean Air Zone scheme is, without a doubt, a step in the right direction, and one we must take. However the impending implementation date could put local businesses in danger, with £60/day fees resulting in overwhelming annual costs.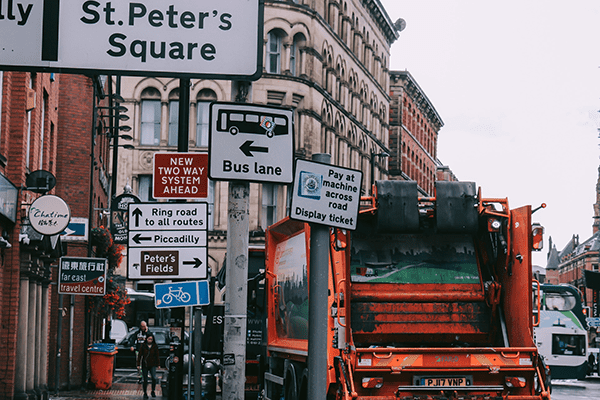 "Air pollution is a public health crisis that contributes towards 1,200 deaths a year in Greater Manchester and modelling has shown that there are 152 locations across the ten Greater Manchester local authority areas where harmful nitrogen dioxide (NO2) emissions will remain beyond legal levels without action."
It is essential that we follow through with the CAZ, and as such Universal Pallets has already upgraded its fleet of HGVs, and we were lucky enough to do it before recent, unprecedented stressors on the supply chain emerged in the shape of Brexit and a global pandemic. Had we waited to upgrade our fleet, we would also be in a challenging position with rising costs of new vehicles and scarce availability due to supply chain problems. We know other city-based businesses have not been as fortunate.
Last week a caller to BBC Radio Manchester highlighted the problems businesses are facing ahead of the impending CAZ scheme, set to go live in May 2022. The caller, and RHA member, currently has 16 HGVs, purchased on a business plan which still has several years to run. As such, the caller faces the cost of renewing his fleet of vehicles or paying the £60/day rate – totalling a staggering £249,000 per year.
In addition, supply chain issues mean that the purchase of new, compliant HGVs is not an easy task either – Brexit and a global pandemic have added to this pressure, but no further time or financial support allowances have been made in light of these challenges.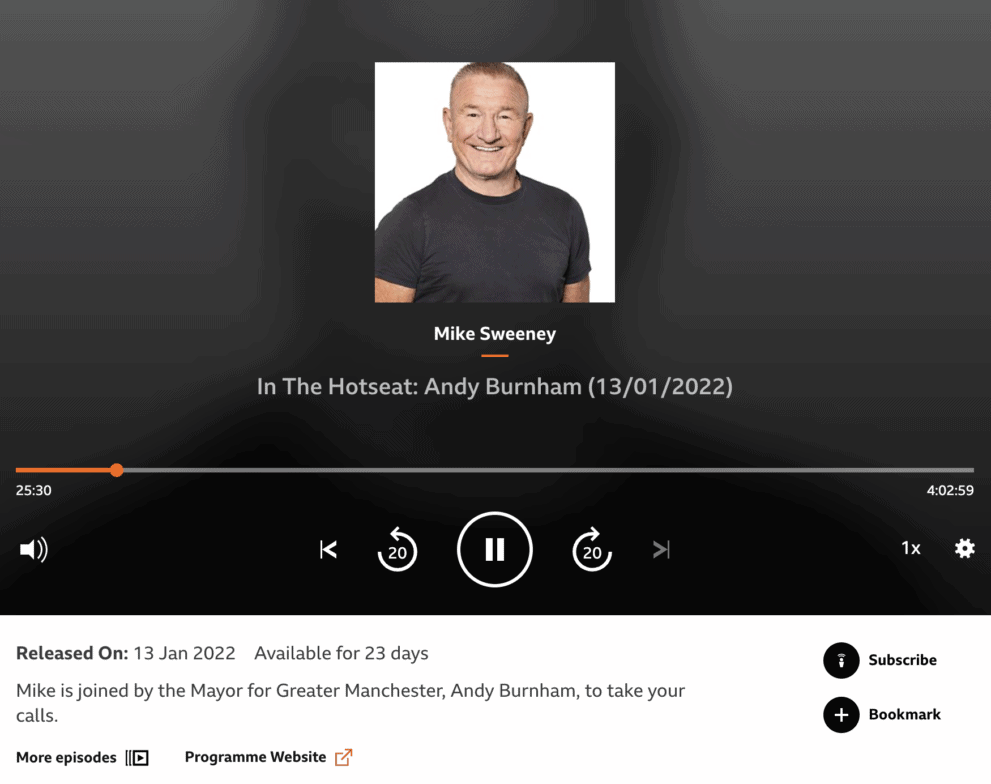 Following the radio interview the following statement was released on the Clean Air Greater Manchester website:
"Everyone in Greater Manchester deserves to breathe clean air but we have always said this cannot be at the expense of those who cannot afford to upgrade their vehicles to make them compliant in this timeframe.
"Clean air can only be achieved by the right package of financial support to help people upgrade their vehicles, and this latest evidence highlights significant challenges in this area. We are worried about what this could mean for those businesses and individuals impacted, and their ability to upgrade as well as our ability to deliver the Clean Air Plan.
"I want to reassure all those people who have been in touch that we are listening to you, and we will make sure your voices are heard.
"So, our Committee will be asked to call on the Secretary of State to undertake an urgent and fundamental review of the policy for the second phase of the Clean Air Zone and to put on hold the next phase of funding – which was due to open at the end of January for vans, taxis and private hire Vehicles – until that review is done.
"The government must also consider as part of that review whether some vehicles – such as motorhomes and horseboxes – that are not used for commercial reasons could be exempted from the Clean Air Zone.
"We will work with ministers and officials to share our findings, but these are matters out of our control and we can't solve this in Greater Manchester – only government can.
"There is a lot of misinformation out there about the Clean Air Zone which is understandably worrying people. Private cars, mopeds and motorbikes are not included in the scheme.
"But it is important people know what it means for them. I'd encourage anyone who thinks they might be included to go to the Clean Air Greater Manchester website and enter their vehicle registration number to find out if their vehicle is in scope."
Mayor of Greater Manchester, Andy Burnham
The Greater Manchester Air Quality Administration Committee will meet on Thursday the 20th January to discuss the challenges faced by businesses in the city, the outcome of this meeting will be published here.
The RHA (Road Haulage Association) has also published a response to the Mayor, stating that the current plans were unjust and discriminatory:
New CAZ plans unjust and discriminatory, says RHA
The RHA has reacted angrily to the latest statement issued by the Greater Manchester Combined Authority regarding Manchester's Clean Air Zone (see: http://www.greatermanchester-ca.gov.uk/news/statement-relating-to-the-greater-manchester-clean-air-zone/), branding it unjust and discriminatory.
Due to vehicle supply problems, the GMCA has stated its intention to delay plans to charge vans and Manchester-based taxis entering the CAZ, but "buses, HGVs and non-Greater Manchester taxi and private hire vehicles" will continue to be charged from May 2022.
In addition, during a phone-in show on BBC Radio Manchester today where RHA member HTF Transport challenged the Manchester Mayor, Andy Burnham incorrectly claimed that lorry operators can retrofit their vehicles.
Reacting Chris Ashley RHA policy lead on the environment, "Manchester's CAZ plans are rapidly descending into farce and demonstrates a wholesale lack of understanding of how vehicles are replaced.
The vehicle supply shortage has also bedevilled hauliers, and it is incorrect to imply that lorry operators can retrofit all their vehicles. It is unjust and discriminatory that the haulage sector is being singled out for these punitive measures.
We all want clean air, and alternative solutions exist to achieve it. We ask the Mayor to stop dogmatically sticking to a deeply-flawed policy, and join others in calling for the CAZ to be delayed and the evidence-base to be re-evaluated."
The RHA will both raise its concerns and propose solutions such as reducing the size of the CAZ with Transport for Greater Manchester (TfGM) and the Government's Joint Air Quality Unit (JAQU) over the coming week.
We stand with our fellow city-based businesses who rely on HGVs to operate their services, and we believe there is much more the Government could be doing to help us all achieve compliance in an increasingly difficult environment. We look forward to the results of this week's meeting.
You can check if your vehicle(s) will be affected by the CAZ, and if so what funding you may be eligible for here: http://cleanairgm.com/#checker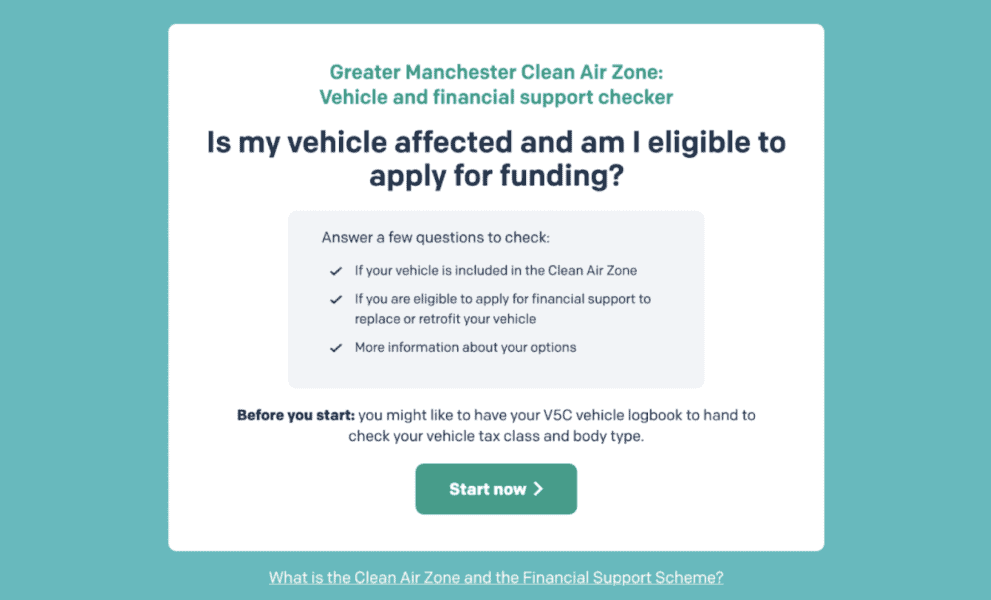 Update: 20th January 2022 – following the GMCA meeting
3. Conclusion
3.1 The analysis provided by ARUP/AECOM was specifically commissioned to focus on the market conditions within the LGV sector, reflecting the scale of that sector within the vehicles impacted in Greater Manchester's CAZ. However, it is being reported that the factors reported in the van market are also being experienced by the other vehicle types that only reached EURO 6 compliance in 2016. Therefore on the basis of these findings and the reported issues for other vehicle types, GM are calling on Government to now step forward to jointly address these apparent and significant market issues; and to support the Greater Manchester authorities in reviewing the GM CAP policy in the light of their identification. 3.2 Greater Manchester authorities remain committed to tackling the public health issue of poor air quality, complying with their legal duties and working with Government and to the shared statutory duty to secure clean air across the UK. However, there is a fundamental concern that these global and national factors outside of their control or influence could impact their ability to secure compliance with NO2 levels with the Plan as it stands, given the significant changes to both the supply of compliant vehicles, their price and the ability of local businesses and individuals to be able to secure complaint vehicles with the funds available.
5. Recommendations
5.1 In light of this new evidence, the Greater Manchester Air Quality Administration Committee are recommended to request that the Secretary of State agrees to pause opening of the next phase of Clean Air Funds at the end of this month to enable an urgent and fundamental joint policy review with Government to identify how a revised policy can be agreed to deal with the supply issues and local businesses' ability to comply with the GM CAP.