Just when you think you've got the hang of Brexit-related import and export rules for the movement of goods, everything changes again! These are the updates applicable from 1st Jan 2022 – please prepare now to avoid border headaches!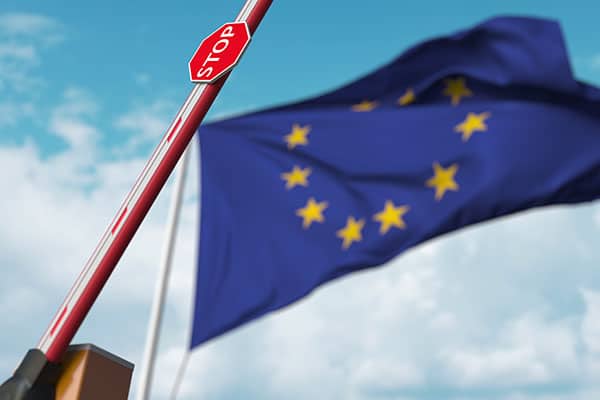 What's Changing with Ireland and Northern Ireland?
Thankfully, nothing! The recent announcement on the 15th Dec 2021 stated that goods moving from the island of Ireland to the island of Great Britain will continue to be treated the same way as they are currently treated. There are no new customs or SPS processes applicable.
This is a welcome relief for so many UK and Irish businesses! But the same can't be said for our neighbouring countries across The Channel.
Moving Goods GB to EU (other than Ireland)
From the 1st Jan 2022, the business exporting the goods must have submitted an export declaration; either a pre-lodged export declaration or an arrived export declaration. The correct declaration for your export goods will depend on the port they are to leave the UK from. Consult this advice to ensure you have the correct paperwork with your exports.
Another helpful tip if your goods are leaving from the Port of Dover or Eurotunnel is to add the dual Freight Location Code onto your declaration, this allows some route flexibility.
Moving Goods from EU to GB (other than Ireland)
The EU exporter needs to ensure they have completed the EU export procedures.
And you'll need to ensure your GB import declarations are in-order too; a pre-lodged import declaration or a simplified frontier declaration. Here's a list of locations requiring a pre-lodged declaration, and if you wish to use the simplified frontier declaration you'll need to follow the steps here.
Moving Goods Via EU Border Locations
If your goods are moving through border locations using the Goods Vehicle Movement Service there are also changes you must observe.
You will be required to register to use GVMS – do this ASAP! You need to be registered to create a Goods Movement Reference (GMR) number
You will need to use a GMR for any and all movements (including empty vehicles) into GB from EU or vice versa from 11:59pm on 31st Dec 2021
Without the GMR your driver will not be permitted to board the ferry or shuttle
Create a GMR from 29th Dec 2021 onwards
Some goods using a GMR will require inspection – most ports do this on-site, but please be aware that Port of Dover, Eurotunnel and Holyhead require you to attend an inland border facility (IBF). It is the responsibility of the haulier who created the GMR to ensure goods arrive into an IBF. The haulier/driver may be liable for a penalty of up to £2,500 if they fail to attend an IBF
If You Don't Have The Right Paperwork
The Customs & International Trade Helpline is running critical importing/exporting assistance throughout the festive season and into 2022. Call 0300 322 9434.
The above helpline will also be active 8am-4pm on the 1st-3rd of January, then 8am-10pm Mon-Fri from 4th January onwards for all non-critical import/export assistance. There is also a Webchat service open as per the times above.