It's beginning to look a lot like Christmas…
Yes, the festive season is almost upon us. Cue the Christmas films, mulled wine and mince pies galore! It really is the most wonderful time of the year. Now let's think about the trusty chocolate advent calendar… sure, it's a classic, but as we strive to be more conscious about our waste, have you ever thought about making one that can be re-used year after year?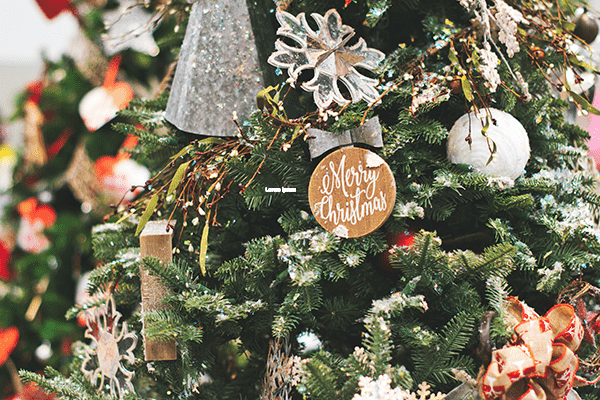 Turns out, wooden pallets are quite the treasure when it comes to DIY advent calendars. They can be made into so many different designs to give you a one-of-a-kind masterpiece. To get you inspired and feeling festive, we've put together some of our favourite wooden pallet advent calendars. You'll find some straightforward ones that the kids can get involved in whilst some are a little more complex – if you're up for the challenge of course!
Simple Pallet Advent Calendar
This is a great one for the whole family to get stuck in! Keep it simple and leave the pallet whole, then just grab some paint and have fun. Personalise them any way you like (we especially like the tea themed advent calendar featured above!) or let the kids channel their inner artist and paint a Christmas tree, reindeer or Father Christmas! Cover your advent calendar with fairy lights and tinsel (like this one) to really make it pop.
Alternatively, if you do feel confident using a few power tools, the tutorial below shows you how to create an advent calendar using single slats stuck together to create more of a board. First you'll need to take apart your pallet and then you can follow the instructions in the video below. There's also a written step-by-step guide too.
Christmas Tree-Shaped Advent Calendar
These Christmas tree-shaped advent calendars look amazing and are really versatile (here's a handy guide on how to build your pallet Christmas tree). Customise and decorate your tree to match your chosen colour scheme. You could get really crafty and paint a popular Christmas phrase like this wood advent calendar or even wrap each slat of wood in festive paper for a different look. Instead of wrapping lights around the slats, what about incorporating lights into the wood like this tutorial? Finally, use stockings, tiny buckets or cloth bags for each day of the month and fill them with your family's favourite treats.
3D Christmas Tree Advent Calendar
 
Image credit: Rogue Engineer                                                   Image credit: 1001 Pallets
Go one step further and create a 3D Christmas tree! It's sure to give the wow factor. This video tutorial gives you a good idea of how to make your 3D tree and again you can get really creative with how you decorate it. Hang your advent calendar goodies off the branches or you could even create an advent lollipop tree!
Reindeer Pallet Advent Calendar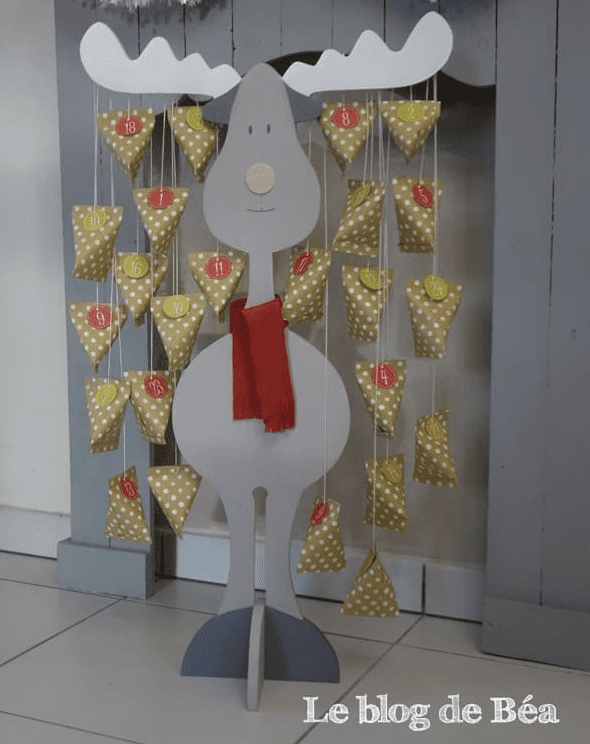 Add a little North Pole magic to your home and put your woodwork skills to the test with this fun and quirky reindeer advent calendar. You can find a list of all the items you'll need to make this project here. Finish by hanging each day's goodies off the reindeer's antlers and voilà!
If a reindeer isn't your scene, there are plenty of other shapes or characters you could try too, such as Santa, a gingerbread man or perhaps your child's favourite character from a festive film. Find a template and give it a go!
Wooden Board Christmas Countdown
Watch the kids' excitement build as the special day gets closer and closer by making one of these Christmas countdowns. Use fancy lettering and festive colours to complete the look, or go for something a bit more versatile so you can re-use it for other special occasions such as birthdays, anniversaries and holidays!
Christmas Countdown Ruler
If you like the idea of a Christmas countdown but want to try something a little bit different, this wood ruler-style countdown is a fantastic alternative and would look perfect on top of the mantelpiece. You'll find a diagram and instructions on how to create this project via Jaime Costiglio's website (be sure to check out Jaime's vertical Christmas countdown version
Wooden House Advent Calendar
If you like a challenge then this is a great one for you. This beautiful wooden house features 25 cubbyholes, one for each day of the month, which you can fill with little treats to help build excitement for the big day! It's bound to impress even the biggest Bah Humbugs.
You'll need to adapt the process to suit pallet wood, this one is definitely for the experienced pallet project pros!
Safety First!
Before you get stuck in, we need to remind you to be safety conscious. Although discarded pallets may seem appealing, they have the potential to be highly dangerous as they could contain hazardous substances. You can learn more about this via one of our previous blogs. It's important that you source pallets with a known history. Here at Universal Pallets, we sell both new and rustic second hand pallets that are safe for use, and we'll gladly help you find the perfect pallets for your project. Explore our shop to find out more.
Please also make sure that you thoroughly sand and treat your wood – to avoid the risk of splinters – and ensure that children are always supervised if they collaborate on your pallet project. OK that's the finger-pointing bit all done, we'll stop being a Grinch now… promise!
Merry Christmas, all!