Easter festivities are a little different this year. And while we still may not be able to take the kids to the local Easter event or have the family over for Easter Sunday, you can still make Easter magical this year. So whether you're planning a back garden easter egg hunt or just want to spruce up the house with rabbits and eggs, we have some great easter pallet projects for you to try in this blog.
Big Pallet Bunny!
Nothing says 'Happy Easter' to the neighbours like a giant bunny outside your house 😍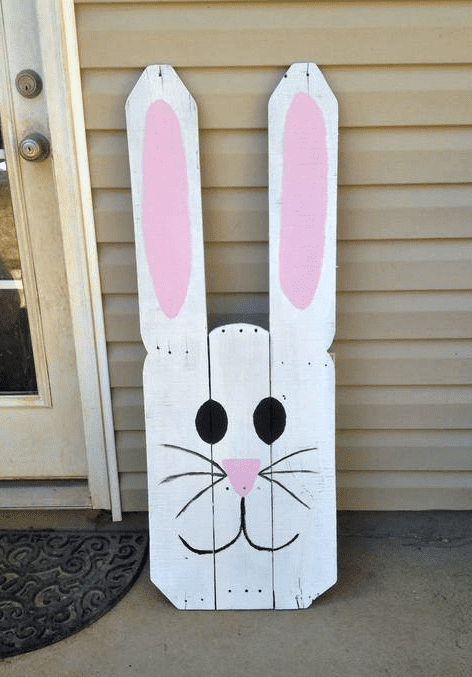 This one is pretty simple to make from a pallet, but even more easy to make from loose pallet boards. You'll need 3 in total, cut one in half for the centre of the face and use the remaining half a pallet board to brace the others together. Get a little creative with a hand saw or circular saw (if you have one), and some paint of your choice.
An interesting twist to this project – paint the bunny in chalk board paint and let the kids design their own chalk bunnies!
Pallet Decorated Eggs
Another project where you could use paint or chalkboard paint, is painted pallet eggs. The process here is similar to your bunny, but you might want a few more loose boards, try 3 – 6 per egg so that you can really play around with the sizes – don't forget the pallet board parts you'll need spare to brace the back of the eggs and hold the pieces together!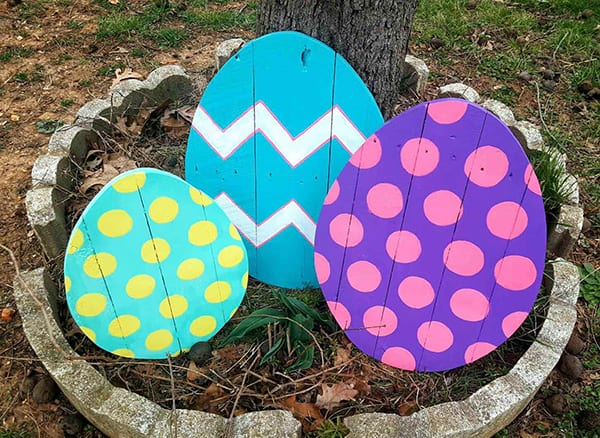 Pallet Bunny Basket
Planning an easter egg hunt? Well you're going to need an adorable basket for that! Again, loose pallet boards are ideal for this one, and an old wooden mop handle, or even some rope for the basket handle. Just trim your pieces, cut out your bunny's ears and bum and add a pompom tail!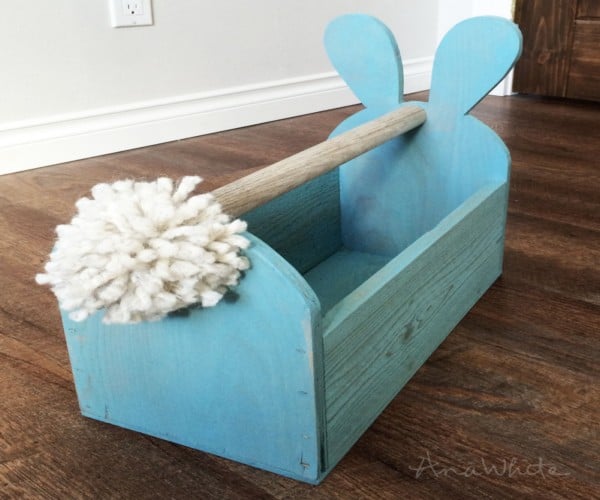 Easter Sunday Table Centrepiece 
If you're still planning a festive Easter Sunday lunch, complete with a reduced guest list, then you'll need a great centrepiece for your table. This rustic, spring, easter themed centrepiece is just the thing to complete your table, and luckily it's easy to make and multifunctional. 
Again our trusty loose boards can make this project super-easy. Trim three long pieces to an appropriate length for your table size, then use offcuts for the ends, nail it all together, sand and paint if you'd like. Add some flower arranging oasis, use fresh or synthetic foliage and flowers, and add decorated eggs, fluffy chicks or festive bunnies amongst your arrangement.