Brexit, pandemic and increased demand for timber have created an unfortunately unavoidable situation for the wood packaging market which will have an impact on pallet prices.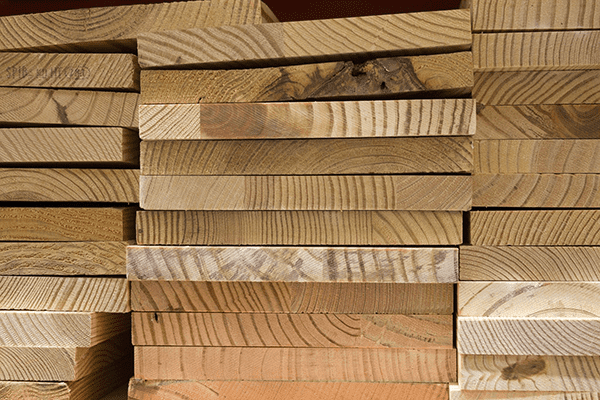 Back in July 2018 we reported on the unprecedented 20-month trend of rising timber prices which were impacting our market and our customers. Increased demand, a weak pound and delivery issues led to a lack of availability and an increased cost.
Today we can add a global pandemic and Brexit red-tape issues to the list of challenges. Notably the impact of the last-minute Brexit deal, which confirmed the import/export rules, has left some companies rushing to reorganise having had so little preparation time.
In addition, early 2021 has presented the additional challenge of imports and exports being held up due to customs delays, shipments being returned for lack of paperwork or even seemingly trivial matters like listing 'UK' as the origin instead of 'GB'. This means that pallets are caught up in haulage red-tape, and so are technically unavailable for a fast turnaround.
Afry, and independent index, has shown that UK-grown timber prices increased by 4.4% between Dec 2020 and Jan 2021 after an increase of 13.2% in Q3 2020. Foreign import prices are following a similar trend and we've witnessed a rise of over 20% throughout 2020. We are now experiencing the highest prices since the index was introduced in 2000.
Stuart Hex, secretary general of TIMCON, said: "The unprecedented market conditions we reported on towards the end of last year have continued to put pressure on businesses of all kinds. The imbalance in trade across the world, caused by the uneven regional impact of the pandemic have pushed availability down and prices up in many areas, and the new post-Brexit environment has added new layers of complexity and cost. With wood around 70 per cent of the input cost for pallets alone, we expect prices of pallets and packaging to increase and remain high for some time.

"These issues will impact on almost every industry and we recommend that suppliers liaise closely with their customers to keep eachother informed about this situation. TIMCON will be monitoring the latest developments and communicate these to its members and the market whenever necessary."
We always strive to keep our prices as competitive as possible for our customers. We have recently introduced several bundle deals for large orders or full loads of pallets, you can take a look at these offers here. 
Our latest offer for 440 1200×1000 heat treated pallets + free Uk delivery is proving particularly popular and is fully compliant with IPSM15 for export to EU. We can also provide paperwork for the pallets if your receiving country requests this – find out more on this blog.
Other services we can offer to help keep your running costs down include our reconditioned pallets – which are often a suitable replacement for those who usually purchase new, our repair service – which helps you get more mileage out of your pallet stock, and our heat treatment service – which can help your current pallets become IPSM15 compliant rather than buying in new heat treated stock.
Contact us on 0161 223 4427 or email us at info@universalpallets.com for more information or to discuss how we can help limit the effects of rising timber prices for your business.