Can't wait for Spring? Totally bored of being stuck in the house? We have just the thing for you – set up your very own pallet garden to grow fruit and veg at home!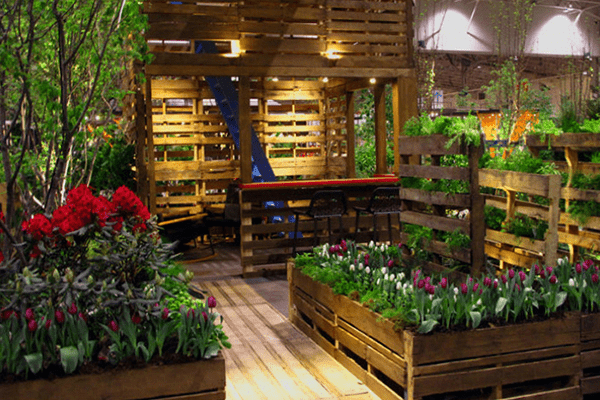 Feb – March is an ideal time to start planting. In this blog we'll show you all the ways you can use the humble pallet to grow your own whether you have a garden, balcony or indoor space only – there's a pallet garden for every circumstance!
What to Grow
Let's start with what is ready for planting outdoors in Feb – March, the following fruits and vegetables are ready to go into the ground now:
Garlic – if you love garlic, and who doesn't, you need to get it planted ASAP, ideally before the end of February.

Parsnips – if the end of Feb becomes milder then you're ready to plant parsnips, if it stays chilly you'd best wait until March.

Shallots – Feb – March for planting depending on variety.

Broad beans – sow in March and harvest early Summer.

Berries and currants – pretty much all berries and currants will do well planted in Feb and March
And if you're looking to do a smaller-scale indoor garden in a sunny spot you could try:
Microgreens

Herbs of any kind

Chillies
And don't forget, your new pallet garden can be repurposed to grow all sorts throughout the year, so take a look at the best times to sow your favourite fruits and vegetables and plan ahead! 
Pallet Raised Beds
If you're looking for a slick, outdoor growing area that is super easy to build, then a pallet raised bed planter garden is the one for you. You will see these raised beds when pottering around your local garden centre, and they'll likely carry a hefty price tag. But here's the secret… they're just pallet collars!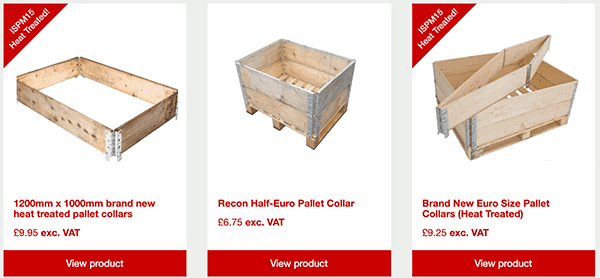 We sell them in a few different sizes, so hopefully you'll find a style to suit your garden, and for taller raised beds, simply buy extra to stack on top. You can end up with a very pleasing stepped garden effect this way.
These are so so simple to set up in your garden. Just prepare the area you'd like to use by digging down, place your first pallet collar and stack as many as you like, then fill with soil and get planting. Yes, it's THAT simple!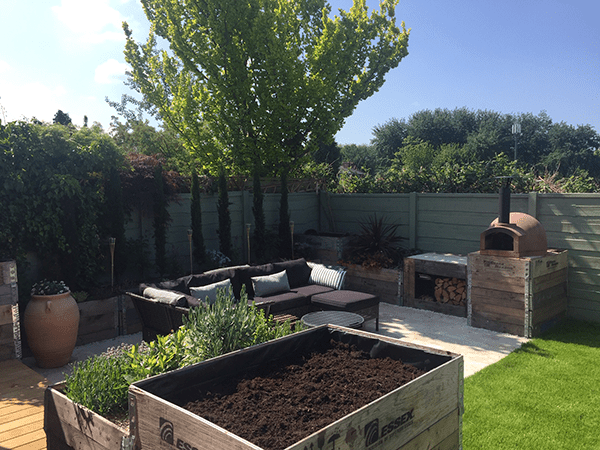 Indoor Pallet Herb Boxes
You can get creative with the size and shape of your indoor herb garden made from pallets. Be sure to think about watering and drainage as well as the right amount of sunlight for the herbs you'll be growing – do your research first!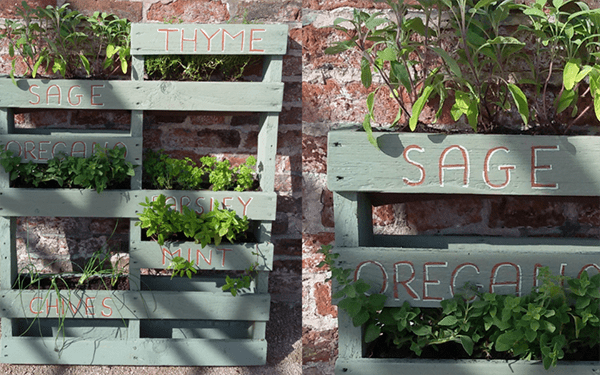 You could make a small herb box for the window ledge, or a larger free-standing herb planter for a sunny spot in the kitchen or conservatory. We love this one, you can find out how it was made on this link.
But you can go simple too and make a flower-box style planter too if you are short on space.
Pallet Wall Gardens
Pallet wall gardens are a great, trendy way to grow your own, and can be adapted for indoor or outdoor use. They are also super simple to put together. Pick the right kind of pallet – some have more boards than others, so if your plants need big space perhaps choose a pallet with more gaps between boards.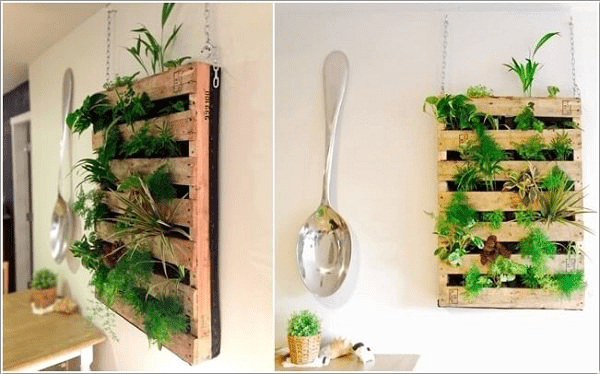 Again, remember to think about watering, drainage and sunlight when you build and position your hanging garden – there are some great tips in this blog.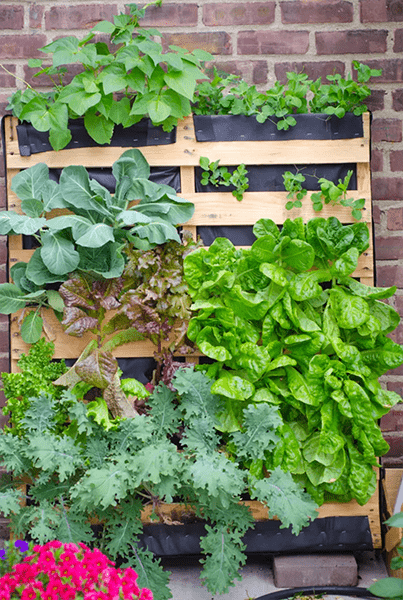 Pallet Fruit & Veg Patches
If you want to have your own little allotment patch in the garden then a fruit and veg patch made with pallets could be just the thing for you! Not only do they look smart, the structure of the pallet allows you to grow rows of the same plant so you can keep a better eye on what's growing!
Pick a sunny / shady part of the garden to suit what you'd like to plant, place the pallets down and fill with a soil/compost mixture before you get sowing.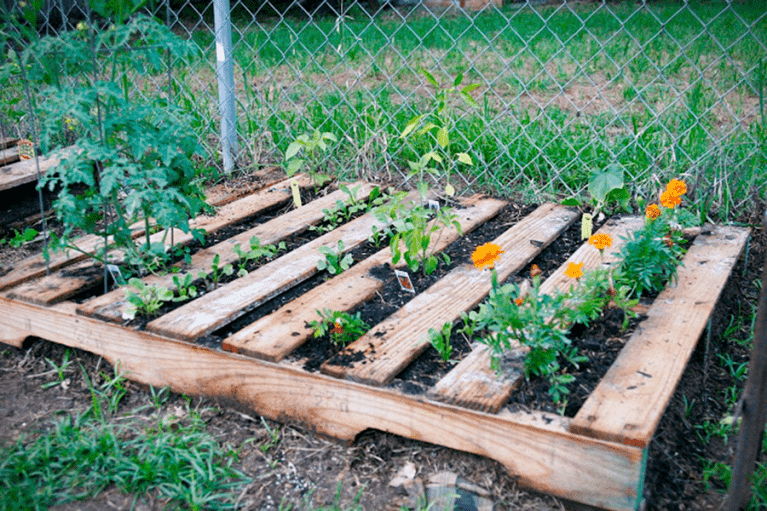 Which Pallets Should You Use?
We sell many different types of pallets. For your garden project we'd recommend an economy or second hand pallet – a new pallet + soil and outdoor use will quickly look aged anyway. And you could still sand and paint your pallet if you're looking for a more polished finish. 
We always advise against using a discarded pallet. Pallets you find on the roadside could have problems which are especially dangerous when growing your own food!! Sometimes pallets have chemicals spilled onto them, or are exposed to dangerous bacteria or mould, some could even harbour pests which would certainly be unwelcome in your new garden. 
The safest option for you and any children / pets sharing the garden is a pallet with a documented history. We know our pallets and we know we can supply safe new or used pallets for your garden project. Take a look through our shop and feel free to reach out if you have any questions about the best pallets for your project.
Happy planting!