Just because our summer holidays have been cancelled this year doesn't mean that you can't create a personal oasis in your back garden!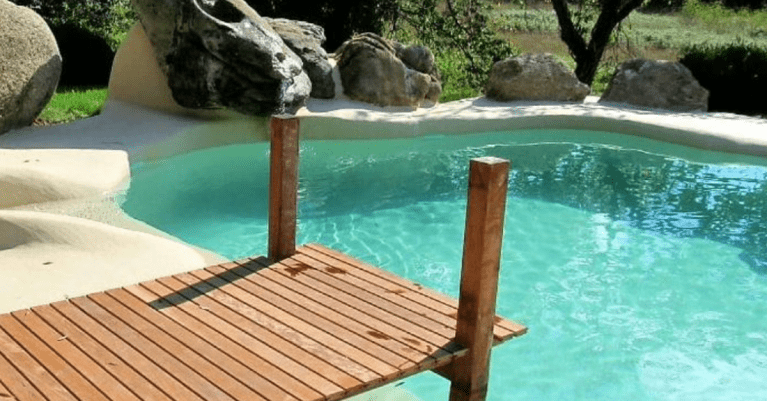 If you've blasted through all that Netflix has to offer, or just fancy taking up a more active way to pass the time during the crisis, then look no further. With a heatwave on the way, it's the perfect time to embrace your crafty side and get stuck into some sensational pallet projects. Though they've been trusted companions for years, those handy deckchairs may not be enough to convince us that we're truly in Mallorca this time around. With kids quickly getting restless and adults looking for a taste of summer, now is the perfect time to start on the garden DIY project that you've been putting off for years. 
So, if you fancy yourself a connoisseur of craftmanship, then simply read ahead for some amazing ideas that will transform your back garden into a luxury resort!
Make your own sand pool
One of the latest back garden DIY trends is the sand pool. With companies able to offer materials that create beach-like sand in your own garden, it's the closest to a beach holiday that we're likely to get this summer!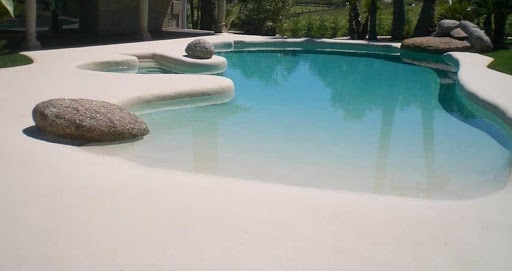 A Spanish company called Piscinas de Arena NaturSand is the only company offering this Mediterranean paradise at present, but you can attempt to create your very own sand pool if you get creative!
Could there be a more perfect place to set up your lovely pallet deck chairs? Of course if the DIY beach is a little out of reach you can always try a different style of DIY pallet pool. 
Outdoor Pallet Bar
During the summer, an outdoor pallet bar is a fantastic asset. With all your favourite drinks at your fingertips, it's no wonder these bars are so popular. You could even build a whole bar and seating area!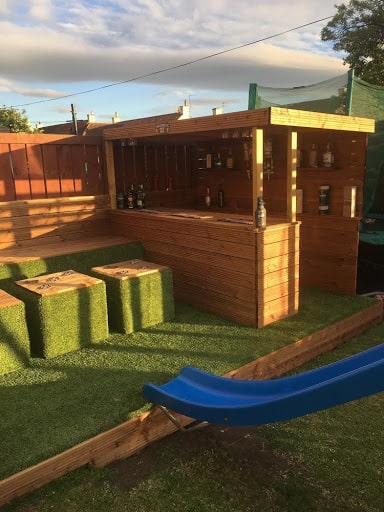 When constructing an outdoor pallet bar, be sure to have two built-in shelves for storage and a countertop for serving. Though there aren't any hard and fast rules here, a serving space is sure to be a lifesaver!
For step-by-step instructions on putting together your own pallet bar, check out this handy guide. 
Pallet Drinks Cooler
What better way to complement your new outdoor pallet bar than with a Pallet Drinks Cooler?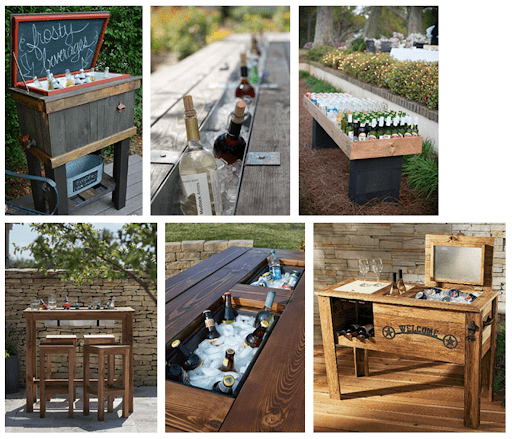 Though summer weather brings out the best in us, if it's hot outside, you might find your drinks don't quite hold up in the heat! With the not-so-great-indoors proving stifling during the summer months, the glorious weather outside will likely drive us into our gardens. 
So, to keep your favourite garden beverages ice cold, bring the fridge outside! Of course, we don't expect you to lug the appliance itself outside, but we guarantee that the pallet drinks cooler will solve that age-old lukewarm beer problem. 
The best part about this creation is its simplicity. Requiring only pallet wood and ice, you can really get creative with this one!
Pallet Cabana
If you'd like your very own Pallet Cabana this summer, then you're in luck, for it's surprisingly easy to accomplish!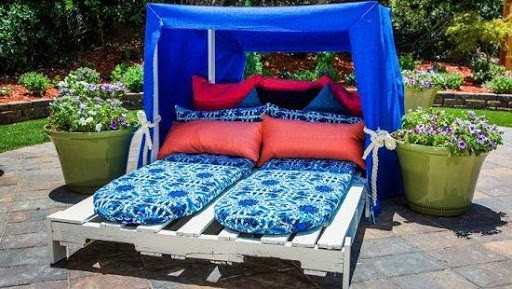 Simply source several large pallets of the same size (two for a small cabana – as many as you like for a giant one! and secure them together. Then, you'll need to a few loose pallet boards to make the canopy – again the sky is the limit, you can have more or less cover, whatever suits you and your resort garden. It's also a great idea to use a few extra pallets at the back to act as a back support.
The canopy is where you can really get creative with fabrics and draping, (oh and you know how much we love to add fairy lights to everything haha!) so get your thinking cap on and get to work on that dream luxury garden.
So, where can I purchase the goods for these amazing projects?
You can purchase all the pallets required for your projects on our website. For these kinds of projects, you'll want to look at our range of Euro Pallets. As these are identically sized and easy to build with, you should have no issue using these pallets to build your luxury garden resort! 
Alternatively, if you're looking for a cheaper pallet, choose our Eco Pallets. They're a slightly different size, so they're classed as Economy Pallets, but they're in great condition and they've only been used once!
As with all pallet projects, please ensure that you use a safe pallet! Discarded pallets should never be used for projects, as you don't know where they've been sourced from and what chemical nasties may be lurking beneath their exterior. The only safe pallet that you can use is one that has been assessed and sold directly. Universal Pallets can help you to source that perfect pallet; with numerous pallets available online and our team of experts at hand, your next pallet project is sure to be a success!