Understanding your pallet stamps and markings can help you stay safe when using second-hand pallets. Do you check to make sure your pallets are safe to use as firewood before you burn them or use them in craft projects?
Our new two-page guide gives you all the information you need to decipher common pallet stamps and markings: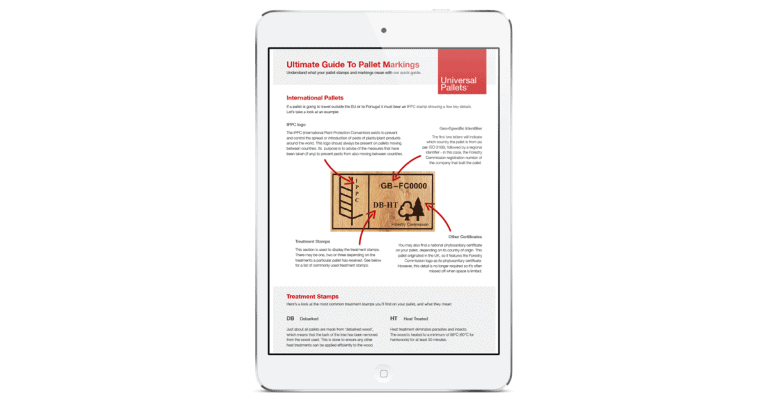 Need more detailed information?
Head over to our detailed blog – The Ultimate Guide To Pallet Markings – for further information, or getting in touch with the team here at Universal Pallets.