It's a really difficult time for children at the moment. They're at home, not knowing when they'll go back to school or when they'll see their friends again. So we've collected some great pallet fun ideas for kids to help you and the family keep busy with something exciting and productive!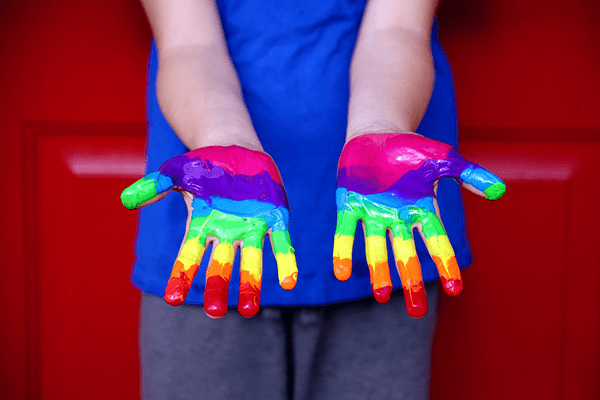 There are bound to be times over the next few months where you'll have to rely on good old fashioned creativity to keep the kids occupied, but pallet craft isn't just child's play – it's a fun, rewarding way for the parents to spend their time too!
Universal Pallets is an essential piece of the logistics puzzle keeping the UK running – so we'll hopefully be able to remain open. And our easy online shop and delivery service mean that even if you're self-isolating you can access a whole world of fun! So let's get those inspirational juices flowing!
Pallet Fruit & Veggie Patches
This is a great little project for you and the kids and it can be something you can all focus on throughout the spring and summer. Your new project can provide some much appreciated fresh provisions and teach the kids about where their food comes from! Plus it needs maintaining daily – I feel a schedule coming on!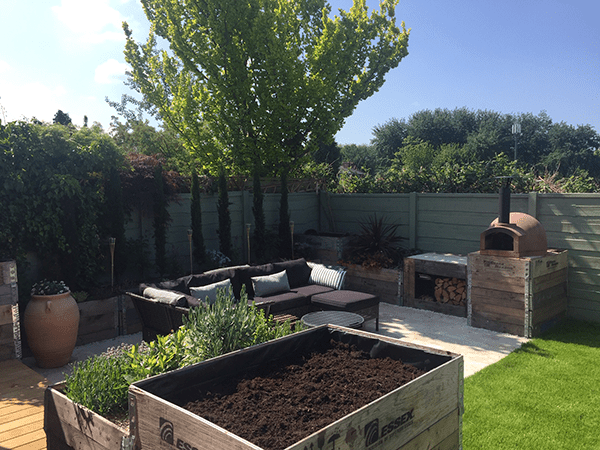 It couldn't be easier – all you need is a few pallet collars, plastic liner, soil and seeds or veggie offcuts of your choice. Our pallet collars are pretty much exactly what you'd get at the local DIY store for many times the price, so be sure to snap some up and get planting! 
Here's a great little how-to video showing you how to set up your pallet collar planter beds.

And if you're wondering what you can plant, here's a little selection of fruit and veggies that like to be planted in the spring:
Beetroot – plant in March, harvest in June/July

Spinach & Kale – plant in March/April, harvest during the summer

Carrots – plant in March, harvest in July/Aug/Sept (top tip – grow your carrots in soil if you want them straighter, grow in soil if you like your carrots funky shapes!)

Strawberries, Blackberries & Raspberries – plant in March/April, harvest in June – Sept as they're ready
You can find lots of advice on the RHS 'Grow Your Own' page here.
Did You Know: M&S are offering free strawberry seeds at the checkout when you spend over £20 – talk about perfect timing! 
Pallet Reading Nook / Fort!
There's nothing like hiding away in your own tent/teepee/nook/fort when you're little! They're mini sized so adults can't get in, what's not to love?! Making a special place for your kids to sneak off to with their favourite toys or a good book is an excellent activity, especially as the weather gets nicer. 
We love this example because it has fairy lights, shade and can be decorated to suit your child! All you need is a pallet, a few loose boards, some cushions (not pictured but highly recommended), optional LED fairy lights and some tablecloths/old bedsheets/unwanted curtains. We do recommend you sand and paint your pallet and wood with outdoor paint or varnish to be extra safe – nobody likes a splinter!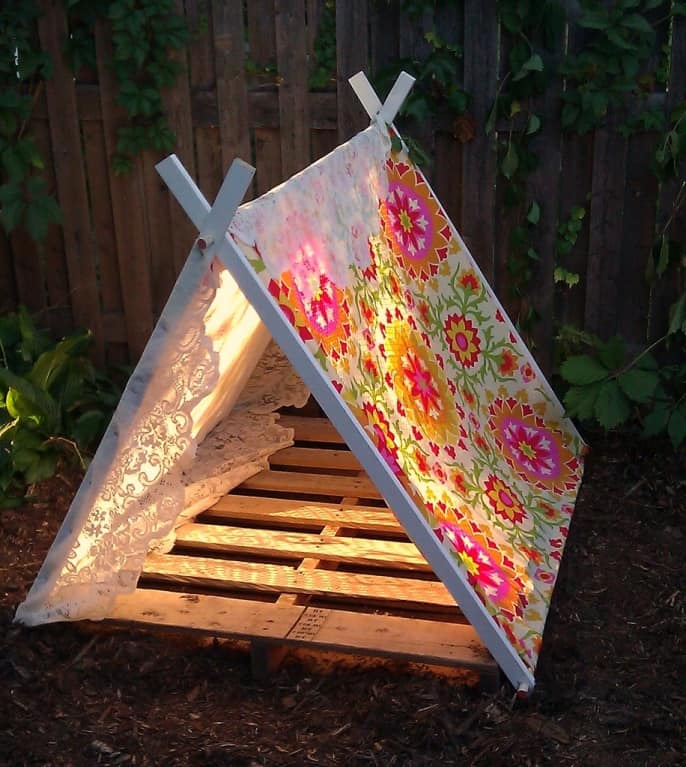 Pallet Sand Pit
What kid can't spend a whole summer fascinated by the creative options a sandpit has to offer I ask you? Of course from my memory, pre iPads, the sandpit was amazing fun – try adding the millions of bath time toys you probably have available if your kids are still little.
Bonus for this project, if your kids are old enough get them to help you paint their new sandpit too!
You'll need a few pallets, a few tools, a liner and some sand for this project.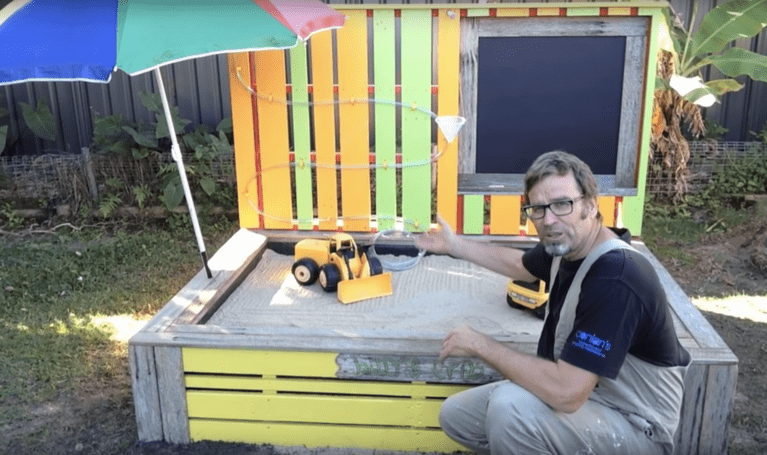 This is a great little tutorial that makes this fantastic pallet sand pit.

Bee/Bug Hotel
One of our all-time favourite, easy to make, fascinating to watch, pallet projects for kids is the bee hotel, or bug hotel if you like.
These fun projects will really engage the kids, especially kids who loooooove creepy crawlies! On top of that this helps the local wildlife and wild flowers by providing a safe, long term home for bees – who are in crucial need of our help.
For this project you'll need a pallet or two (depending on how big you'd like your hotel to be), some basic tools, wood, sticks and bamboo, and the odd brick if you have one lying about.
This is a great little tutorial from The Wildlife Trust on how to make a quick and simple bug hotel – now all you have to do is wait for some guests!

Finally a safety notice. Please do not use discarded pallets, especially around your children and definitely don't attempt to grow food in a discarded pallet. Discarded pallets may be discarded for a reason. They could have had chemicals spilled onto them, or they could be infested with the wrong kind of creepy crawlies already – the microscopic kind!! You can read more about why you should buy a pallet for these projects in this helpful blog.
We sell pallets from as little as £2.50 online, and loose boards from only £0.50!! Head over to our online shop to explore and please do send us photos of your completed projects – we always love to see and share them with our fans.