There are so many 'standard' pallet sizes and styles out there, it can be difficult to understand what you need and why. So we've put together a quick visual guide to help you quickly check pallet sizes and make sure you're asking for the right type of 'standard' pallet!
Download your quick guide to pallet sizes
This two-page guide gives you essential information on 'standard' pallet styles and sizes: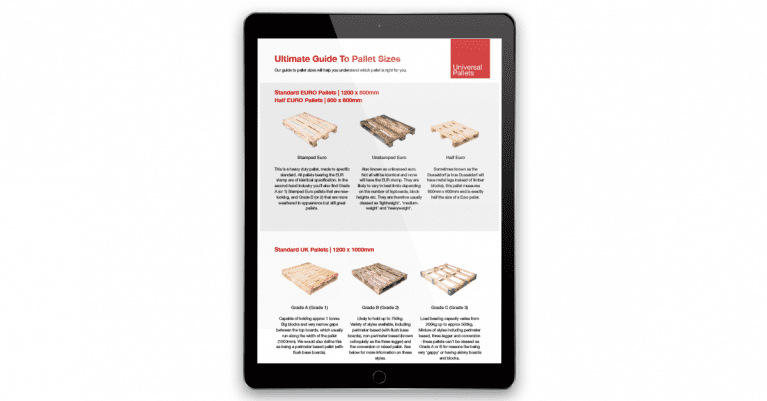 Need more detailed information?
We recommend heading over to our detailed blog – The Ultimate Guide To Pallet Sizes – for detailed information and practical tips. Then you can use this visual guide as a quick reference tool.