We love how Christmas can really bring out the creative genius in all of us, and with the nights drawing in and the mercury plummeting – now is the perfect time to stay in and get crafty! 
And you could have guessed it, some of our all-time favourite Christmas crafty ideas feature the pallet! So we're here to help spark your creative side with these fabulous pallet gift and pallet decoration ideas.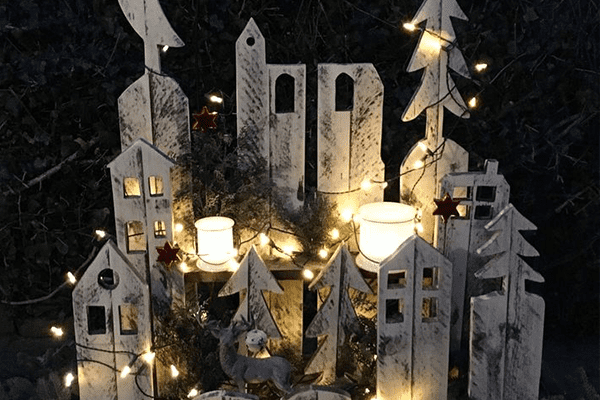 Pallet Gift Ideas
Give the gift of pallet arts and crafts this year. A handmade gift adds a wonderfully personal touch and helps you to give a gift with meaning. There are literally thousands of possible pallet gift ideas out there online, a good place to browse for inspiration is our Pinterest Page, but in this blog we've picked out a few of our favourites for 2019.
Make Memories
You have a unique advantage when it comes to hand crafting a pallet gift for your loved ones, you know everything about them, including their favourite memories and anniversaries. Here are some beautiful and simple pallet craft ideas that you can really customise for the recipient.
Photo transfers onto a pallet frame are a fantastic idea for anyone, and you don't need to be a skilled woodworker, either. You'll just need a few loose pallet boards, basic tools, some image transfer medium and varnish to finish it all off. There's a great tutorial here on how it's done, and once you start we're sure you'll be hooked! You can also transfer photos onto all sorts of upcycled materials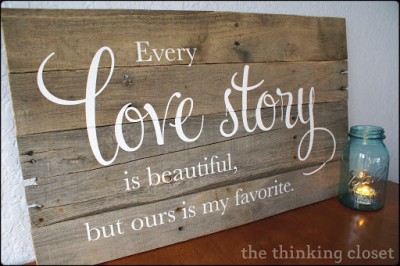 A custom pallet sign is an excellent choice too. You can hand paint, stencil or stick on a message, an anniversary date or a favourite song lyric – choose something that will mean a lot to your recipient. This one is also very easy to do with just a little know-how and a few loose pallet boards. And as a bonus tip, if you have a jigsaw at home you can make any shape or design you like. There's a good step-by-step tutorial here.
Play Pallets!
Big toys can be expensive, but with a little knowhow and craftiness you can make your own bespoke pieces for your loved ones at a fraction of the cost. Plus you've handmade their gift, which makes it extra special. Here are a few amazing ideas to get you started…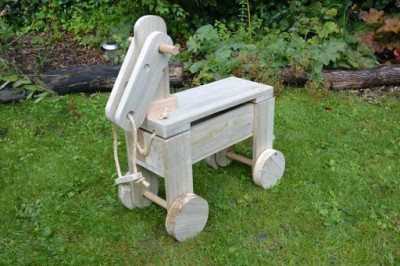 A wooden rocking horse, or toy horse, is a great gift for young children, but usually fairly pricey! Here's a great example of a wooden pallet horse / toy storage chest that kids will absolutely love! With a bit of imagination, this basic design could also be made into a dragon, dinosaur, elephant, lion, just about anything! The step by step video tutorial can be found here.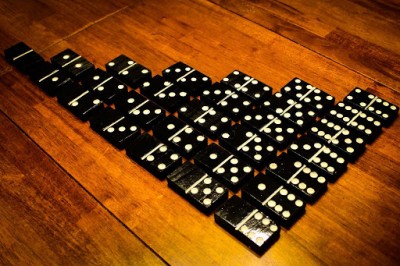 Pallet dominoes make a great toy for indoor or outdoor use! And we love that a pallet game represents good old fashioned fun, where kids and adults alike can get stuck in without a smart device in sight! Making pallet dominoes is fairly simple, we even sell pallet collars that can be used to make a simple pallet game box so that they tidy away nicely! Great instructions can be found here on Instructables.
Sustainable Christmas Decorations
Deck the halls with stacks of pallets, fa-lala-la-la la-la-la-laaaa! Christmas and rustic pallet decorations, a match made in heaven. Believe it or not, you can make a huge variety of festive decorations from pallets which you can keep and reuse every year. Here are some of our favourites.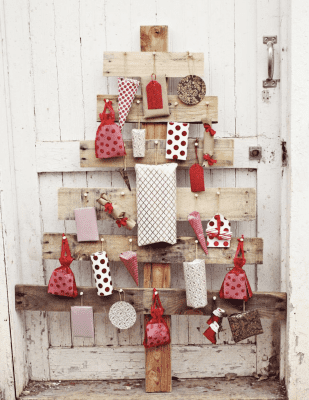 Fed up of the generic chocolate-filled advent calendar options? Handmade alternatives where you can select the gifts for each of the days of Christmas are back in style! Make your very own out of pallet wood and reuse it year on year. This large pallet advent tree is easy to make, so grab some pallet boards and get planning your little gifts quick! Here's how to make it.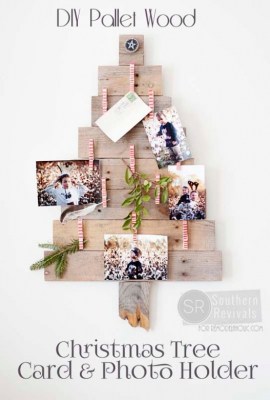 This pallet Christmas card display is a charming addition to your festive decorations, and very easy to make, especially if you buy a few loose pallet boards. Build a little Christmas tree shape and glue on a few decorated pegs, and voila – you're ready to get those cards on display. Here's how to make this one.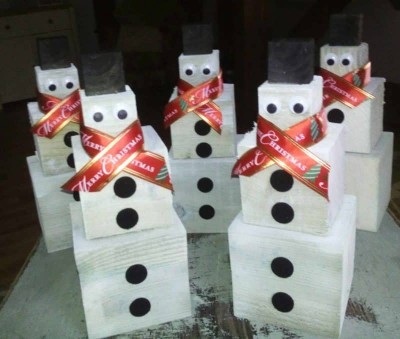 Pallet boards are really versatile, but so are pallet legs, the thicker blocks that run underneath pallet boards. If you've used your boards up and have the blocks left there's plenty that you can make with them – like these cute pallet snowmen. Super easy to make, these little fellas would look at home by the fire, under the tree or as a centrepiece on the dinner table.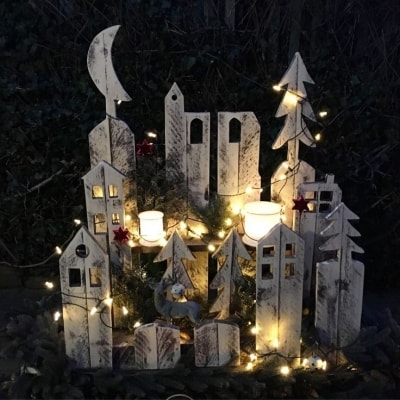 Economy Pallets would be ideal if you'd like to make a rustic Christmas scene. Ideal for indoor or outdoor use, these festive scenes take advantage of the pallet's structure and benefit from additional layering. Add fairy lights and battery powered tea lights to add a safe spark of magic to your scene.
---
It goes without saying, we love recycling, upcycling, repurposing, and generally making rather than buying.
Most Christmas decorations are plastic-based. Plastic is cheap, colourful, versatile,  and easy to manufacture with, meaning it's been a staple material for the industry for decades. But in this day and age where we're all trying to use less plastic, making your decorations from renewable materials is a great way to cut out a good chunk of plastic.
So experiment with repurposing, make your own paper snowflakes, craft a bauble every year to fill up your tree instead of buying new plastic baubles, and – of course – get your hands on a few pallets!
You can find more pallet-based Christmas ideas here on our blog from last year, and remember that if you get creative, we'd love to see your results.