Did you know that this week (16th – 22nd) is the 5th annual National Lorry Week? We're celebrating the logistics professionals that keep the country running – 98% of all consumer goods are moved by lorries in the UK. 
National Lorry Week is here to celebrate and promote careers in logistics. And if driving a huge lorry isn't your bag (and why wouldn't it be, have you ever sat in the cab of a lorry, it's amazing!) then there are plenty of other brilliant career opportunities in logistics and haulage that might take your fancy. You can discover more about a career in haulage or logistics on the RHA website here.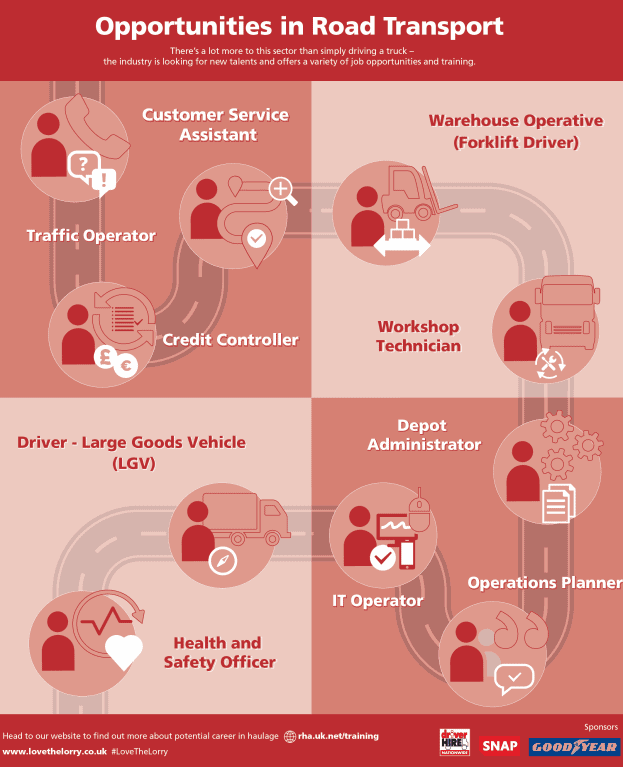 The RHA have put together a great infographic with some surprising statistics about the Logistics and Haulage industry: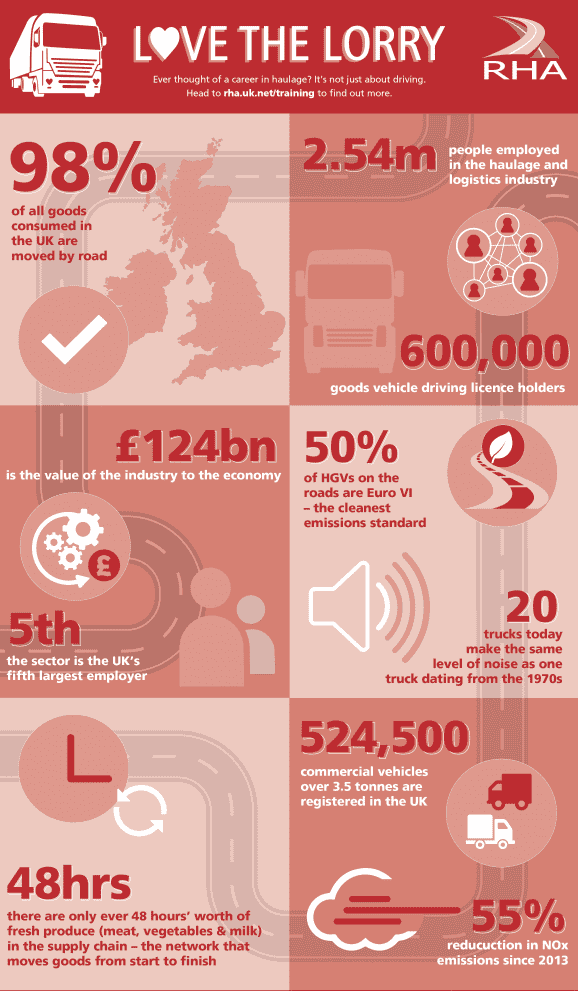 News from the Universal Pallets Fleet
The team at Universal Pallets have also made a very important update just in time for 2019 National Lorry Week: we've gone green!
As part of our continued plan to be a more eco-friendly business, we've updated our fleet of lorries to meet the Euro 6 standard. That means our lorries emit super-low levels of pollutants. This important update aligns with our company ethos to reduce pollution, to re-use and recycle wherever possible, and to ensure our waste wood goes into biofuel and agriculture.