Halloween is just around the corner and that means people all over the UK are starting to plan their costumes, stock up on 'trick or treat' offerings for the little monsters, and decorate! Whether your decorations are for the home, garden, or even the office, get stuck into Halloween pallet crafts this year.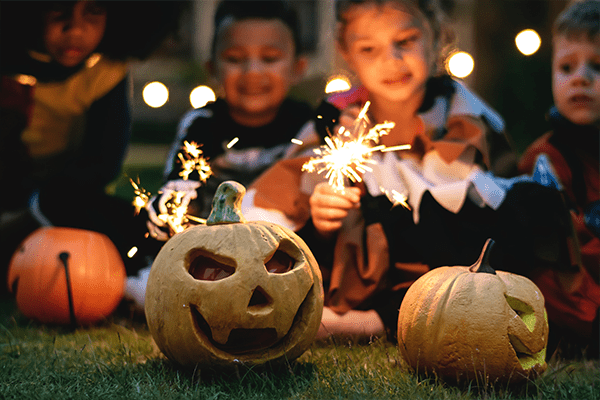 Considering how much our world revolves around pallets, you shouldn't be surprised to hear that we've been busy planning our own Halloween pallet crafts too. So here are some ideas that we think would look great for everyone this October.
Happy crafting!
Pallet Pumpkins
These are an absolute classic! There's great variety out there too, from whitewashed pumpkin 'stacks' to cut-out painted pumpkins. 
Sophisticated Pumpkins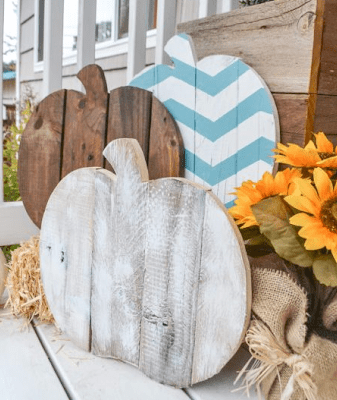 These cut-outs will last far longer than a real pumpkin, and you can save and repaint them every year with a different theme / colour (or let the little ones have a go if you're more into fun than sophistication!). We love them. 
Stack Pumpkins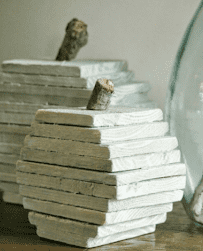 How adorable are these? We like the alternative approach; perfect if you've got short pieces of pallet wood left over from other projects. And of course if you wanted them to look more traditional, you could paint them orange and black. 
Pallet Creatures
Because it's always fun to paint googly eyes onto some pallet wood at Halloween…
Three Black Cats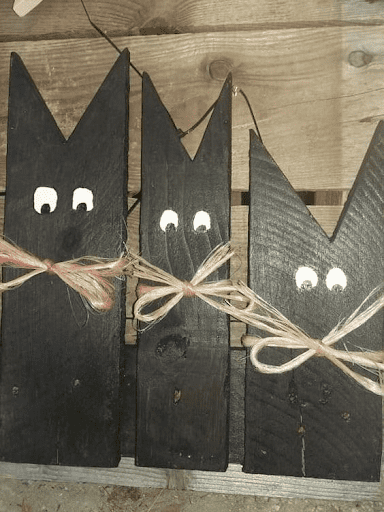 These three black cats hardly require any cutting out, and their whiskers are simply made from string. Purr-fect. 
Reversible Scarecrow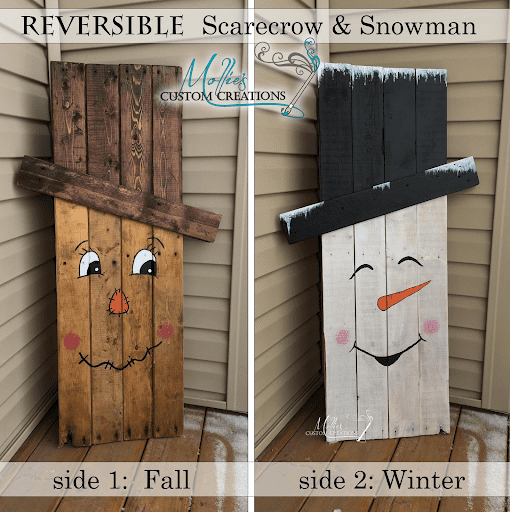 This wonderful double-sided pallet creature was created by Mollie's Custom Creations in the US, but it would be easy enough to replicate here in the UK, especially if you bought loose boards rather than whole pallets. The horizontal planks either side for the hat rim actually secure the other pallet planks in place. 
We're tempted to try it with Jack Skellington (the Pumpkin King) on the Halloween side… what do you think? 
Halloween Mummy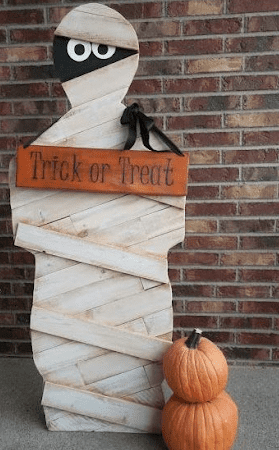 The pallet wood has cleverly been made to look like bandages on this excellent mummy. This project would take quite a bit of kit, including a jigsaw, so it's only for the more experienced crafters among you. We found this on Pinterest (we've saved it to our Halloween Pallets board) but we couldn't find a tutorial so you'll have to go it alone on this one! 
Pallet Signs
Pallet signs are a great way to get creative and make your Halloween decorations feel more personal. Choose the scary places that mean something to you, or types of monster, or even just your favourite things about Halloween, and have some fun with it!
Classic Pallet Signs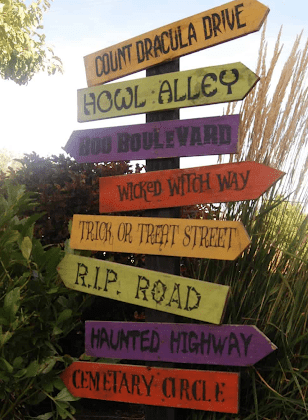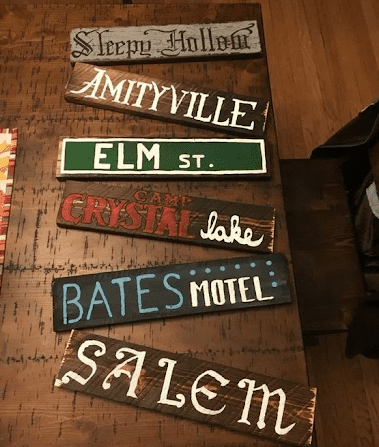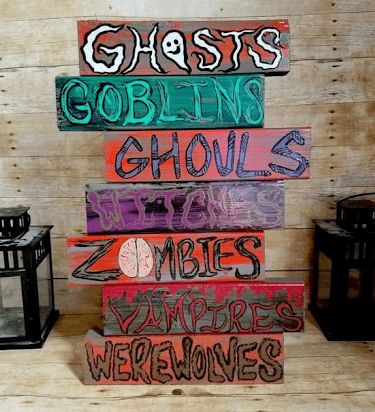 Images: 1001pallets 
Countdown Pallet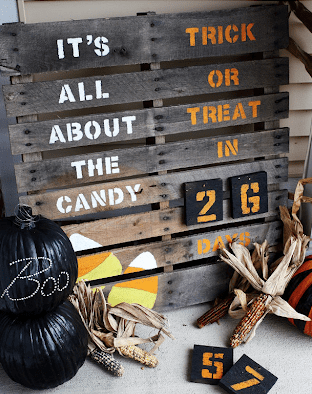 Replace the word candy with sweets and you've got the perfect Halloween countdown for all those kids (and big kids) who are as excited about Halloween as we are! 
You could re-use this creation for Christmas too. Just paint the number blocks in white rather than orange, so they work across seasons, and then give the pallet a lick of paint after Halloween to start stencilling all over again!
Be Safe
Remember to buy your pallets from a dependable source; don't just use any discarded pallet you find, it might not be safe. Check out our online shop for recycled pallets that you can trust: