Have you been considering using wooden pallets for your next crafting project? Perhaps you've been putting it off because of the potential expense of getting started?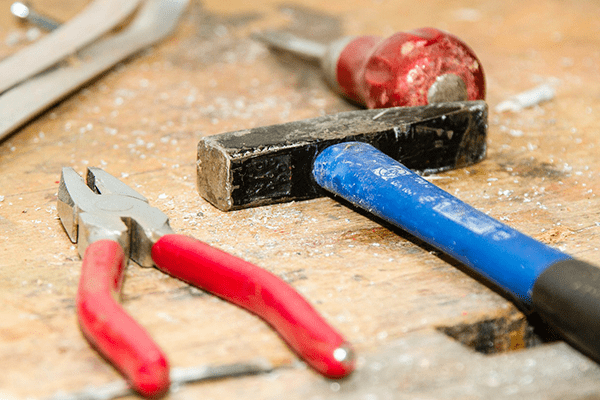 Here, we outline the essential tools you'll need to get started, and some tips for that perfect first pallet project.
Essential Tools
You may already have a lot of the equipment you need to have a go at most beginner pallet projects. Here are the things we think you'll need:
Remember that you can buy loose pallet boards for as little as 50p each through our online shop if you don't want to dismantle full pallets.
Don't ever use a discarded pallet for a crafting job unless you know its whole history, as it's not safe (many will have been chemically treated and can damage your health). Check out our pallet markings guide to find out more.
Beginner Projects
Here are some ideas for projects that can be done over a weekend: