We're taking a break from the Brexit headlines for half an hour to bring you a little joy today. Spring is right around the corner, and that means SpringWatch is back!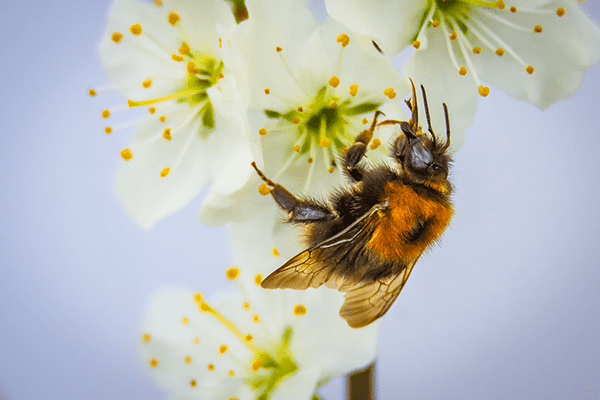 SpringWatch will back on our screens on BBC2 in the next few months.
You may remember that back in October we brought you an AutumnWatch blog, which highlighted all the wonderful animal-friendly pallet projects you could complete at home to help your garden visitors thrive throughout the winter. So this month, we'll be celebrating the spring and summer pallet projects you can make to encourage wildlife in your garden.
Vertical Garden
Vertical gardens have been a top garden trend for the last few years. But did you know that your vertical garden could be tailored to your favourite wildlife? Yep, that's right, you can pick out plants that'll attract the best and brightest of wildlife.
For bees – Potted borage flowers and marigolds

For birds – Climbing plants like ivy and strawberries

For butterflies – Honeysuckle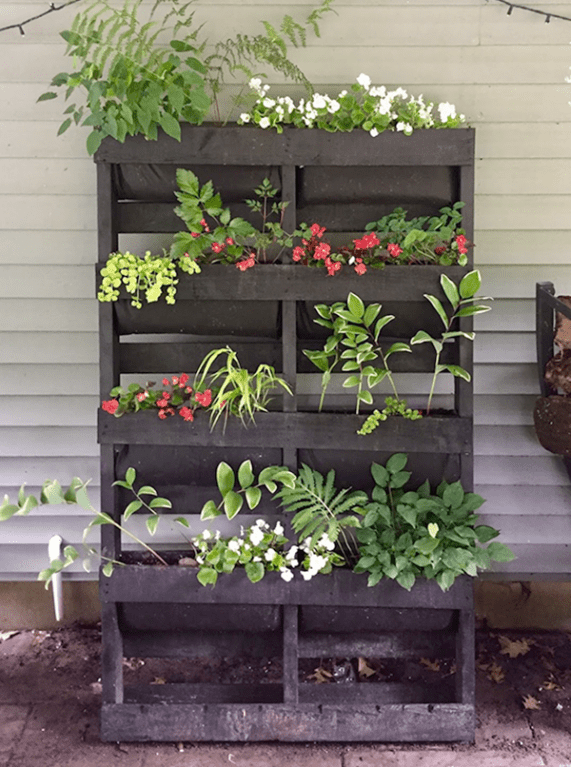 Here's a great how-to guide from Red House Garden.
Pallet Bee Hotel
Bees are very important pollinators, but are suffering in numbers, so be a good wildlife warrior and make a bee hotel. Did you know that most UK bee species do not have a hive or colony? They live in holes in the ground or in walls and live fairly solitary lives. You can help a bee this summer by making a simple pallet bee hotel from pallet wood and bamboo. Here's how.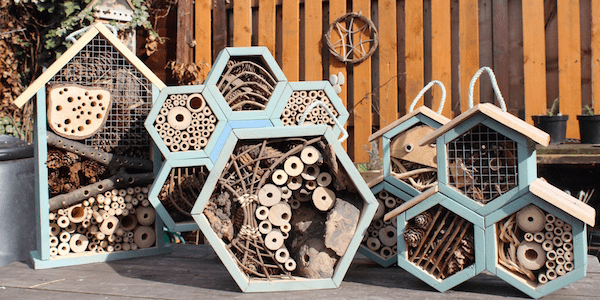 This article from Vertical Veg has some great advice for building your bee hotel and maintaining your bee hotel to ensure your black and yellow friends stay safe and parasite-free for years to come.
Pallet Bat Box
If long summer evenings are your favourite time to enjoy the garden, you might see the occasional bat out to find its dinner. Pallet wood makes the perfect bat box, and the hidden bonus is that those summer evening bats will catch a lot of those pesky flies, leaving your garden a nicer place to relax in.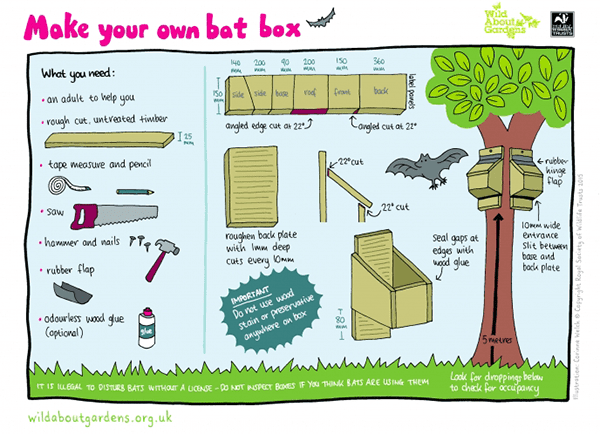 Here's some advice from the Wildlife Trust on building your own Bat Box.
Pallet Hide
So, hopefully by now you'll have picked out your favourite pallet wildlife projects, all you need now is a cosy spot to sit with your binoculars and spot your new friends from. And pallets make the perfect hide! They're made from natural wood, come ready with slats which both hide you and let you see out into the garden, and are very easy to construct.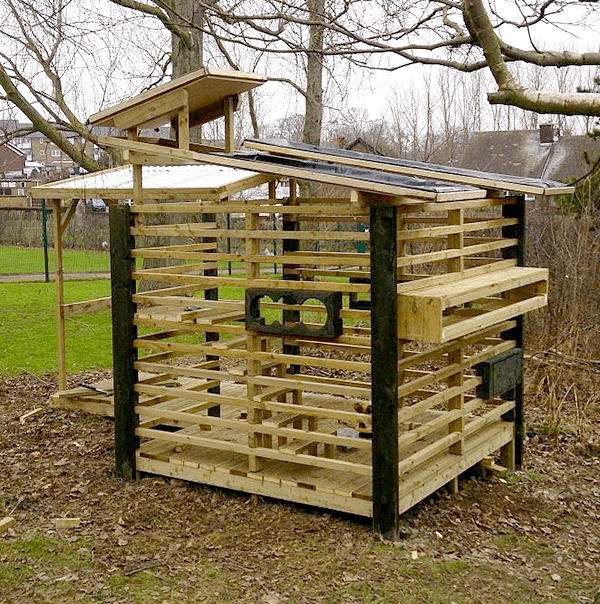 Here's an amazing one built by the pupils at Rockingham School in South Yorkshire.
Love Your Wildlife – Buy A Pallet
Now for an important message, please don't use a discarded pallet for your pallet project. You have no idea why a pallet may have been discarded: it could have had chemical spilled on it, it could have dangerous bacteria on it, or it could have been  treated with nasty chemicals. If it's discarded, it's discarded for a reason.
You don't want to potentially hurt your wildlife or yourself, so be safe and buy a pallet with a documented history. They're really quite cheap, you can buy them online via our shop or you can call us if you need help deciding which pallet is right for your project.