Ever needed to know whether your pallet has been chemically or heat treated? Or wondered what the markings mean?
Here's our summary of some of the most common:


Avoid this one! Especially if you are making furniture- this stamp initially looks promising – it's been treated to kill off bugs right? The letters MB mean that it was treated using Methyl Bromide- a practice that was outlawed in the UK some years ago due to health concerns.


More about treatment stamps: if you are exporting your wooden pallets outside of Europe (or to Portugal) you will need to have your pallets Heat Treated to kill off any wood infestation. You would ideally also use Heat Treated pallets for furniture making, especially beds. Here's a good guide to a Heat Treatment Stamp. HT means Heat treated and DB just means De-Barked (ie visible bark has been removed)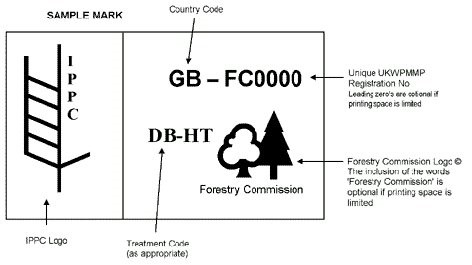 Euro Pallets (1200mm x 800mm) often have markings on:


EUR in an "Oval" means that the pallet was made to Euro specification- a very good quality pallet, always 1200mm x 800mm and heavy duty- all pallets with the mark should be almost identical in terms of specification.
EPAL is a brand of EUR pallet, as is UIC and MAV amongst others
CP Pallets: Your pallets may have a marking using the initials CP followed by a number between 1 and 9. These are pallets made primarily for use in the Chemical Industry and again made to specific standards (so that in theory each one with the same number is identical)- there are 9 different versions

There are of course many more, do give us a call if you have any queries 0161 223 4427 www.universalpallets.com